Helooo måndag! Är ni redo för valborgsveckan? Bra, då kör vi.
Heloooo Monday! Are you ready for the first week of May? Good, let's go.
Veckans själavård: Trädgårdsarbete! Vi har det så fint i vår lummiga lilla trädgård nu! Jag vet att jag sagt det förr, men att pyssla om våra små plantor (och se hur de trivs) är _balsam_för_själen_.

The week's feel-good activity: Gardening! Our little garden is soooo cozy now! I know that I've said it before, but to taking care of our little plants (and watching them grow) is like a spa treatment for the soul.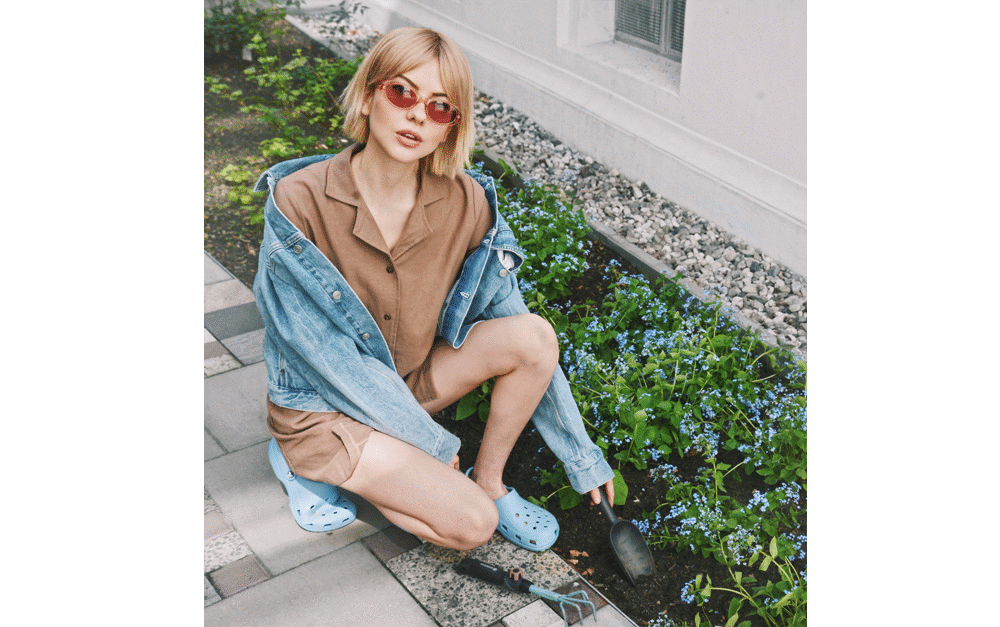 Veckans låt: Well, det är ju nästan sommar trots allt. Låt oss sitt-dansa i takt med denna gamla godingen på årets första park-häng och picknickar.

The theme song of the week: Well, since it's almost summer, let's enjoy this good old song in the sun.
Veckans besök: Just nu har vi lyxen att ha Seans mamma på besök. Vi ska bara umgås, äta gott och ha det bra tillsammans. Mot slutet av veckan kommer ett gäng kompisar hit, då blir det nog ett aningen kompaktare schema med diverse kalas.

The week's visitors:Sean's mom is visiting us right now. We're just going to hang out, have good food and have a good time together. Towards the end of the week, a bunch of friends will come to Berlin from Sweden, then we'll have a somewhat more compact schedule, filled with festivities.
Förra veckan: Last week: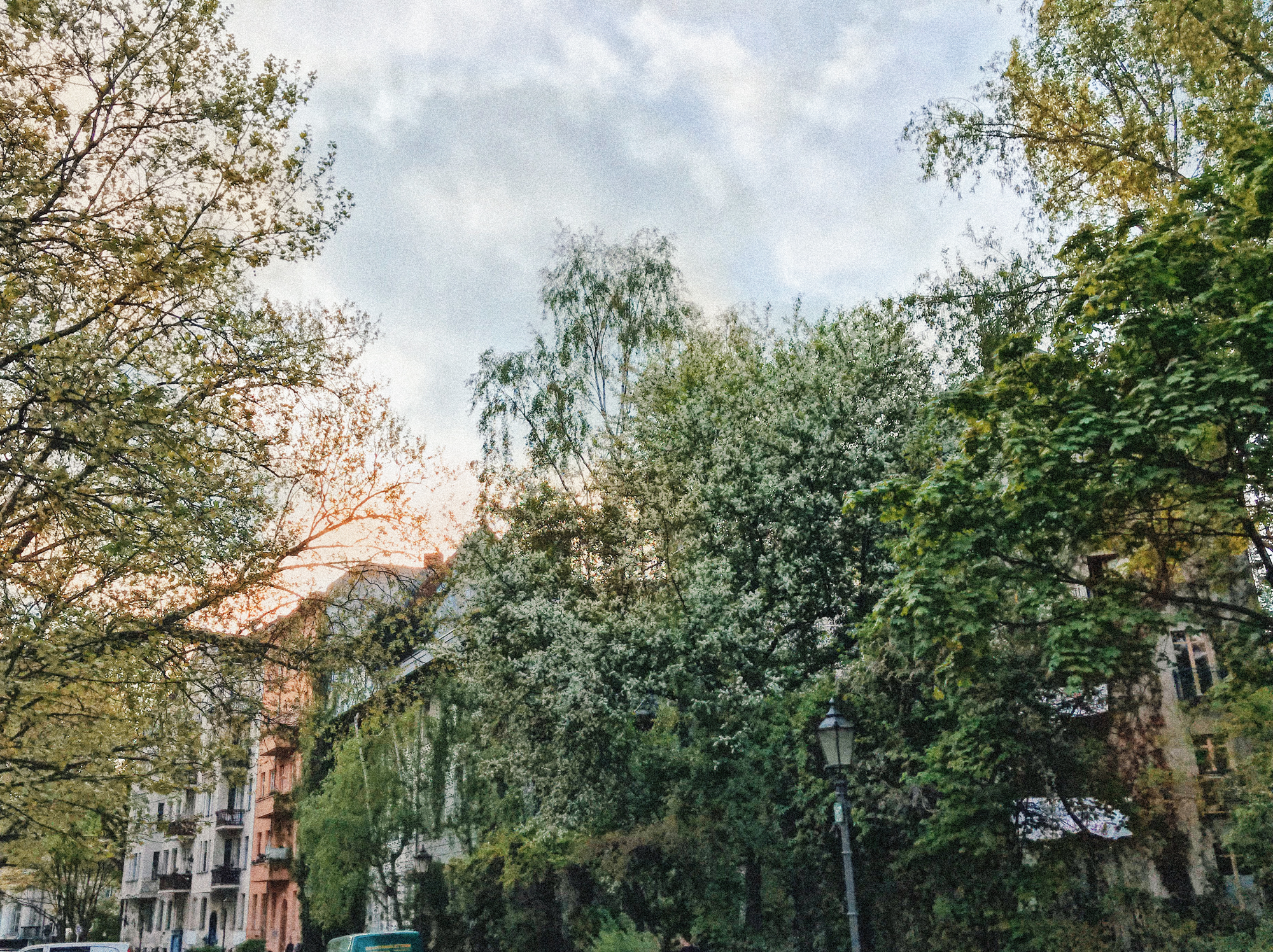 Berlin har bytt om till sin grönaste skrud. Det har hänt flera gånger i veckan att jag för några ögonblick inte känt igen mig på gator där man knappt skymtat husen mellan trädens alla gröna blad.
Berlin is greener than ever! Sometimes I don't even recognize myself anymore since all the houses on the streets are covered with green leaves.
Titta bara! Får inte nog! Att få vila ögonen på denna grönska utanför fönstren gjorde verkligen att det enorma berget av jobb vi kämpade med kändes mycket lindrigare.
Just look at this! It's so pretty! Watching this through the windows made all the work we had to get done much easier.
Ibland när vi plåtar är vi så fokuserade att vi liksom glömmer bort att världen pågår runtomkring oss. Till exempel när vi gjorde en shoot mot ett soprum (som jag valt ut på grund av dess snygga väggar) på parkeringsplatsen till en supermarket, och plötsligt märkte hur affärens besökare och personal stannat till och bildat en liten publik, haha. En gång i tiden tyckte jag sådant var pinsamt men nuförtiden är jag totalt immun mot allmänhetens åsikter, haha.

Sometimes when we're shooting, we are so focused on the outcome that we forget about the world around us. For example, when we made a shoot against a garbage room (since I thought the walls were so pretty haha) in the parking lot of a supermarket, we suddenly noticed that the costumers and staff had formed a small audience haha. Once upon a time, I thought situations like that was embarrassing, but nowadays I'm totally immune to other people's opinions about my work, haha.
Vi hittade en nyöppnad liten restaurang några kvarter från oss som serverar hemlagad pasta som lika gärna kunnat serveras av en mormor på den italienska landsbygden. Det öppnar ständigt nya hak i våra kvarter, det är så spännande att på nära håll se hur de utvecklas med tiden, att se hur vissa blomstrar och vissa får kämpa hårt för att klara sig i krogvärldens ekosystem. Håller tummarna för denna restaurang! (Mini på Urbanstr, för den sugne)

We found a newly opened little restaurant a few blocks from our place serving homemade pasta which might as well could have been served by a grandmother on the Italian countryside. There's constantly new restaurants, bars and cafes opening in our hoods, and it's always exciting to see how they evolve. Some grow and some struggle hard to cope with the concurrence. Crossing my fingers for this place! (it's called Mini on Urbanstr, if you're curious)
Vagabond bjöd in till mingel en kväll. Den nya kollektionen innehåller massor av härliga bekväma sandaler och slip-ins i superfina färger. Kolla in!
Vagabond invited us to have a look at the summer collection. It was filled with yummy colorful and comfy sandals and slip-ins!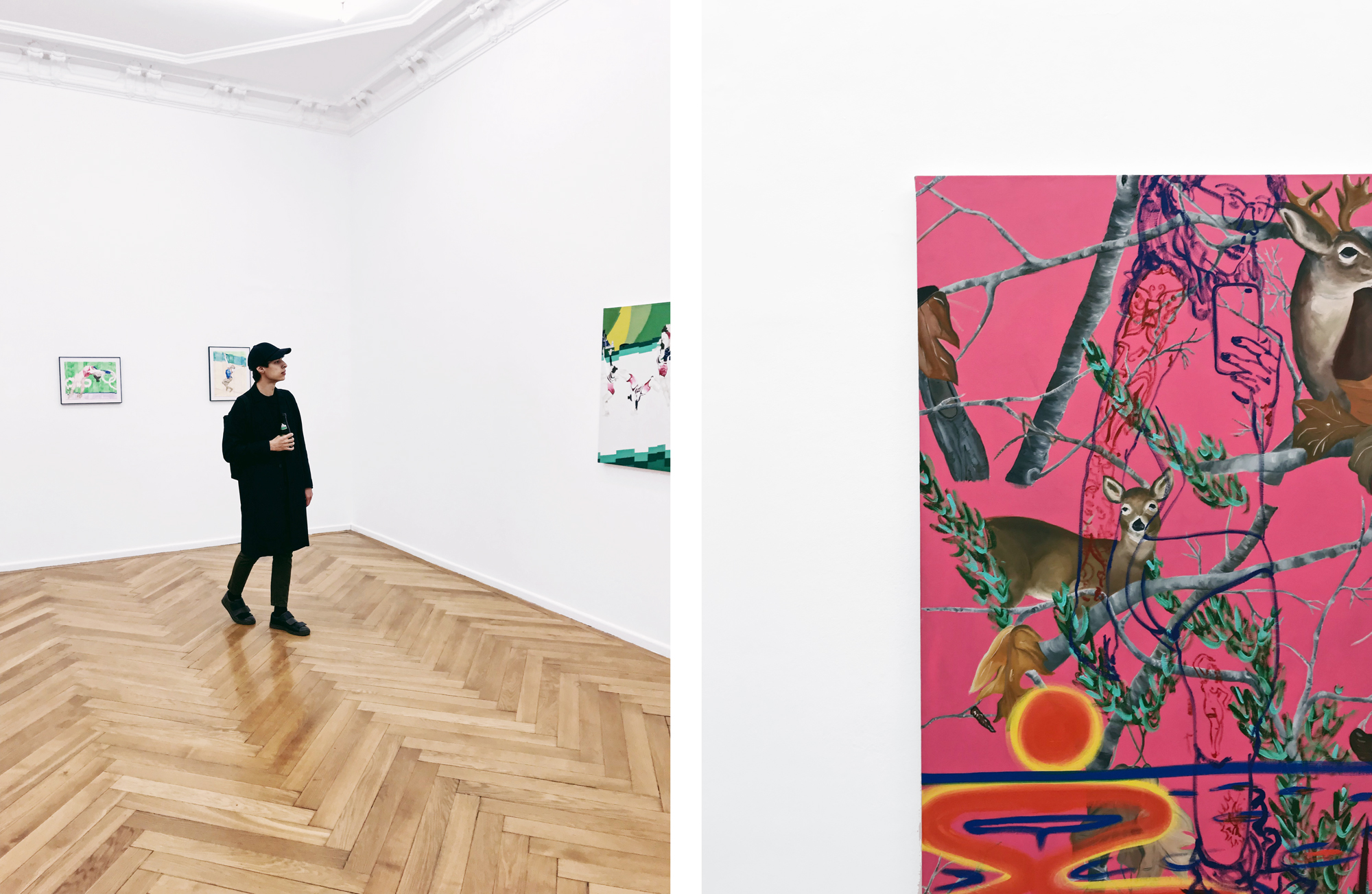 Sist men inte minst rundade vi av veckan med konst-preformance och utställningar på Gallery weekend. Det finns så mycket kreativitet i den här stan att det är svårt att hinna med att uppleva ens en bråkdel av allt som erbjuds.
Last but not least, we rounded off the week with art preformances and exhibitions at Gallery weekend. There's so much creativity in this town that it is hard to experience even a fraction of everything. Haha.
Glad valborg på er! Puss.
Happy Monday guys! xx