God afton! Hur mår ni? Jag har haft händerna fulla sedan vi sist hördes- så det är inte förrän nu på kvällskvisten som jag hunnit slå mig ned vid datorn för att leverera min utlovade veckovisa uppdatering till er. Ni vet vad de brukar säga, bättre sent än aldrig!
Good evening! How are you? I have had my hands full since we were last heard so it's not until now at night that I have hit down at my computer to deliver my promised weekly update to you. You know what they say, better late than never!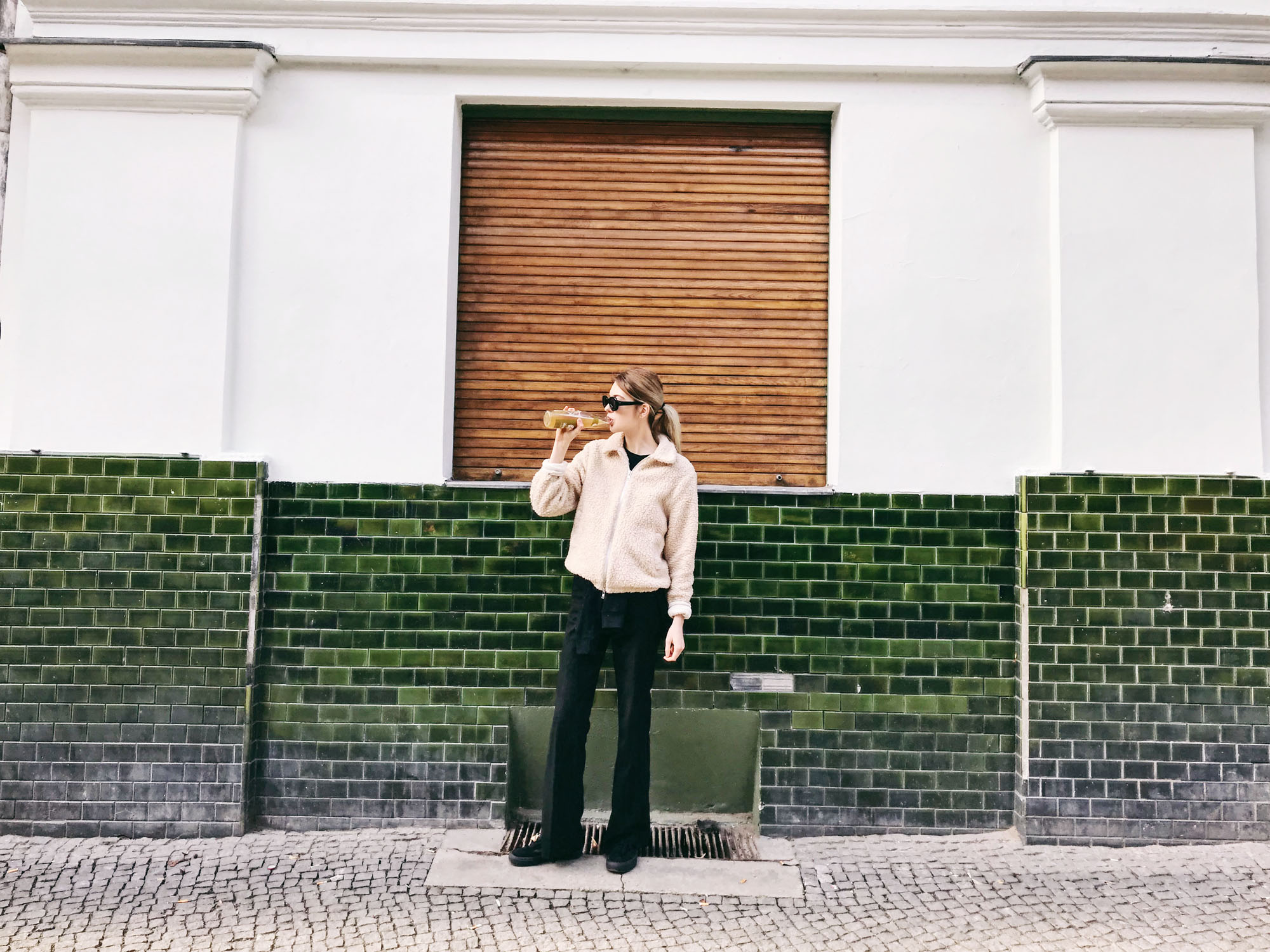 Veckans hälsostatus: Kickade ju igång veckan med en härlig magsjuka. Det bästa med magsjuka måste ju ändå vara hur snabbt den försvinner- denna gång tog det knappt två dygn. Nu mår jag oförskämt bra.

This week's health status: As you know, I started the week with a stomach ache and nausea. The best thing about nausea, however, is how fast it disappears – this time it took less than two days. Now I feel really good.
Veckans bokningar: Jag ska boka in en ny frisör-tid, och nya tyska-klasser. Jag ska även försöka få tag i psykolog här i Berlin att boka in samtal med för att reda ut diverse saker inombords. Det är så lätt att (till och med för sig själv) förminska sina problem, men det är viktigt att visa sig själv respekt genom att ta sig själv på allvar om man känner att det är något som skaver <3

This week's appointments: I'll book a new hairdresser appointment, and schedule new German classes. I'll also try to schedule meetings with a Psychologist to sort out some things that has been bothering me. It's so easy to (even for yourself) undermine their problems, but I think it's important to show yourself respect by taking yourself seriously if you feel that something doesn't feel right.
Levde livet i Portugal! Vi gjorde utflykter till den ena fantastiska klipp-kantade stranden efter den andra. När jag kom hem trodde mina vänner att jag spenderat hela resan vid exakt samma strand eftersom omgivningarna på bilderna jag skickat liknade varandra så mycket, haha.
We hung out in Portugal! We made excursions to one amazing cliff-lined beach after the other. When I got home, my friends thought I had spent the entire trip at the same beach because the surroundings of the pictures I sent looked like each other, haha.
Eftersom Sean och jag blivit klätter-frälsta kunde vi inte låta bli att klättra runt på de perfekt skrovliga klippväggarna också.

Since Sean and I have gotten completely obsessed with climbing since we started bouldering, we couldn't resist climbing around on the perfectly rocky cliff walls, hahaha. Would love to go outdoor climbing for real!
I lördags morse kramade vi mamma, pappa och hundarna hej då innan vi hoppade ur husbilen och steg in i flygplatsen.
On Saturday morning we hugged and said goodbye to mom, dad and the dogs before we went to the airport.
Hemma I Berlin fanns spår av 8:e mars överallt. Kunde nästan höra musiken och ropen, känna peppen och samhörigheten i magen när jag föreställde mig demonstrationstågen som dragit förbi några dagar tidigare.
At home in Berlin there were signs from 8th of March everywhere. I could almost hear the music and people shouting and feel the sisterhood when I imagined the demonstration trains that passed by a few days earlier.
Vi välkomnades av SJUTTON grader och sol. Vi promenerade i T-shirt, satt vid kanalen med kompisar, åt jordgubbar i kvällssolen med vår-endorfiner rusande i blodet. Det var mycket troligt 2018's hittills härligaste dag.
We were welcomed back by SEVENTEEN degrees celsius and sunny weather. We walked around in T-shirt, sat by the canal with friends, ate strawberries in the evening sun with spring-endorphins rushing in the blood. It was most likely 2018's most beautiful day so far.
Veckans film: Vi såg "The Young Offenders" för några dagar sedan. SÅ rolig film ur ett lite annorlunda perspektiv som fick mig att tänka i nya banor, även om karaktärerna var lite väl överdrivna för att kännas helt trovärdiga. Definitivt sevärd!
The Movie of the week: We watched "The Young Offenders" a few days ago. It's a really funny movie from a slightly different, mind opening perspective, even though the characters were a bit exaggerated to feel completely believable. Definitely worth seeing!
Veckans kris: Efter ett totalt misslyckat frisörbesök har jag ställts inför en hår-kris. Nu är det dags att agera, jag är så DONE med det heltidsarbete det innebär att vara ljusblond. Det är dags att kapa mina slitna toppar och hitta en färg jag trivs med: de tre kandidaterna är ljus koppar-röd, kall ljusbrun eller riktigt djup-brun, nästan svart. En härlig gardinlugg kan tänkas bli pricken över i:et. Ni vet hur det är, det finns INGET mer beroendeframkallande i hela världen än att pinteresta frisyrer:
This week's crisis: After a really disappointing hairdresser visit, I'm now having a hair crisis. It's time to act, I'm so DONE with the full-time work it is to be light blonde. It's time to cut my frizzy ends and find a color I feel comfortable with: the three candidates are light copper-red, cold light brown or really deep-brown, almost black. Possibly accompanied by long bangs. You know how it is, there is NOTHING more addictive in the world than pinteresting new hairstyles:
Hoppas ni får en superfin vecka hörni! Stor kram!
I really hope you'll get an amazing week, guys. Hugs!