Hej på er! Har ni fått en fin start på veckan? Min dag har i ärlighetens namn varit rätt seg- Fanny och David som varit på besök hos oss de senaste dagarna sade hejdå innan jag gick till skolan imorse, och lämnade mig med en tomhetskänsla i magen. Jag kan i varje fall värma mig med tanken på den fina helgen vi hade tillsammans. Nu kör vi veckans weekly update!
Hey guys! Have you had a nice start to the week? Mine has been pretty tough to be honest. Fanny and David, who have been visiting the past days, said goodbye this morning before I went to school, and left me with a feeling of emptiness. At least I can warm myself with the thought of the nice weekend we had together. Okay, time for the weekly update!
Veckans jobb: Förutom ""det gamla vanliga"" kontorsjobbet är jag inbokad för en pressmiddag slash kampanjpromotion på onsdag kväll, och sedan flyger jag till Stockholm för en plåtning på torsdag. Det återstår att se hur jag kommer lösa kombinationen av sen middagsbjudning och flygavgång klockan 06:00 (dvs, att ställa väckaren på 04) dagen därpå. Ouch.
The week's work: In addition to the usual office work, I'm booked for a press dinner slash campaign promotion on Wednesday evening, and then I'll fly to Stockholm for a shoot on Thursday. Let's see how I'll manage to solve the combination of a late dinner and flight departure at 6:00 am (in other words: waking up at 04 am) the following day. Ouch.
Veckans duktiga: Ska ta tyskaplugget på lite större allvar och försöka plugga mer på egen hand. Hittills har alla läxor vi fått klarats av på rasterna eller innan lektionerna dragit igång på morgonen. Skärpning!
This week's goal: To be a bit more serious regarding my German studies, and try to practice more at home. So far, all homework has been completed during the breaks or before the lessons have started in the mornings.

Förra veckan: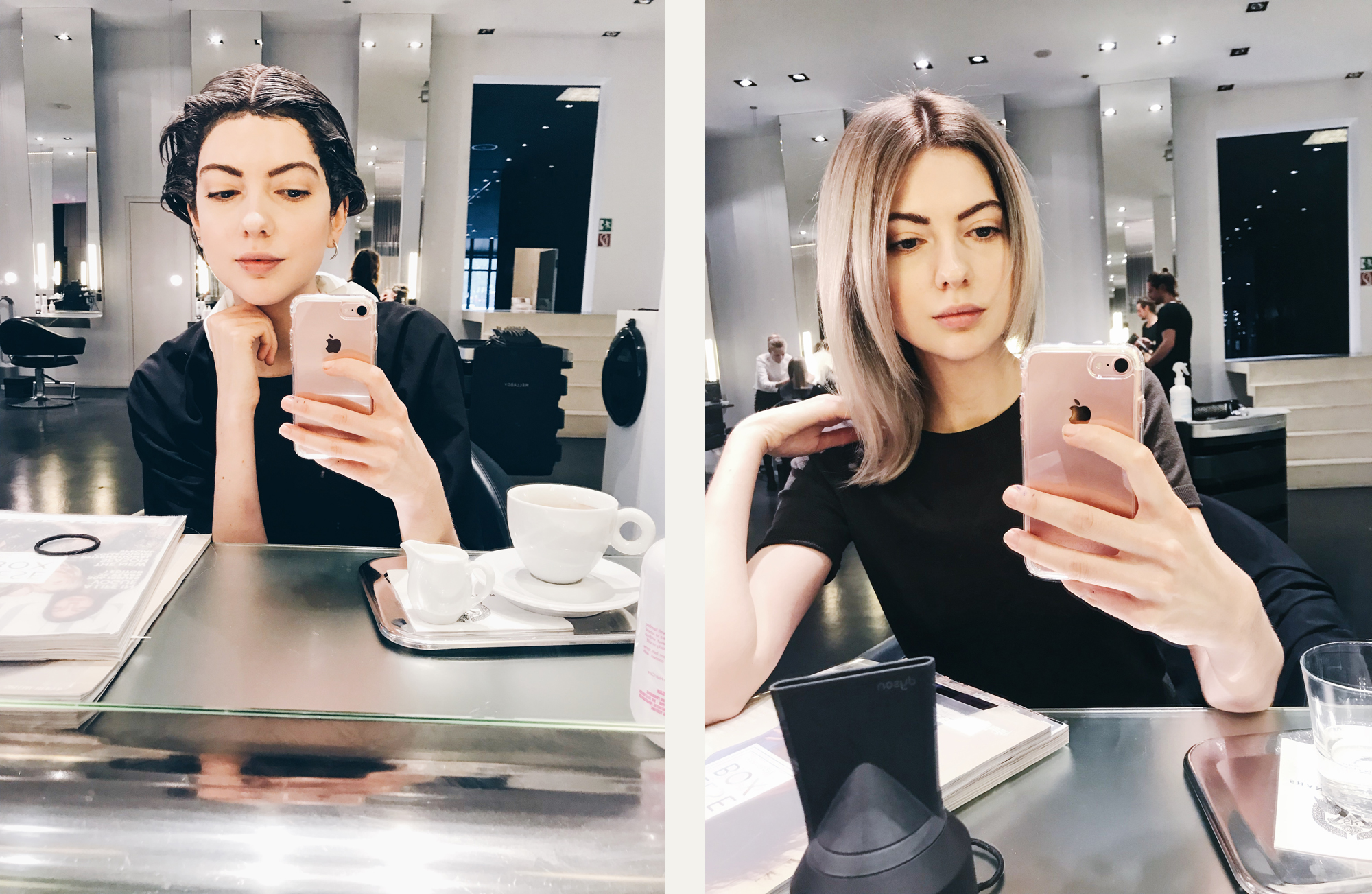 Färgade håret i onsdag. Ersatte blont hår med märklig utväxt med en riktigt kall ombre som går från nästan-svart till ljust silver. Ser nästan helt mörkt ut när jag har det uppsatt!
Went to the hairdresser (Shan Rahimkhan) on Wednesday. Replaced my blond hair with strangely colored roots with a really cool ombre ranging from almost-black to light silver. Looks almost completely dark when I wear it in ponytail or bun!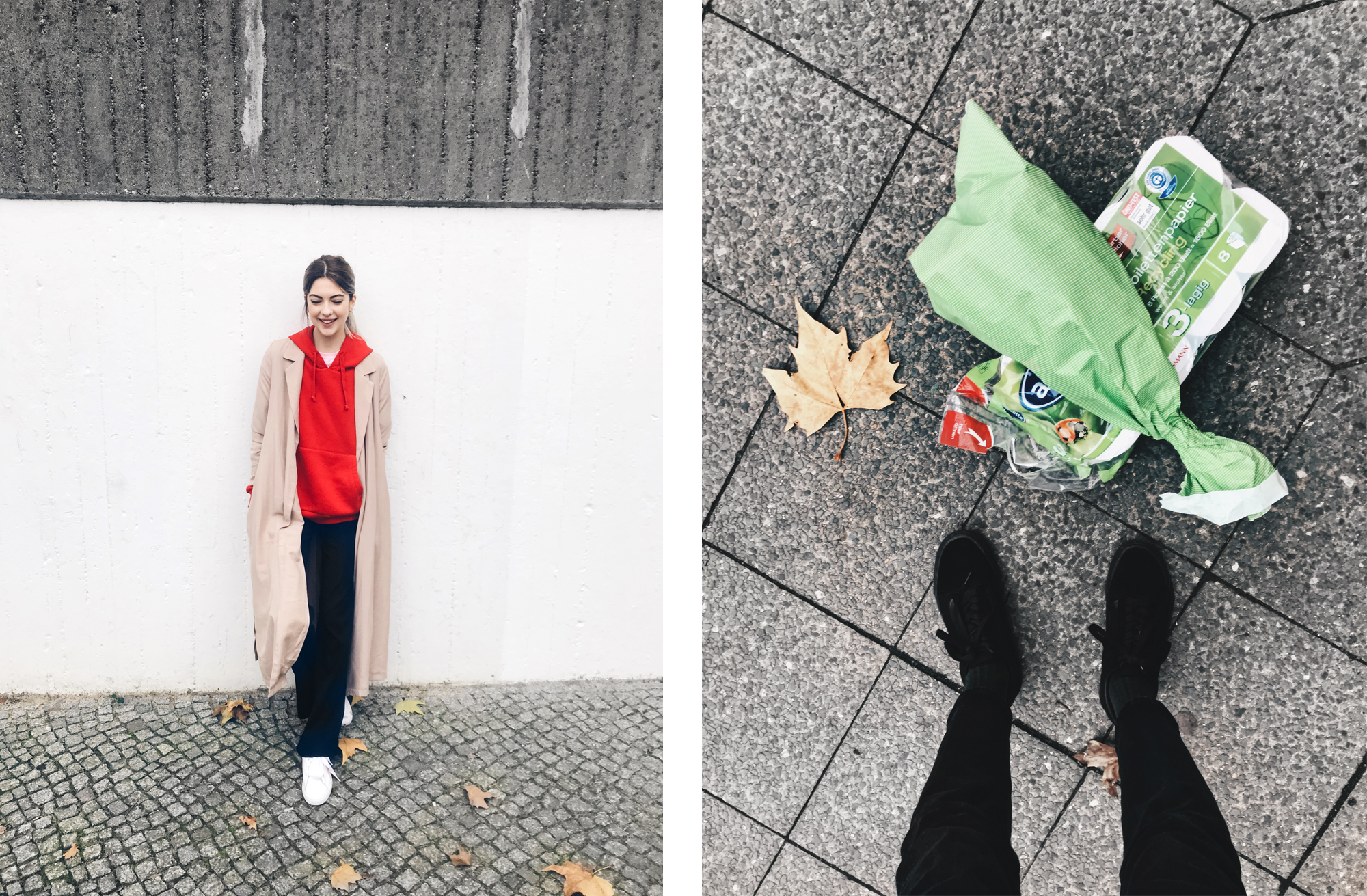 Kände mig romantiqué någon dag efter skolan och köpte en bukett blommor och ett storpack toapapper till min bf på vägen hem. Succé.

Felt romantiqué a day after school and bought a bouquet of flowers and a big pack of toilet paper to my bf on my way home. Success.
Sedan kom Fanny och David på besök i fredags! Saknar verkligen att få hänga på det sättet som bara syskon kan. Förstår ni vad jag menar? Det är något alldeles speciellt med relationen man har till någon man delar barndomsminnen och dna med.
Then Fanny and David came to visit on Friday! I've really missed to hang on in the way that only siblings can hang out. Do you know what I mean? There's something very special about the relationship you have with someone you're sharing everything from childhood memories to DNA with.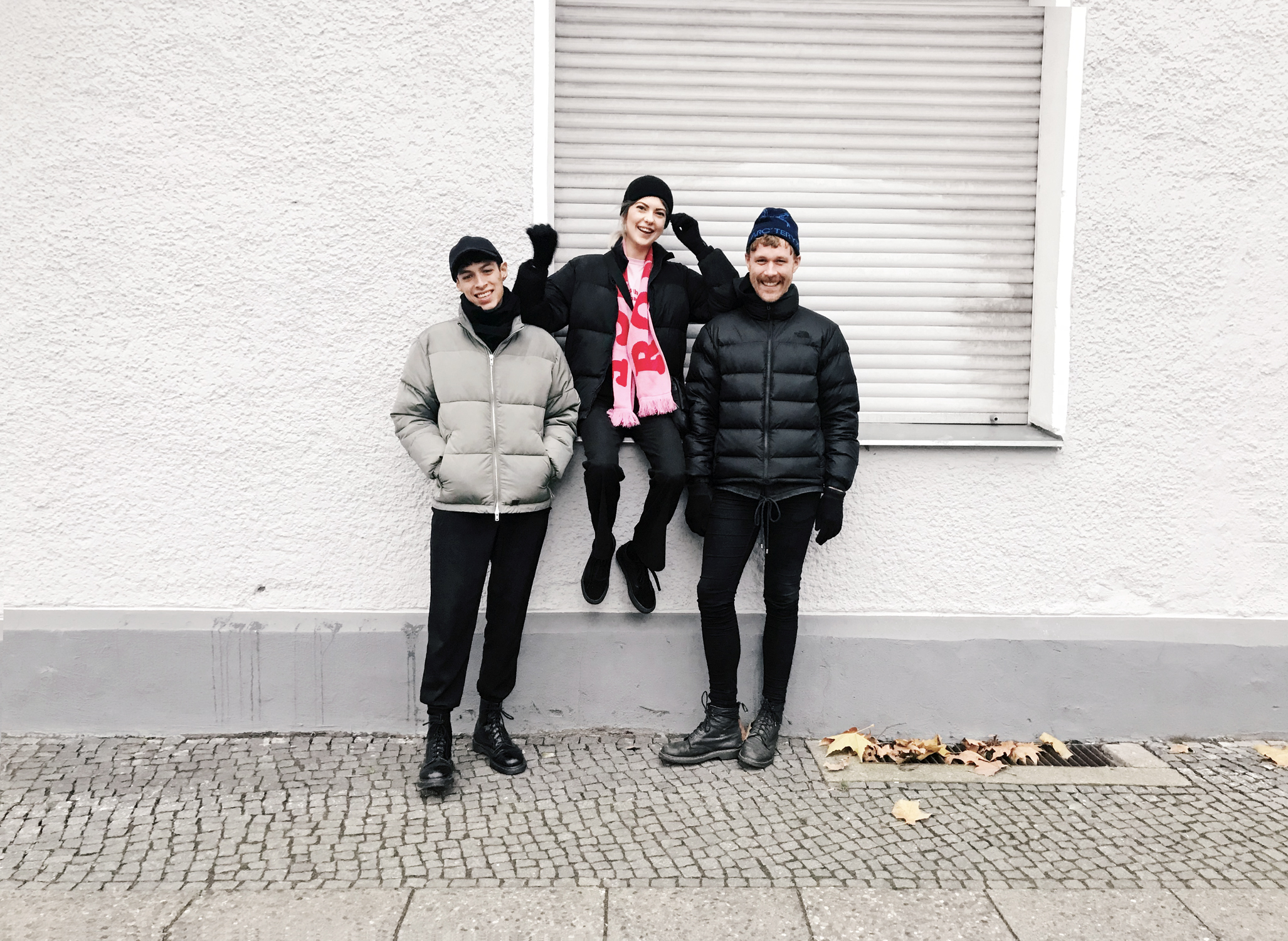 Hade även alldeles extra kul med dessa två. Helgen gick (som vanligt) alldeles för fort, trots det hann vi göra väldigt mycket: strosa runt i stan, gå på galleri, ha en or-den-tlig utekväll, äta svingott på restaurang, mysa hemma och….
I also had extra fun with these two. The weekend went (as usual) too fast, but we managed to do a lot of things: stroll around the city, go to galleries, have a serious night out, have a really good restaurant visit, hang out at home and ….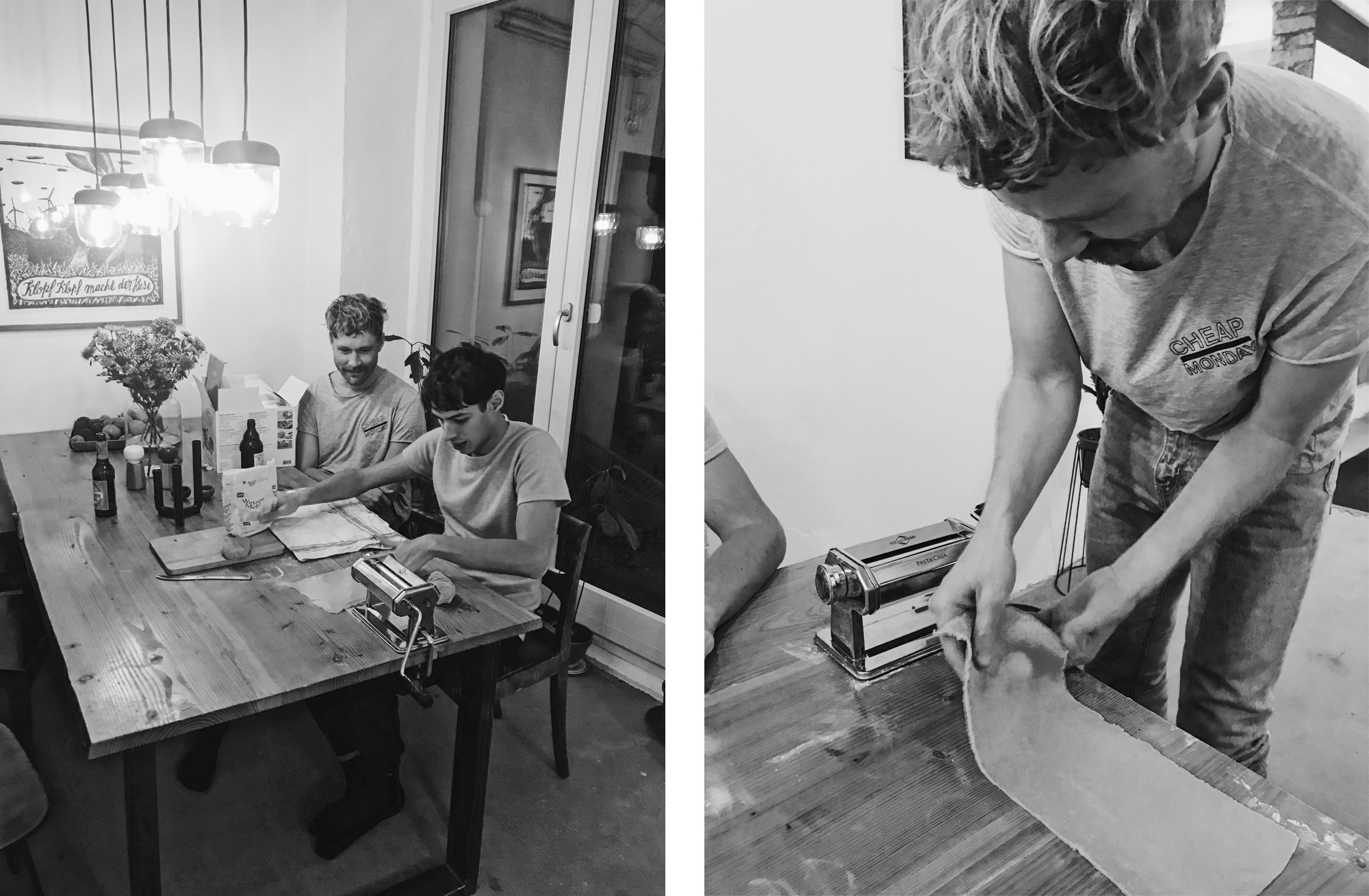 … göra hemmagjord pasta! Igen! Hör på detta: getost-fikon-chilli. Varsågoda för pasta-tips.
Nu är det tyst och lugnt i lägenheten igen, och jag behöver nog ett par dagar för att landa i det.
… make homemade pasta! Again! Listen to this: goat cheese-figs-chilli. You're welcome.
Now it's still and quiet in our apartment again, and I think I need a couple of days to mentally accept that again.

En rolig grej: Le Buzz lade just ut en intervju de gjorde med mig förra veckan! Läs den HÄR (finns på tyska och engelska).
A fun thing: Le Buzz just published an interview they did with me last week! Read it HERE (available in German and English).
Veckans planer: Förutom tidigare nämnda jobb-uppdrag har vi fullt upp med kompis-häng, middagar, fest och bio-besök på schemat. Det gäller att planera in roliga events i vardagen nu när dagarna börjar bli riktigt kalla och mörka. Puss!

The week's plans: In addition to the earlier mentioned work assignments, our calendar is filled with friend meet-ups, dinners, parties and cinema-visits to the schedule. It is important to plan fun events in the everyday life this time of the year when the days begins to get really cold and dark. Kiss!