Det är hög tid för en försenad veckouppdatering, eller hur? Dåså:
Ready for a late weekly update? Good, let's go:
Veckans resa: Sticker till Amsterdam imorgon för en relationsbyggande resa med G-star (med anledning av mitt ambassadörskap). Ska bli superkul att besöka högkvarteret och hänga med hela gänget där igen!
This week's travel: Going to Amsterdam tomorrow for a relationship-building trip with G-star (due to my ambassadorship). I'm super excited about visiting the headquarters and meeting the whole G-star gang there again!
Veckans tanke: Det slog mig att denna födelsedag verkligen varit den med minst åldersnoja någonsin, känner mig varken för gammal eller ung. Sedan jag flyttade till Berlin och blev tillsammans med Sean (som ju är flera år äldre) har åldersspannet på mina kompisar breddats från ett par års skillnad till tio, tjugo år. Jag som alltid haft rätt stor respekt för åldershierarki (tror det är en klassisk lillasyster-egenskap?) har plötsligt förstått innebörden av "ålder är bara en siffra", haha.
Thought of the week: It struck me that this year really was the birthday with the least age anxiety ever. I really neither feel too old or too young now. After moving to Berlin and getting along with Sean (who are several years older), the age difference of my friends has spread from a couple of year's difference to ten, twenty years. By some reason I've always had a great respect for age hierarchy (think it's a classic younger sibling-characteristic?), but now I think I've suddenly understood the meaning of "age is just a number", haha.
Veckans tekniska: Byter host på bloggen idag, allt borde gå problemfritt men om det uppstår ett litet glapp i uppdateringen så vet ni varför!
The week's tech stuff: I'm changing the host of my blog today, everything should go smoothly but if there is a slight gap in the updates, you know why!
Införskaffade två nya plagg: En kappa från Cheap Monday och byxor från Urban Outfitters. Älskar att bära dem ihop som ett set!
Got myself two new garments: A Cheap Monday coat and Urban outfitters pants. I love wearing them together as a set!
Alice Bah Kunke var i Berlin och hade en Q&A-session. När man inte bor i Sverige blir val-året mycket mindre påtagligt, men nu är det dags att engagera sig ordentligt igen. Ju mer avstötande det politiska läget ser ut desto viktigare är det att faktiskt vara aktiv, menar jag.
Har även kommit igång med löpningen så smått- maskinerna på gymmet är inte lika lockande när staden bjuder på grönska och sol.

The Swedish minister of culture was in Berlin and had a Q&A session. It's election this year in Sweden, but it's easy to barely notice that when you don't live there, this made me realize it's time to get more involved again. The more repulsive the political situation seems, the more important it is to be active.
I've also started running again, the machines in the gym are not as attractive as the outdoors this time of the year.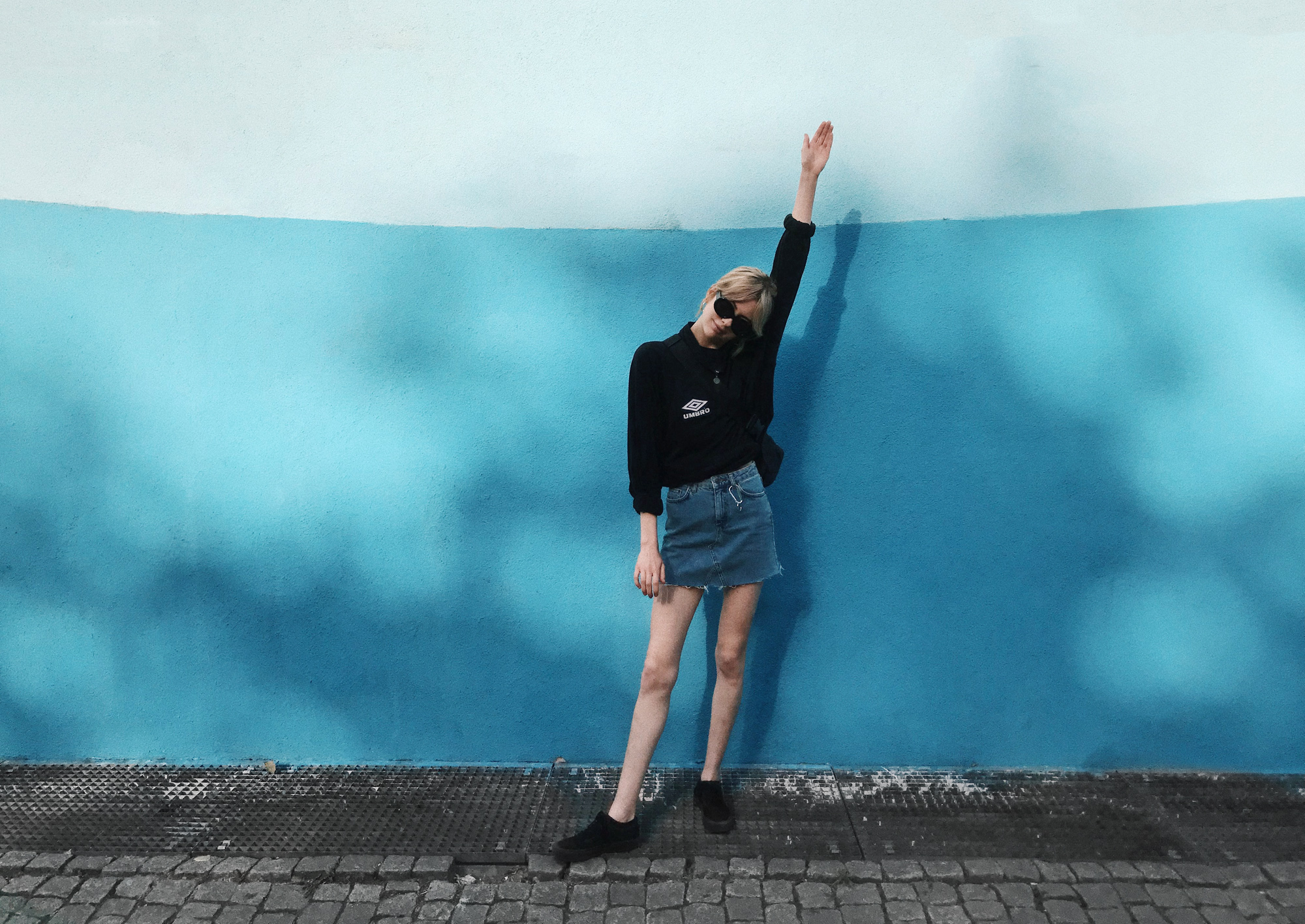 Hej hej här är jag.
Yo bro!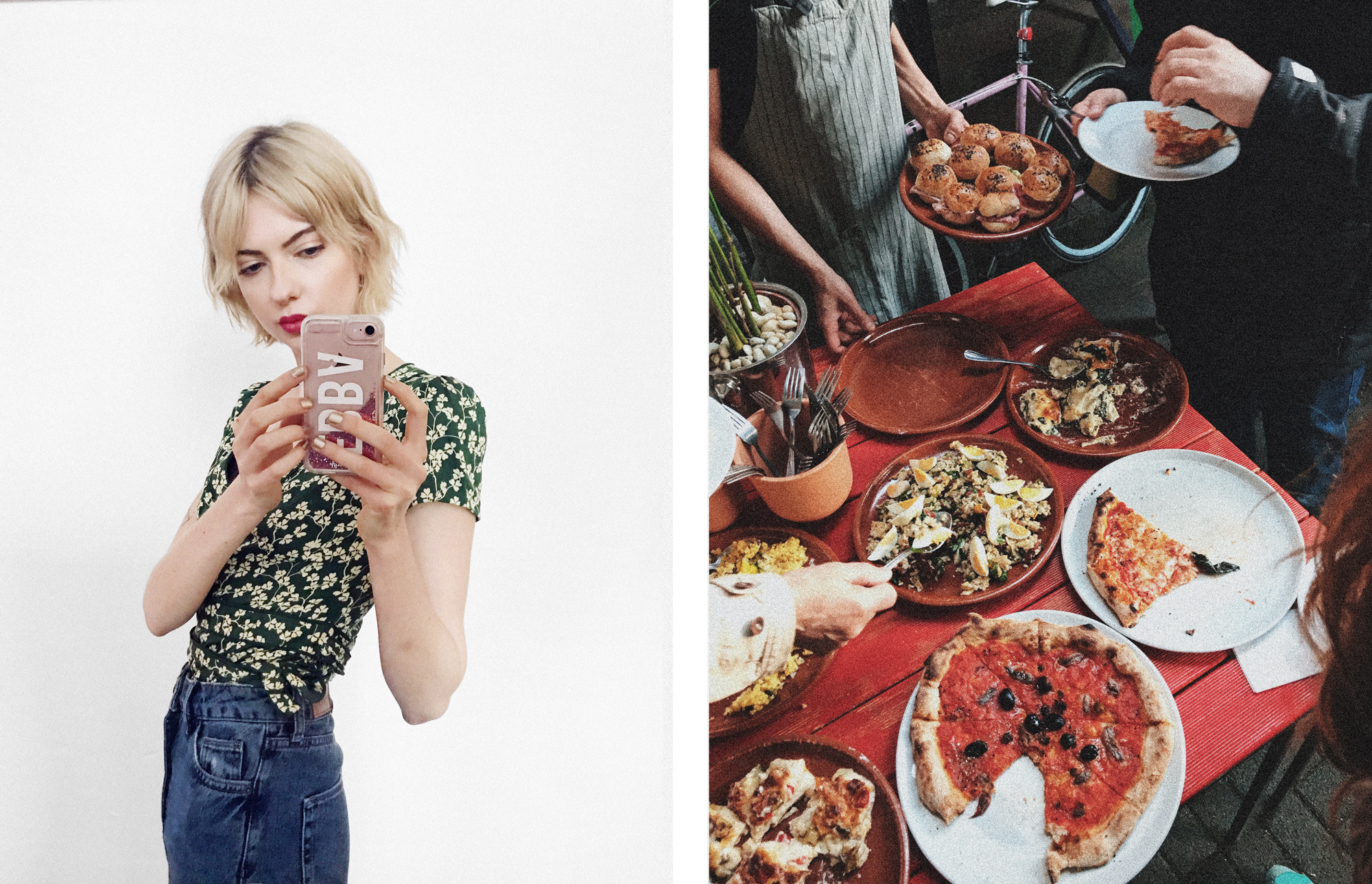 En kväll tog vi oss in på en tandem-kväll för tyskar och italienare för att få avnjuta aperitivo-buffén med fantastisk italiensk mat. Satt i ett hörn och njöt och socialiserade enbart med de få ord jag snappat upp på jobb i Milano: "Ciao", "Allora" och "Bene!". Hahaha.

One evening we went on a tandem evening for Germans and Italians to enjoy the aperitivo buffet with amazing Italian food. We basically hid in a corner, enjoying the amazing pizza and got away with socializing with the few words I picked up during my work trips in Milan, like "Ciao", "Allora" and "Bene!". Hahaha.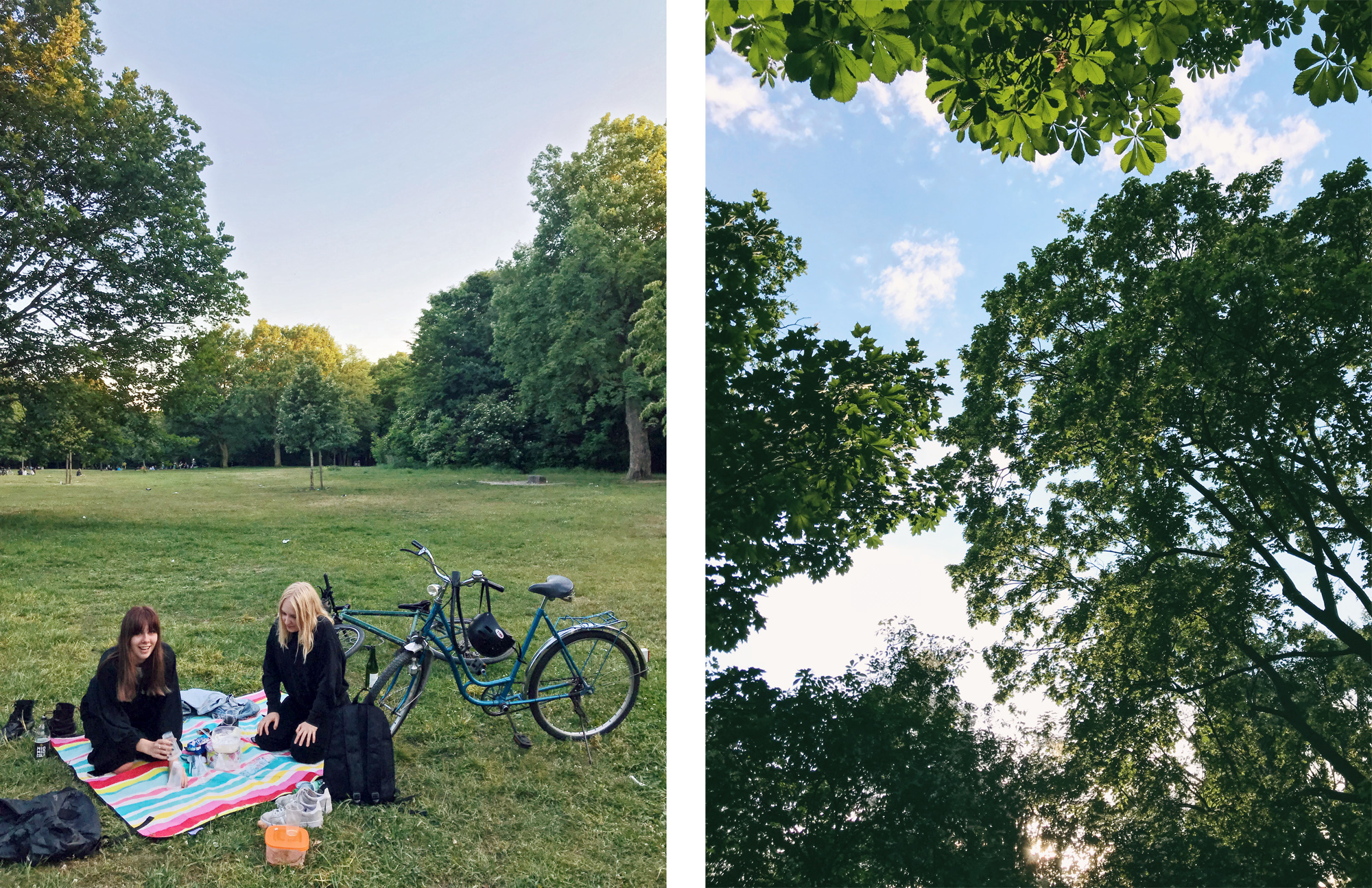 Födelsedags-hängde med dessa pärlor. Mådde så bra där på filten i kvällssolen.
Had a birthday picknick with my favorite girls.
Ha en fin vecka bejbs. Hörs snart <3
Have a nice week babes! Talk soon <3