Om det är någonting som höjer mitt humör slaskiga, mörka höstdagar så är det att pyssla om min hud. Jag skyller till 100% på Kakan Hermansson för min besatthet, men ibland kan jag sitta i skolan och bara längta hem tills jag får tvätta bort sminket och lägga på en härlig ansiktsmask. Jag har alltid haft ett litet intresse för hudvård, men den här hösten har det spårat totalt. Det har blivit en hobby och helt seriöst en ljuspunkt i vardagen. Dessa tre produkter är de som revolutionerat min rutin:
If there's anything that brightens my mood slushy, dark autumn days, it's taking care of my skin. Sometimes I can sit in school and just dream about coming home so I can wash away my makeup and put on a lovely face mask. I've always had an interest in skin care, but this fall it has almost (tbh) started to become an obsession. I just love researching about cremes, gels and masks and understand the how the ingredients work chemically. Here's three products that have revolutionized my skin care routine: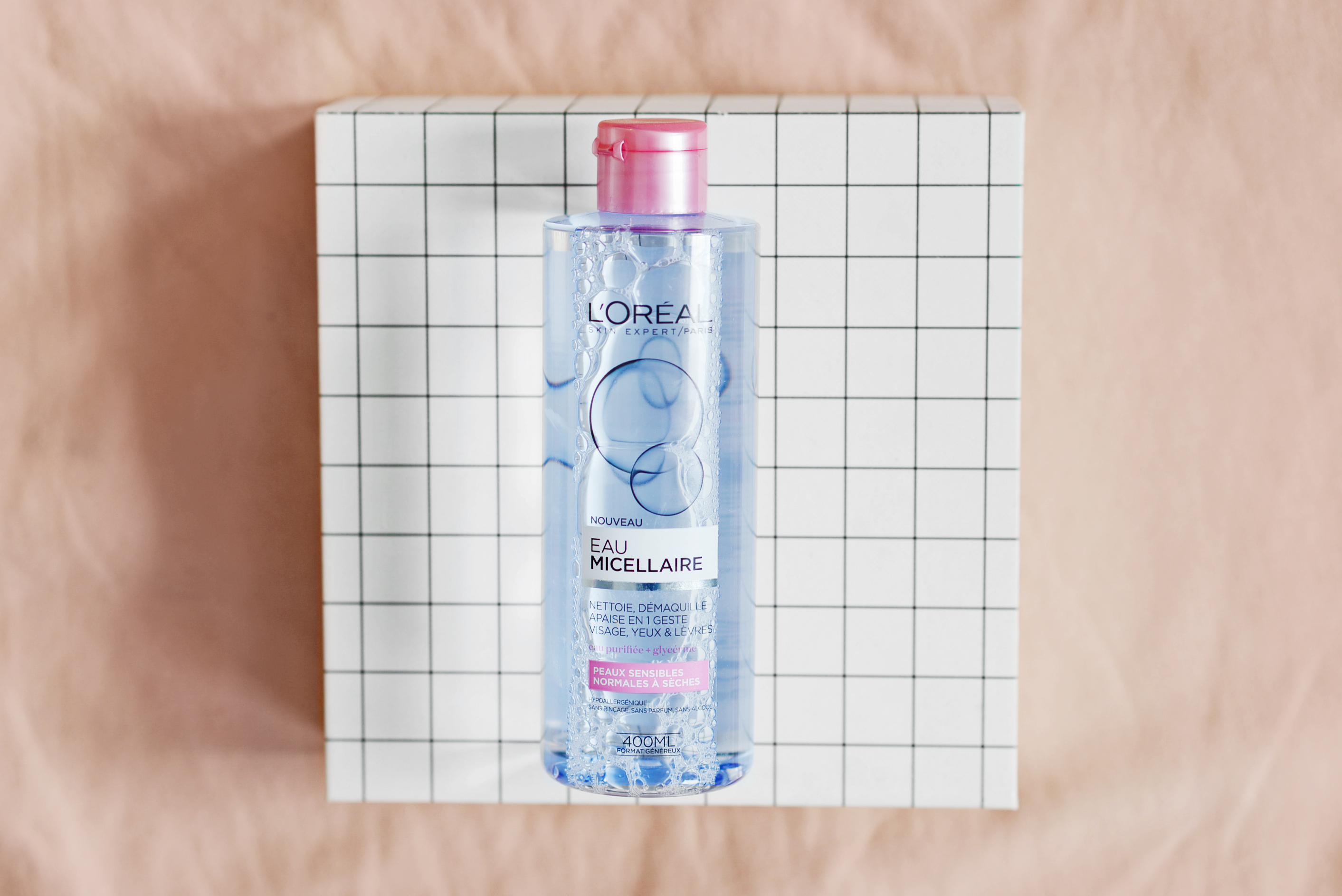 Har ni hört talas om Micellärt vatten? Inte? Då ska jag berätta för er om denna maaaaagiska produkt. Micellärt vatten innehåller en egenskap som går in i huden och liksom drar åt sig smutsen genom någon fascinerande magnetisk effekt. Jag är ingen kemist så jag besparar er ett försök till mer utförlig beskrivning än så, vill ni götte ner er i ämnet är en ordentlig förklaring en liten googling bort. Jag använder det på bommulspad som komplement till min sminkborttagning och som uppfräschning när andan faller på. Micellärt vatten är inte speciellt dyrt och finns hos massor av märken, jag använder detta och är supernöjd med det.
Have you heard of micellar water? No? Then let me tell you about this maaaagical product. Micellar water contains a substance that goes into the skin and kind of "attracts" dirt with a magnetic effect. I'm not a chemist so I spare you my attempt to get more detailed than that, a proper explanation is just a google search away. I use it on cotton pads as a supplement to my make-up removal or a quick fresh-up when I feel like it. Micellar water isn't particularly expensive and it's available from lots of different brands, I use this one and am super happy with it.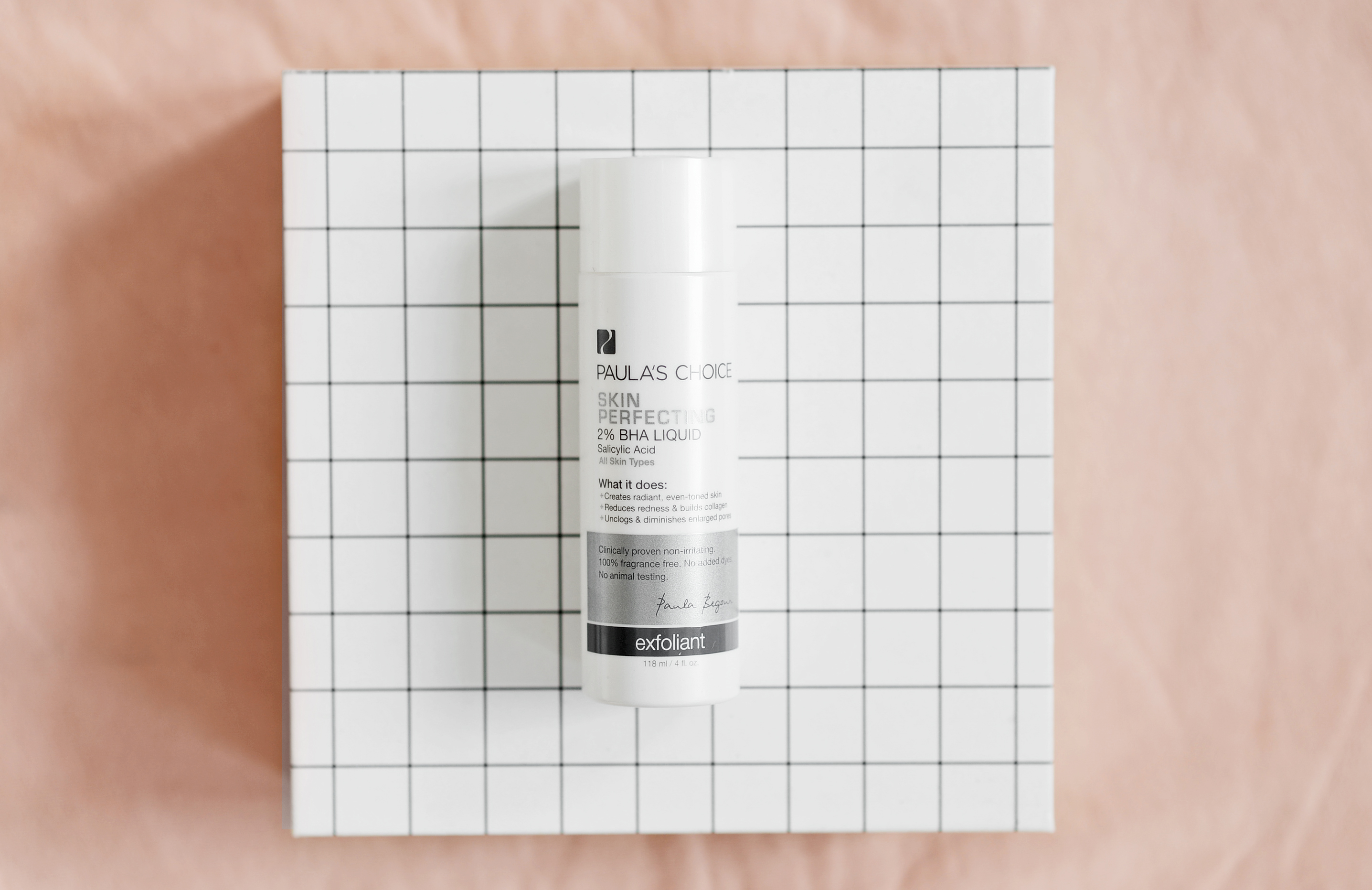 Okej, här kommer mirakelprodukt nummer två. Är ni redo? Det är Paula's Choice 2% BHA liquid. BHA är ett annat ord för Salicylsyra, vilket är en syra som helt enkelt rengör huden på riktigt, på djupet. Dels hjälper den cellerna i huden att släppa ifrån varandra och ge plats åt nya (bra för mig som ofta blir flagig, huden är liksom alltid "ny och fräsch") samt tränger ner i porerna och löser upp talg och annat skräp. ÄLSKAR känslan av när det svider och stramar, känner mig aldrig så fräsch som efter en syra-behandling. Det är nästan något mentalt symboliskt över den här proceduren för mig, hehe.

Okay, here comes miracle product number two. Are you ready? It's Paula's Choice 2% BHA Liquid. BHA is another word for Salicylic acid, which is an acid that simply cleans the skin for real, deeply. Partly, it helps the cells in the skin to separate from each other and make room for new cells (good for me since I often become flaky, this acid makes the skin stay "new and fresh") and penetrates pores and dissolves the sebum and other nasty stuff. I just LOVE the feeling of when it's burning just a little, I never feel as fresh as after an acid treatment. It's almost a mental symbolic process for me, haha.
Sist men inte minst vill jag presentera den ultimata dagcremen att ha under smink. Den tightar till och slätar ut huden och skapar ett perfekt underlag att applicera foundation på. Det är som en primer och dagcreme i ett. För att vara ärlig så vet jag inte mycket om cremens ingredienser utan går helt på känsla här- men resultatet talar ju sitt tydliga språk. ÄLSKAR den här lilla tuben.
Last but not least, I want to introduce the ultimate day cream to wear under makeup. It tightens and smoothes the skin and creates an ideal base to apply foundation on. It's like a primer and day cream in one. To be honest I don't know much about the ingredients- but the result speaks for itself. I LOVE this little tube.