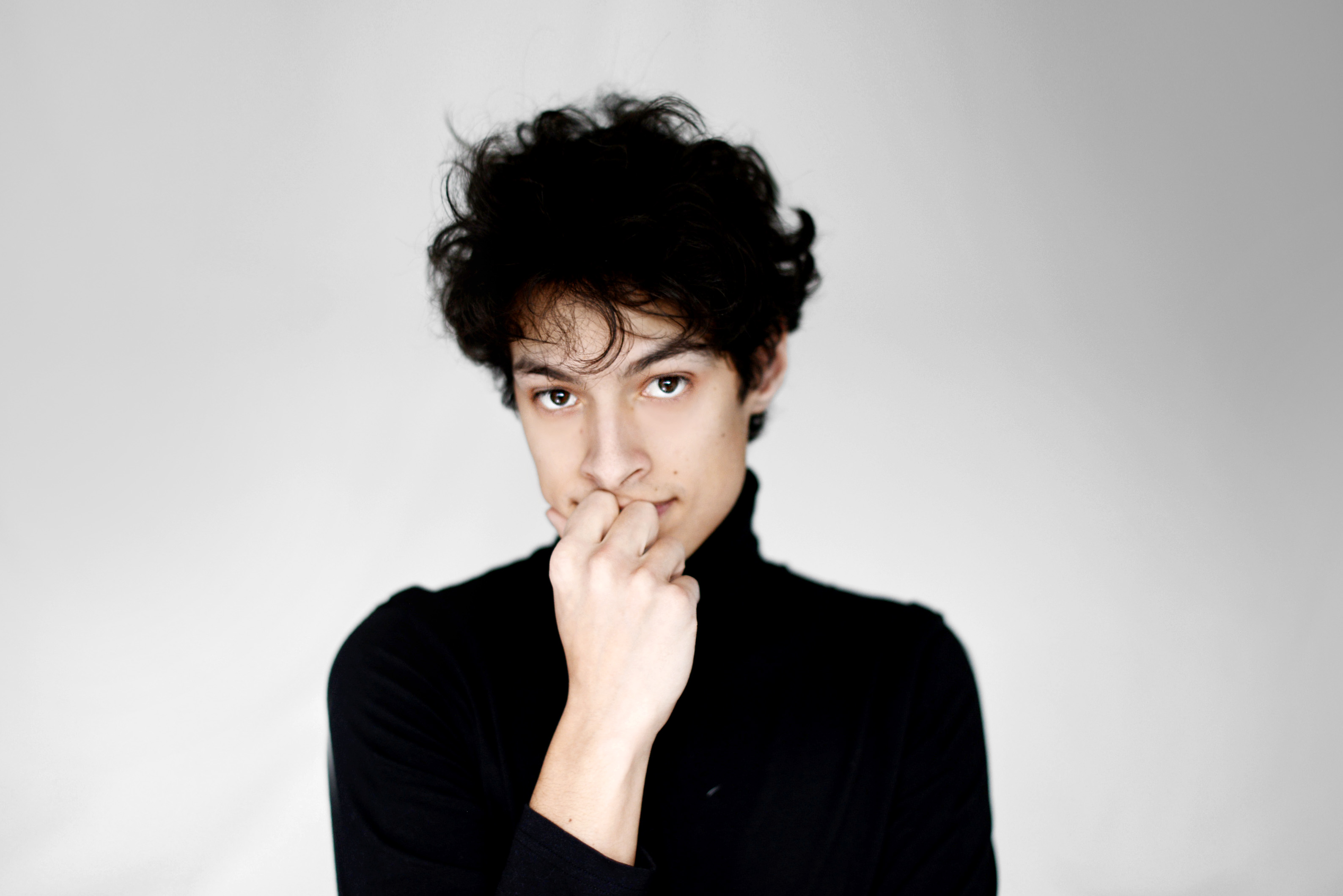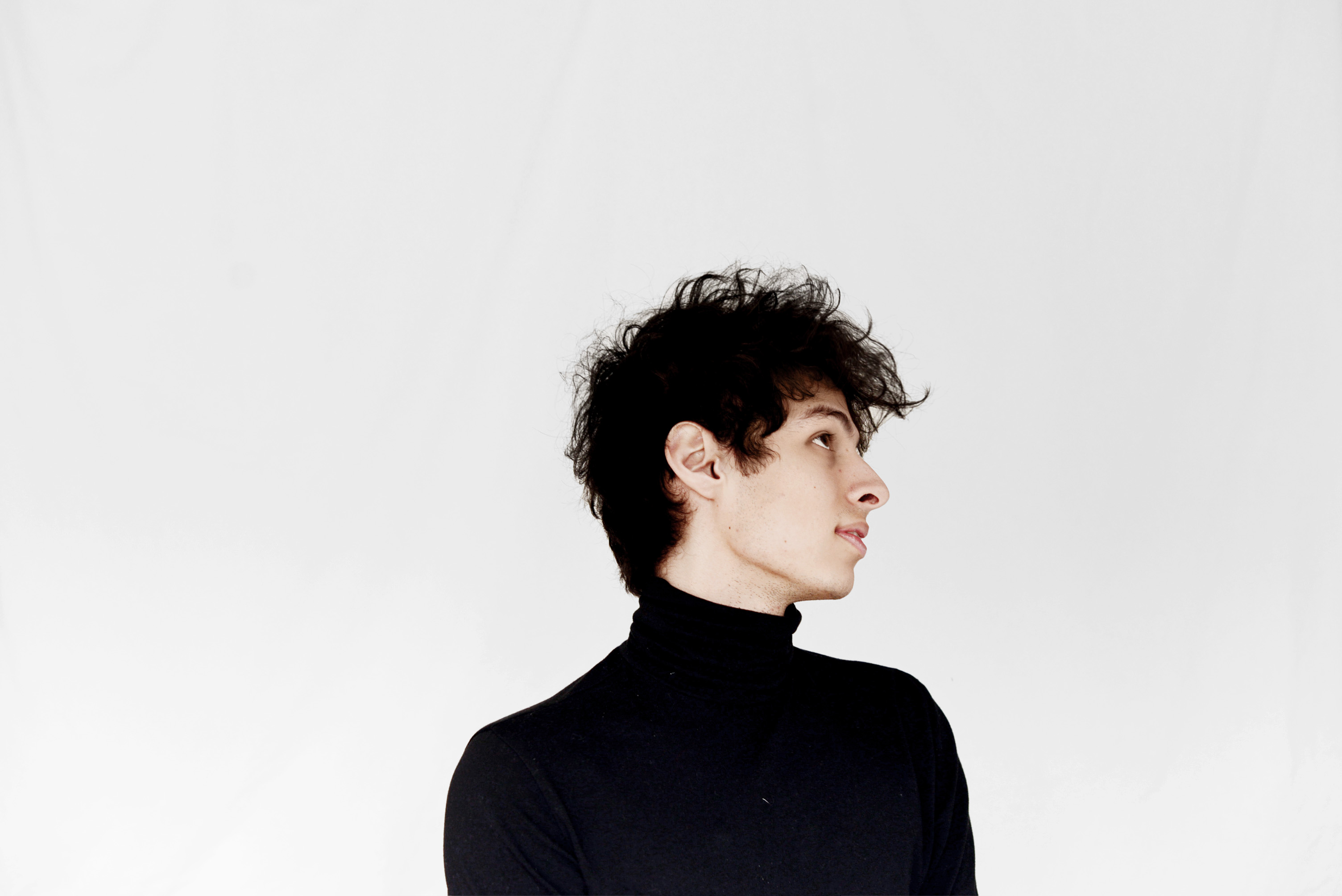 Dessa bilder var egentligen bara ljus-test, knäppta i all hast innan vi skulle fota ett jobb för ett par veckor sedan. Ändå kan jag inte låta bli att publicera dem här för att ge mig själv (och er) en anledning att vila ögonen på hans fina fejs ett tag. Det olydiga håret, kloka ögonen och jävla gulliga sorglösa leendet. Det är bitterljuvt att inte bo i samma land och hela tiden gå runt och sakna någon.
Jag har nog aldrig träffat någon som jag kunnat vara så ocensurerat "mig själv" med så snabbt. Älskar hur han aldrig någonsin förminskar mig och mina känslor trots att det ibland blir påtagligt att det krävs mer än fingrarna på en hand för att räkna hur många år som skiljer oss åt. Hur han alltid vill mitt bästa och tar mitt jobb och karriär på allvar. Att han alltid tänker efter innan han pratar, att han är fett rolig, gör fantastisk musik och att han vet hur allt fungerar.
Den här perioden, när man precis börjat kunna se sig som ett "vi" på riktigt är så himla spännande. Varje gång vi ses hinner så mycket utvecklas. Jag är så himla tacksam att han stod ut med mitt rätt tveksamma beteende i början, fanns kvar tills jag kunde släppa in någon.
Vill skriva en fkn novell om detta men jag ska bespara er det. I ärlighetens namn känns det fett läskigt att vara så här personlig och öppen med er om något som fortfarande är så nytt, samtidigt som jag vill att alla ska veta hur kär och glad jag känner mig just nu.
These pictures were really just light test clasped in haste before we would shoot a job for a couple of weeks ago, but I can not help but post them here to give myself (and you) a reason to rest his eyes on his face a little bit. The unruly hair, wise eyes and damn cute, naive smile. It is bittersweet to not live in the same country and constantly walk around missing someone.
I've never met anyone that I can be so uncensored, so "myself" with this quickly. I love how he never look down at me and my feelings even though it sometimes is very obvious that it takes more than the fingers of one hand to count the number of years that separate us age-wise. I low how he always want my best and takes my work and career 100% seriously. He always think before he talks, he's really funny, makes great music and he knows how pretty much everything works.
This period, when him and I just have become a "we", is so very exciting. Every time we meet, our bond develops even more. I'm so grateful that he stood out with my pretty dubious behavior in the beginning, and was right there for me until I was emotionally ready to let someone in.
I fkn want to write a novel about this but I'll spare you that. In all honesty, It's super scary to be this personal and open with you about something that is still so new, but at the same time I want everyone to know how in love and happy I feel right now.
Nu ska jag packa för imorgon flyger jag till Paris och efter det har jag såklart sett till att få flyga till Berlin.

Now I have to pack because tomorrow I'm flying to Paris for work and after that I've booked a flight to Berlin.