Fick dessa streetstyle-shots skickade till mig efter ett Levi's-event på modeveckan i somras (detta var första och eventuellt sista gången jag sett Sean i blåjeans, haha). Tycker att de passar rätt bra idag för NU STICKER VI TILL AMERIKAT!
Got these streetstyle shots sent to me after a Levi's event this summer (this was the first and possibly the last time I've seen Sean in blue jeans, haha). I thought these pics could fit today's theme, because this morning we boarded the plane to AMERICA!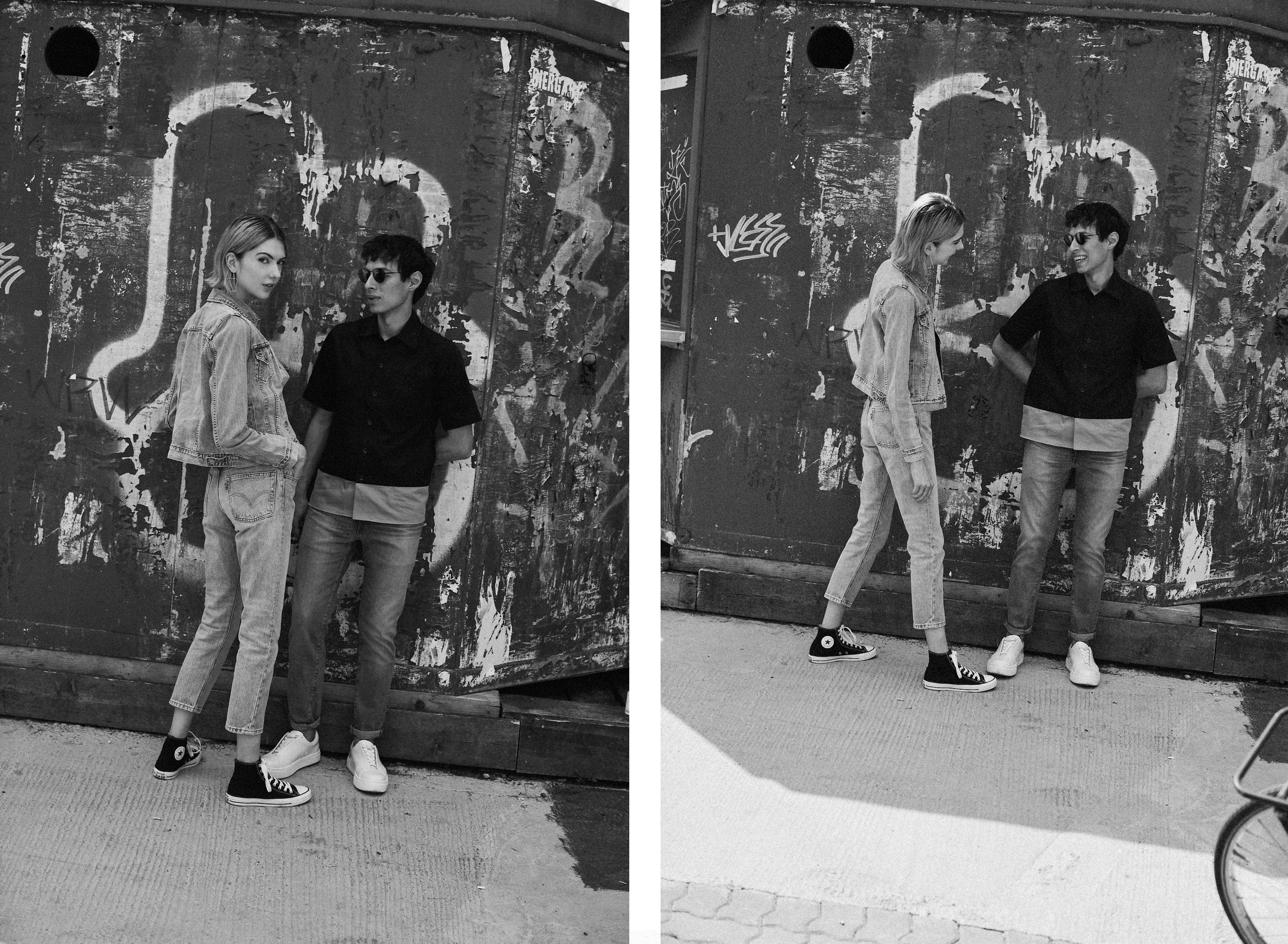 Vi har några lösa planer, en hyrbil och ett par vänner att möta upp i SF och LA. Får återkomma med alla detaljer och anekdoter när vi är hemma, för i nuläget är allt jag egentligen vet att jag ska få göra det jag gillar mest- att upptäcka världen med min favvoperson.
Okej förlåt, jag är verkligen för pirrig för att fokusera på detta blogginlägg. Men häng med på Instagram för live-updateringar och glöm inte att kolla bloggen för allt göttigt content jag förberett. STOR KRAM! Leeeeet's do this!
We have some loose plans, a rental car and a couple of friends to meet up in SF and LA. I have to give you all the details and stories when we are back home, because for now, all I really know is that I will do what I like most: to discover the world with my favorite person.
Okay guys, I'm sorry, I'm really too excited to focus on this blog post, haha. But make sure to keep up with me on Instagram for live updates and do not forget to check out the blog for all the yummy content I've prepared for you while I'm gone. BIG HUGS! Leeeeet's do this!