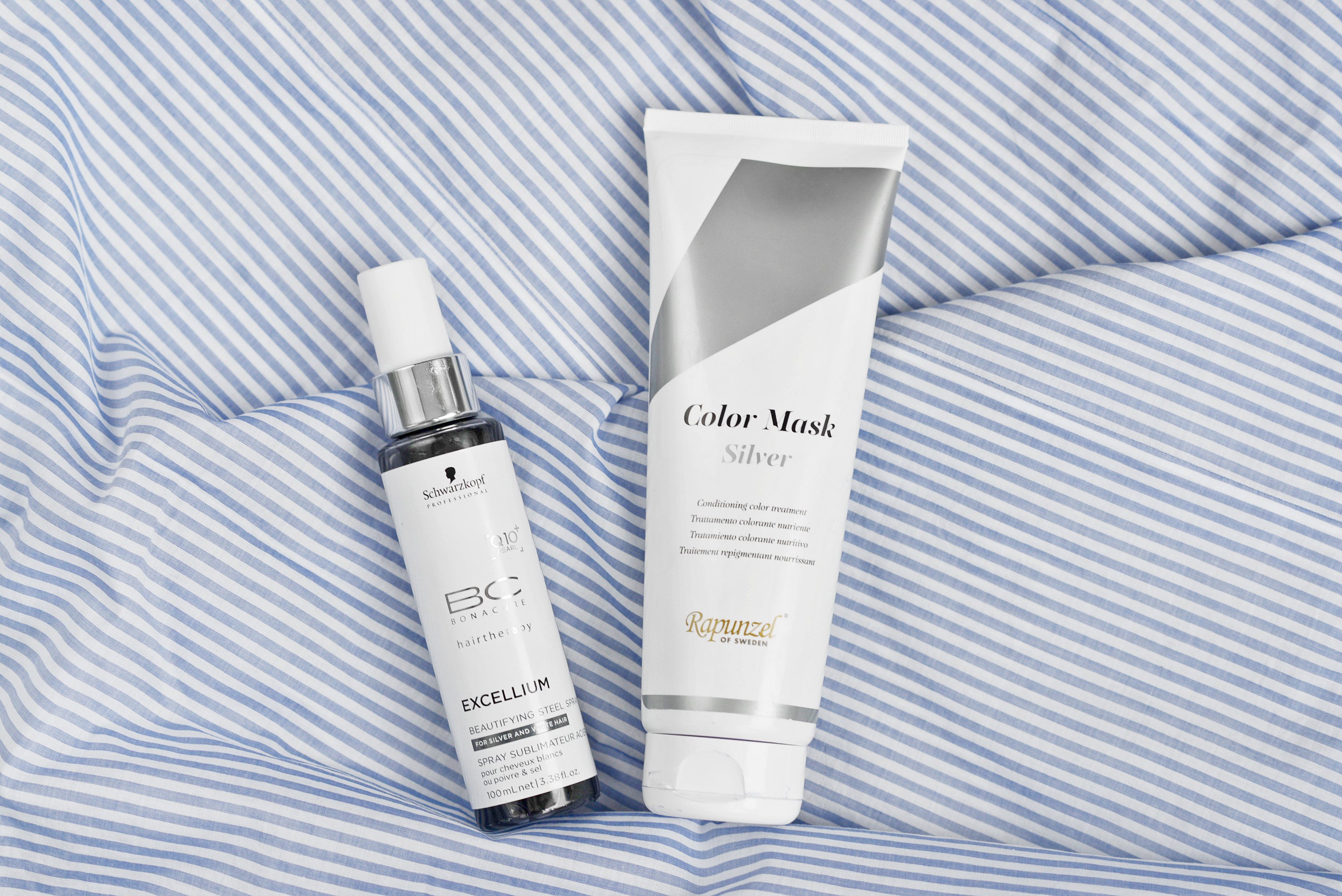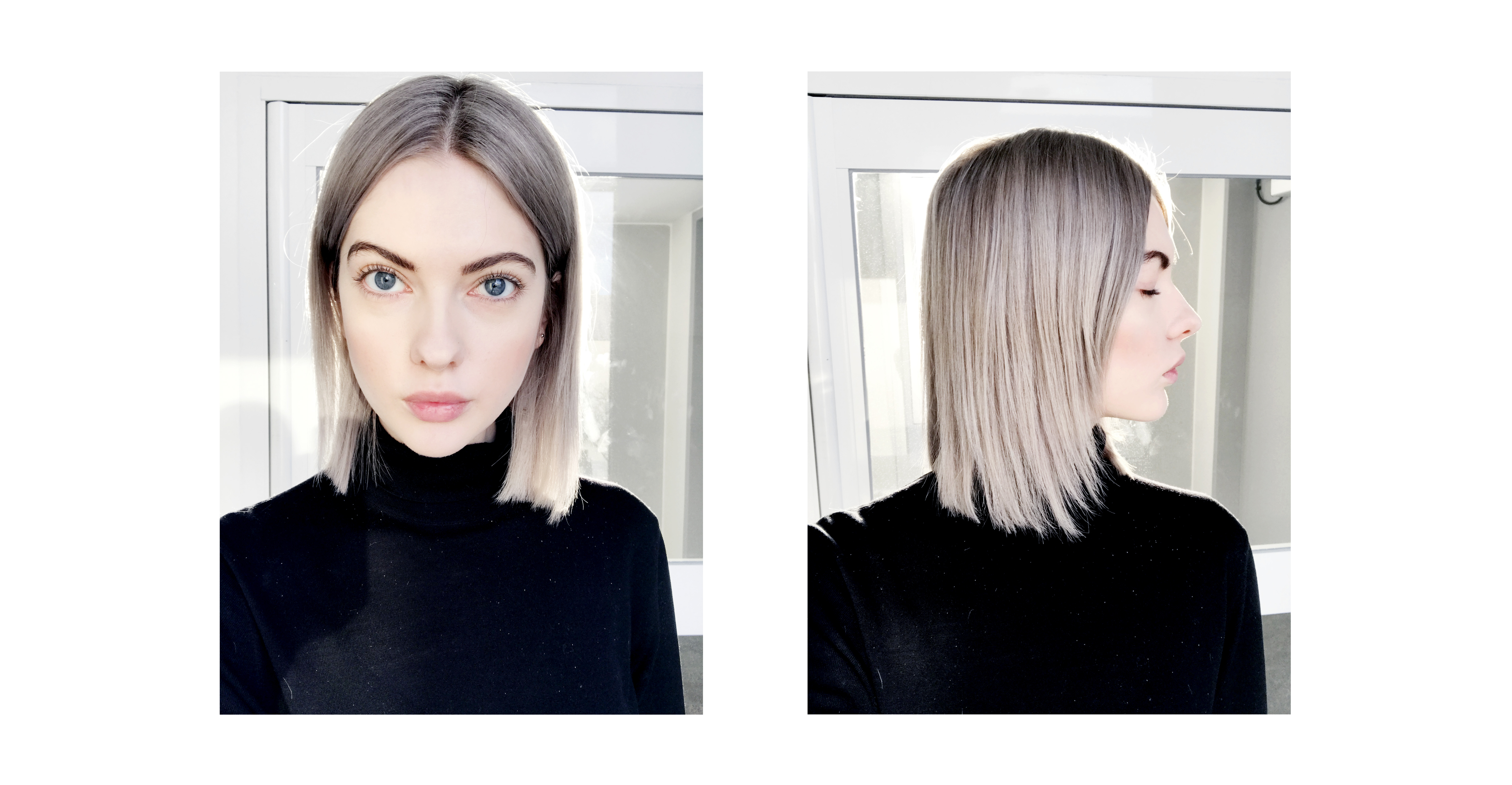 För ungefär ett år sedan började jag göra långa behandlingar med silverschampo, där jag applicerade schampot på hela håret och lät det sitta i flera, flera timmar. Ungefär för ett år sedan började jag också fråga mig själv varför i hela världen mitt hår var så slitet trots att jag kapat de torra längderna och sparat det fräscha. Obviously har jag inte lyckats lägga ihop två och två förrän för ett par månader sedan, då jag i princip slutade med silverschampo-behandlingarna. Inte helt oväntat så har mitt hår plötsligt fått en helt ny glans och kvalitet!
Men- hur håller man håret kallt utan silverschampo? Lösningen stavas Silverbalsam. Jag brukar låta detta från rapunzel få verka i några timmar eller över natten om jag har tid. Resultatet blir inte lika intensivt som med silverschampo, och det kan mörka ned håret en aaaning eftersom det funkar lite som en toning, men OJ vad lent och fint det blir.
Den lilla flaskan till höger är en jätterolig produkt. Det är som en liten silver-quickfix: det är helt enkelt kalla pigment man kan spraya på när håret känns för gult. Det påverkar inte hårets egentliga färg utan lägger sig utanpå, och sköljs ur i nästa tvätt (jag har dock inte upplevt att den fläckat av sig på vita lakan och kläder). Ballt va?
About a year ago I started to make long treatments with silver shampoo, where I applied the shampoo in my entire hair and left it there for a several hours. About a year ago I also started to ask myself why in the world my hair was so worn, although I just had cropped the lengths. Obviously I haven't been able to put two and two together until a few months ago, when I pretty much stopped doing my silver shampoo treatments. Not coincidentally, my hair suddenly has much better quality and a very nice shine.
But- how do you keep the blonde color cold without silver shampoo? The solution is Silver Conditioner. I usually leave this one from Rapunzel in for a few hours or overnight if I have time. The result is not as intense as with silver shampoo, and it can darken the hair a tiiiny bit because it works a bit like a toning rather than a permanent color, but oh how soft and shiny the hair becomes afterwards.
The small bottle on the right is a really fun product. It's like a small silver quickfix: it's simply a bottle of cool pigments you can spray on when your hair feels too yellow. It doesn't affect the hair color underneath, it's just a spray-on and it disappears again when you shower (I haven't experienced that it discolors my white sheets and clothes). Cool huh?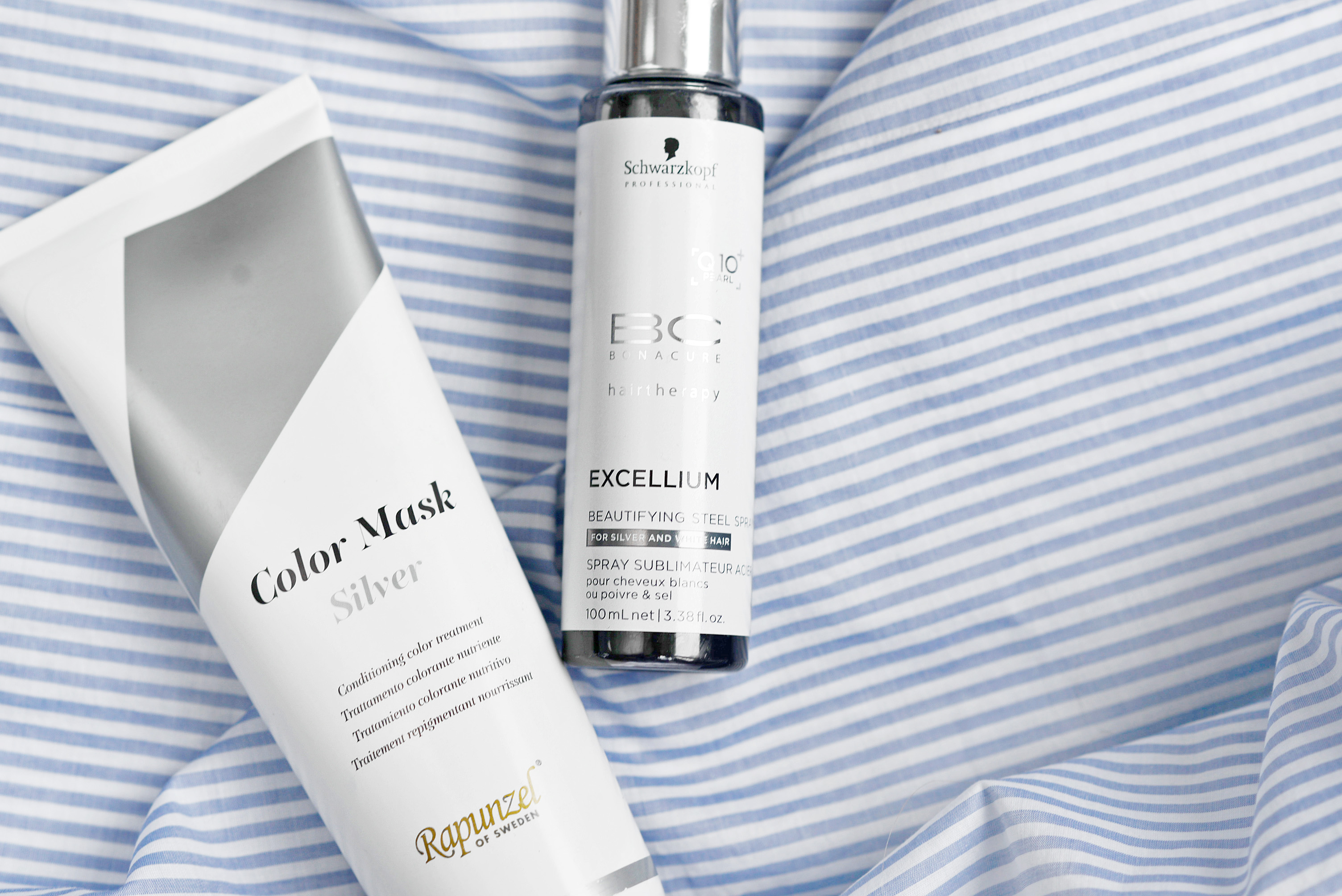 Båda finns att köpa hos Rapunzel till väldigt överkomliga priser. Tips!

You can get both of them at Rapunzel to very affordable prices (they're probably available at other places too but at leas that's where I got mine).