Låt oss titta på vad jag gjorde i Milano fredags!
Let's have a look at what I did in Milan last friday!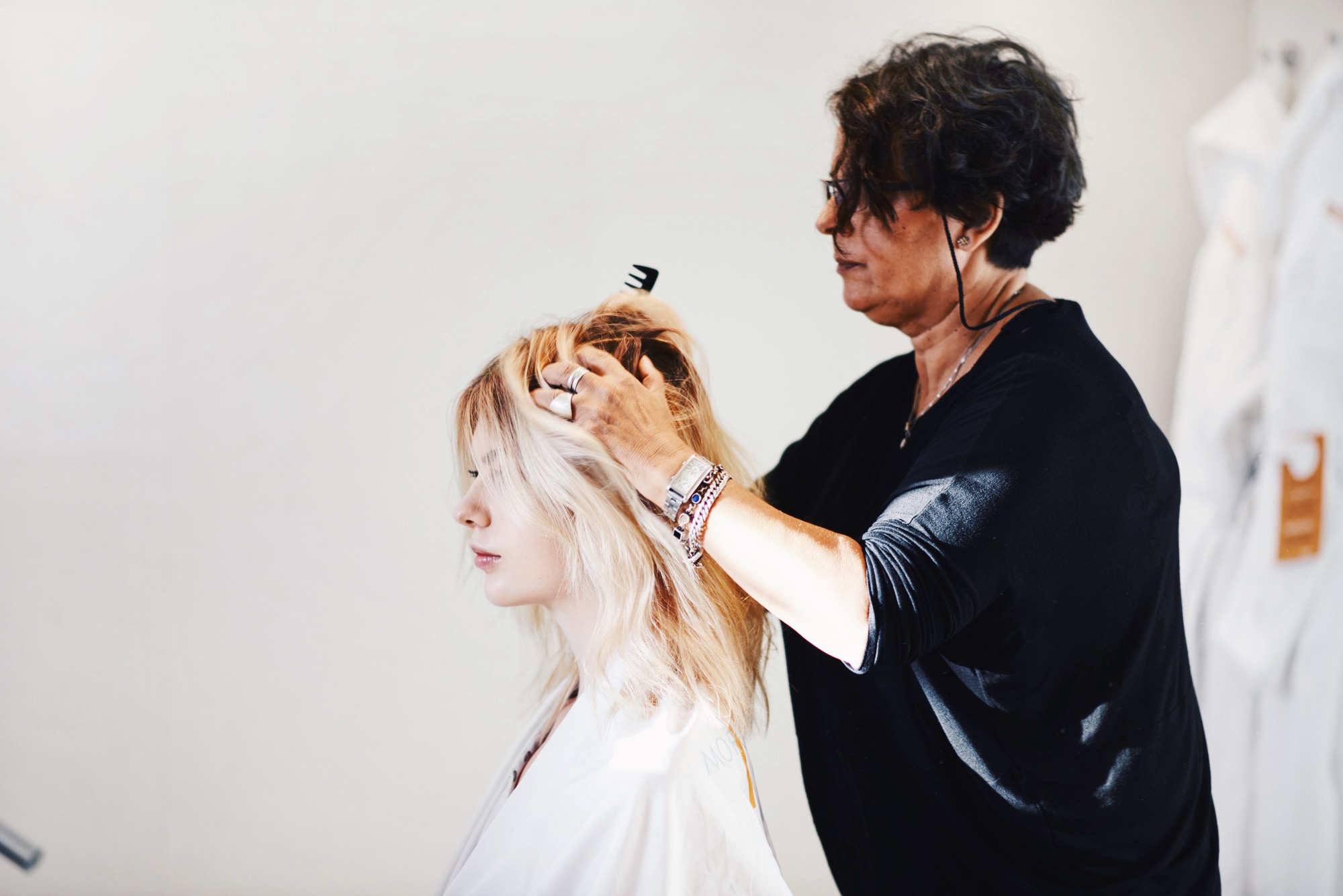 05.50 ringde väckarklockan, då drog jag sömndrucket på mig mina kläder och smög upp till sviten på våningen över för att få hår och make.
The alarm clock went off 05:50 am, then I rolled out of my bed and went up to the suite on the floor above to get hair and makeup.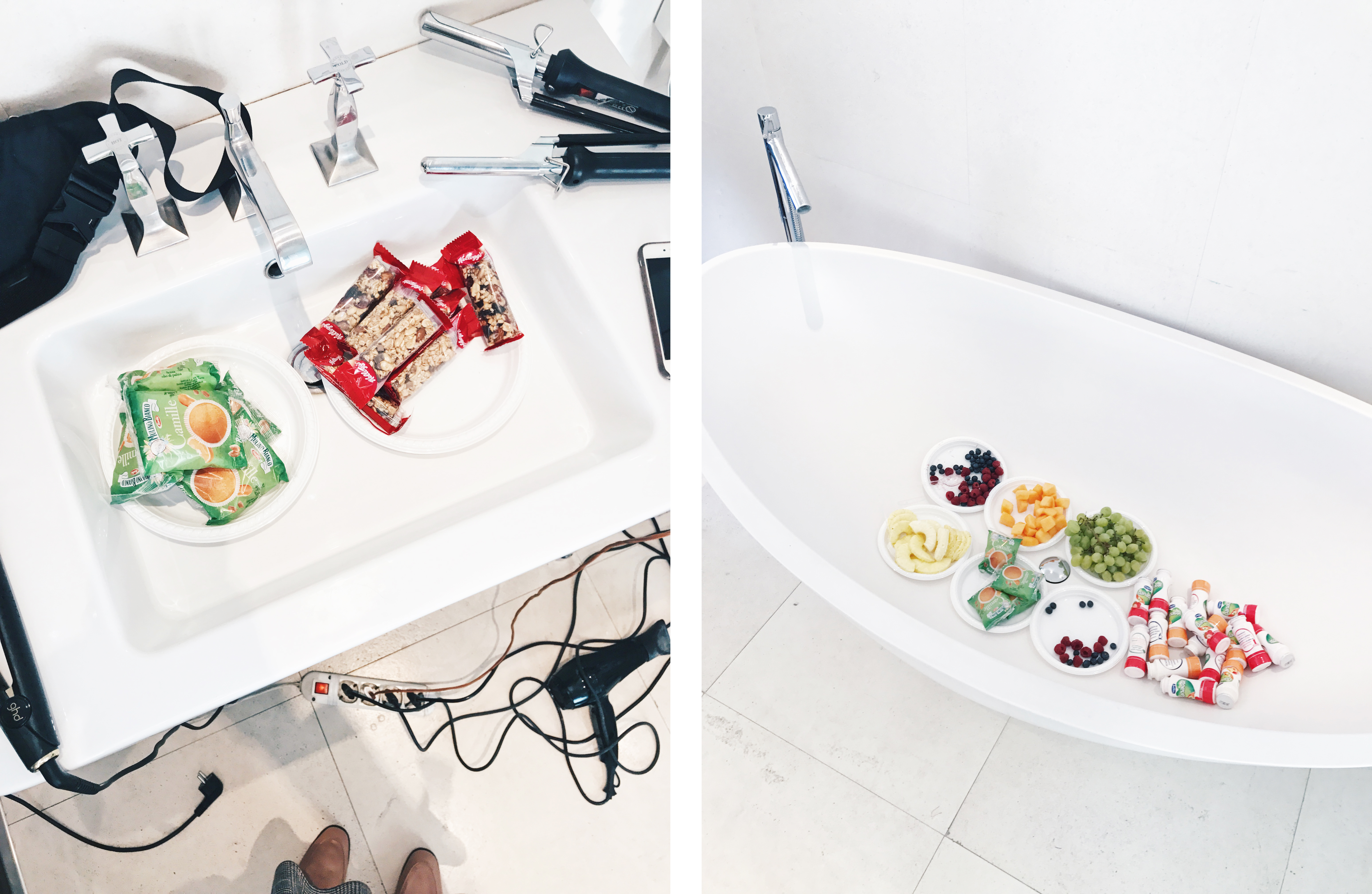 Någon gång vid halv sju serverades frukost i badkaret och handfatet.
Around half past six we got breakfast in the bathtub, haha.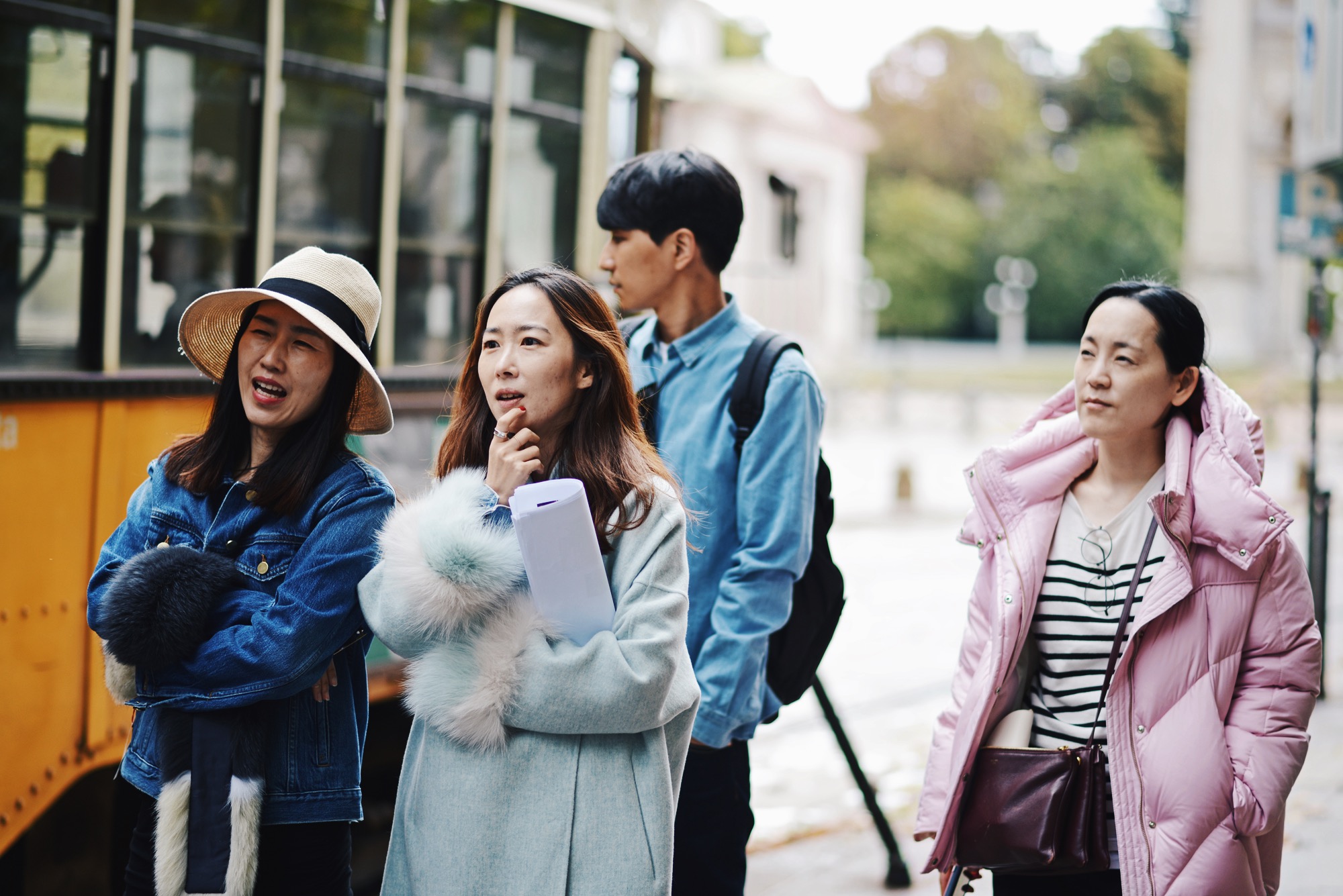 När stylingen var klar och några första bilder knäppta på hotellet åkte hela teamet ut för att fota vid dagens andra location;
When the styling was done and some first pictures were snapped in the hotel, the whole team went out to shoot at the second location of the day;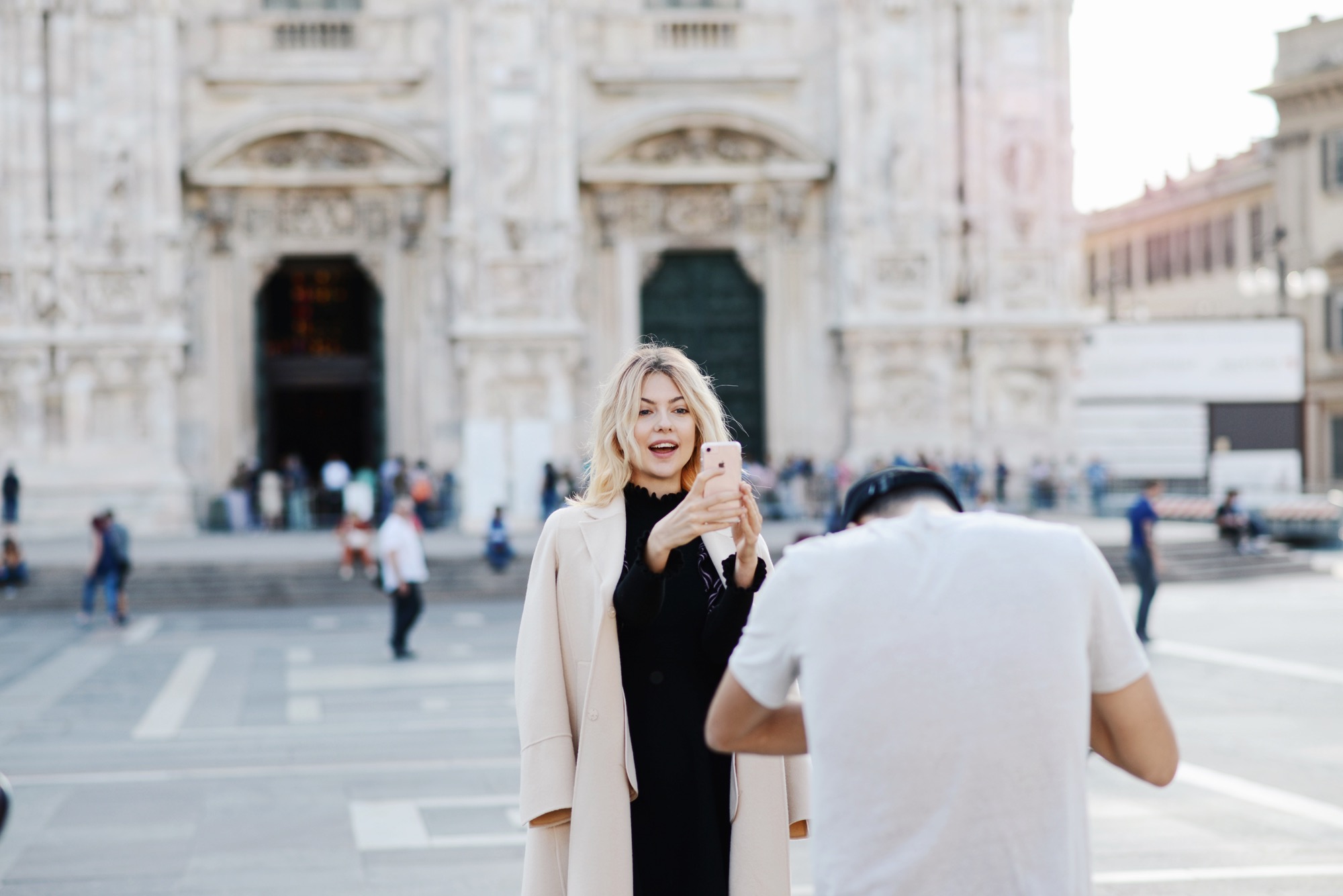 Duomo di Milano, närmare bestämt! Inte varje dag man blir uppmanad att "snapchatta" och "ta selfies" på jobbet, hehe.
Duomo di Milano, more specifically! It's not every day you get orders to "snapchat" and "take selfies" at work.
… vilket resulterade i riktigt klassiska turistbilder som den ovan.
… which resulted in really classic tourist pictures like the one above.
Teamet bestod av en grupp personer från märket Thyren samt projektledare som flugit in från Korea. Fotograferna och stylisterna var alla Milano-bor.
The team consisted of a group from the clothing brand, Thyren, and a project leader who had traveled all the way from Korea. The photographers and stylists were all Milan residents.
Den supertrevliga video-snubben Manuel lika så.

The super nice videographer Manuel too.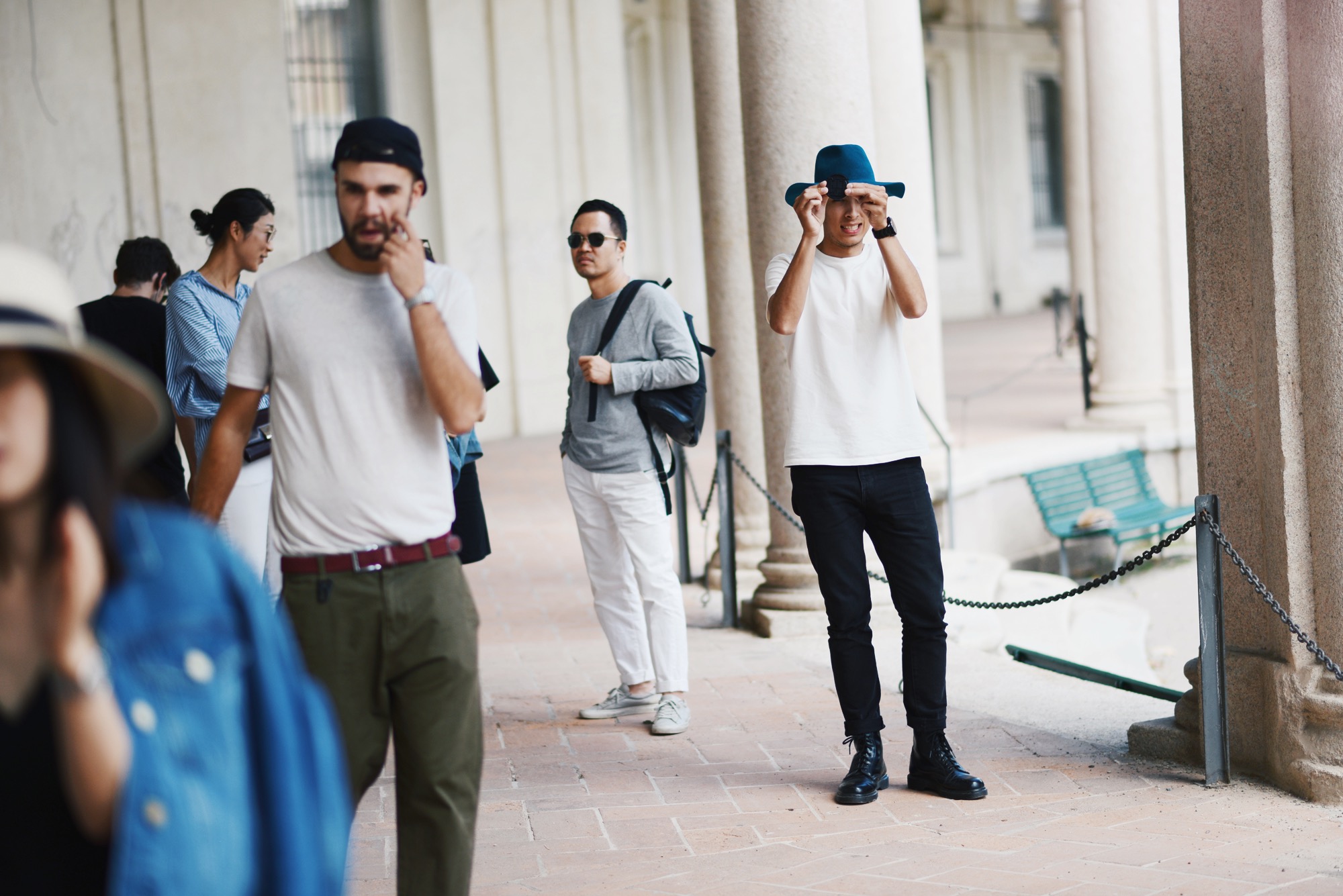 Just det! Sean hängde med också. Detta var första gången jag tog med honom på ett riktigt jobb. Det var lite kul att få visa hur det brukar gå till på mina jobb, även om han kände sig lite rastlös, hehe. Tur det fanns roliga hattar och andra accessoarer att underhålla sig med.
Oh, right! Sean came with us too. This was the first time I brought him on a real job like this. It was a little fun to show him how these shoots usually works, even if he felt a little restless from time to time, hehe. Luckily there was lots of fun hats and other accessories to entertain yourself with.
Sista bilderna tog vi i fina Navigli.

We shot the last pics in Navigli!
Resultatet kommer om några veckor, ska bli så kul att se! Har fler roliga BTS-bilder att ladda upp senare också, men har lovat att inte visa för mycket förrän kollektionen är ute på riktigt. Stay tuned!
The result will be in a few weeks, I can't wait to see it! I have more fun BTS pics to show you later too, but I have promised not to show too much of the collection until the launch. Stay tuned!
Nu ska vi iväg och hämta vår soffa som äntligen har producerats och levererats till Berlin. 100% pepp!!!

Now we're off to pick up the sofa that we ordered in the beginning of the summer, it's finally manufactured! I'm soo excited!