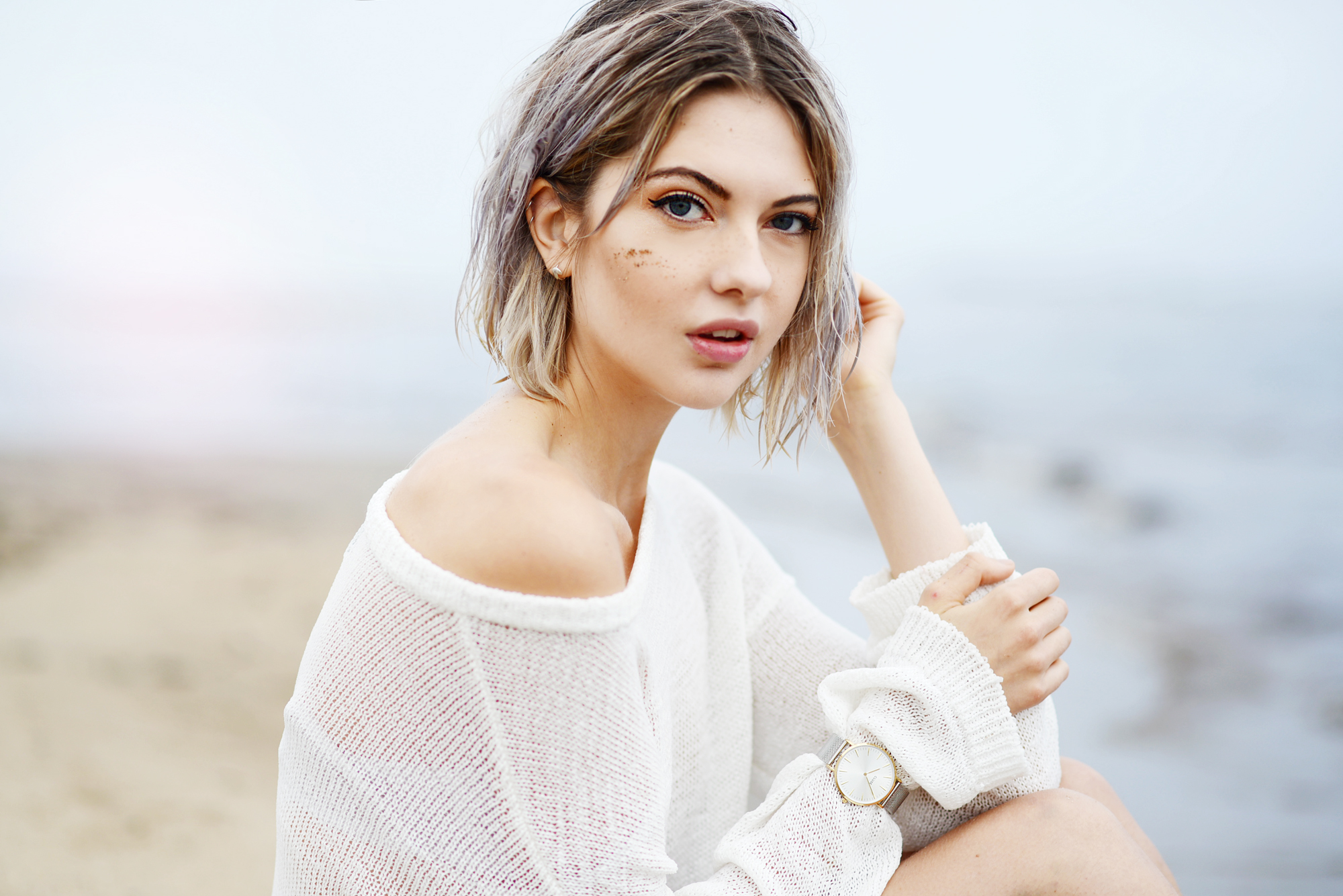 Dress- 5preview, Watch- CLUSE here
Glad söndag kompisar! Idag är officiellt den sista dagen i norr innan jag flyger över till Berlin för att delta i den galna fashionweek-karusellen. Att vara i den vackra naturen här på Örsten har verkligen varit den ultimata uppladdningen- bara att sitta på den folktomma stranden och titta på havet ger mig massor av energi.
Självklart har min fina CLUSE-klocka fått följa med mig till stugan, som den hängivna ambassadör jag är. Gillar verkligen mixen av silver och guld- det ger en lite lekfull stämning samtidigt som det gör att klockan funkar fint med både silver och guld-smycken. Nä, nu måste jag börja packa, flyget går i gryningen imorgon. Puss!

Happy sunday guys! Today is officially my last day in Sweden before I head off to Berlin to attend the crazy fashionweek rollercoaster. Being in the beautiful nature at Örsten has really been the best mental preparation for it, sitting at the empty beach just looking at the ocean gives me so much energy. There's a special calm here in the north of Sweden not found anywhere else in the world. The summer nights that never gets dark, the fog that's hovering over the lake early mornings and the smell of ocean, moss and fir trees. Throwing myself into the freezing ocean and then run barefoot with goosebumps all over my body straight into the warm sauna, picking strawberries in the garden even though they're still a little too green, covering legs and arms in anti mosquito roll on but still get bites everywhere. That's summer to me.
I am wearing my metal silver and gold watch from CLUSE, it's really one of my favorites in the new collection. Mixing gold and silver is a fun way of "breaking the rules" and still make a really wearable watch that goes with both gold an silver accents. I wear it all the time- even during my evening walks at the beach here at Örsten.
In friendly collaboration with CLUSE watches