Låt oss vrida tillbaka tiden två dygn:
Let's turn back time to two days ago: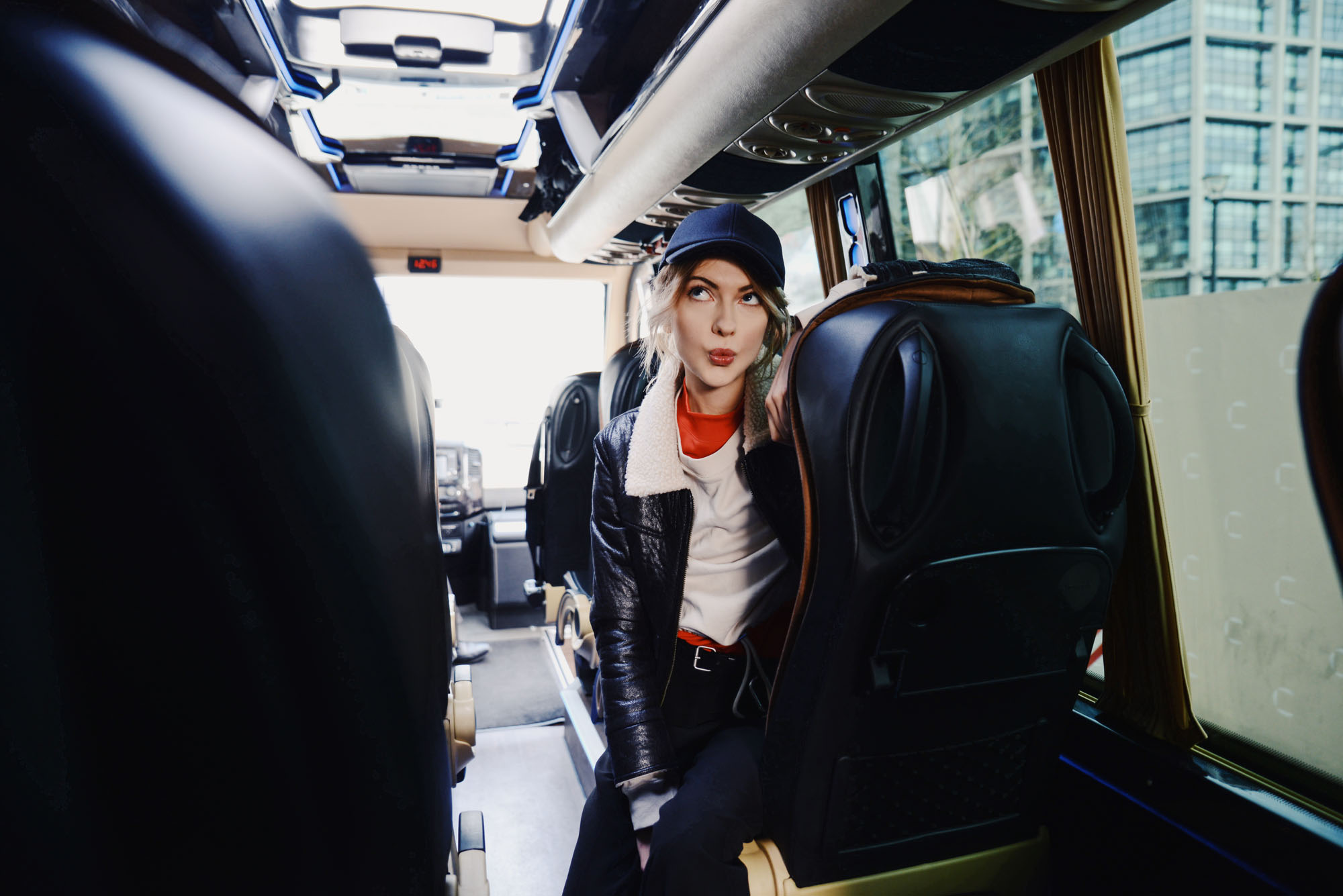 Vid den här tiden i torsdags befann vi oss i en lyrrig diamond drive minibus på väg ut ur stan, mot shönefeld…
… cuz pretty much exactly two days ago, we were sitting in a fancy Diamond Drive mini bus on our way out of town.
… men istället för att parkera vid flygplatsen släpptes vi av på Hurricane Factory som ligger runt hörnet. Jag var såhär PEPP när vi anlände!

We traveled to Shönefeldt, but instead of stopping at the airport, we got off at Hurricane Factory. I was this excited when we arrived!
Det är nämligen här fallskärmshoppare övar på sina hopp i vindtunneln på bilden ovan. Ni kanske minns att vi fick testa det i Stockholm i julas som en julklapp av mamma och pappa? Denna vindtunnel var ännu större och läskigare.
It's here that parachutists practice before jumping in the wind tunnel in the picture above. You may remember that we we got to try this in Stockholm as a Christmas present of mom and dad? This wind tunnel was even bigger and more scary.
Det var sminkmärket Benefit (ni vet de som jag lovordat för de bästa frans och bryn-produkterna, och som har brow bars på Sephora i Sverige och Tyskland) som bjudit in till denna upplevelse. Man måste ju älska företag som anstränger sig lite extra för att hitta på event som inte bara går ut på att mingla och dricka drinkar.
It was the make-up brand Benefit (you know the one I've praised for having the best lash- and brow products, and which have brow bars at Sephora in Sweden and Germany) who arranged this experience. Gotta love companies that puts a little extra effort in coming up with events that aren't just about mingling and drinking drinks.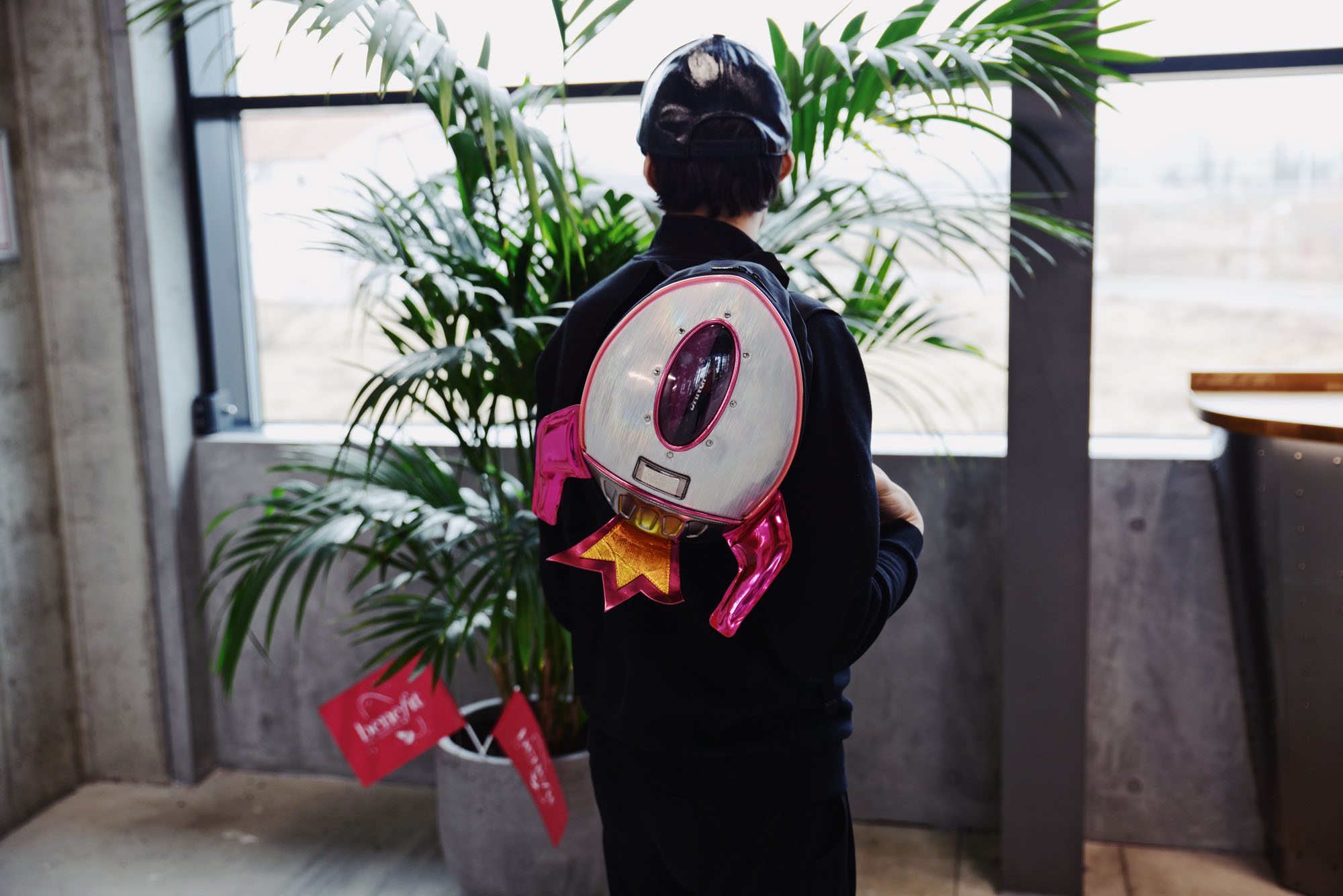 Ready for take-off?
READY!
Det är verkligen otroligt roligt att flyga i en vindtunnel. I början är det helt omöjligt att kontrollera sin kropp i luften, men efter några försök går det faktiskt att styra sin kurs. Om det inte vore så förbannat dyrt och svårtillgängligt skulle jag vilja göra detta varje vecka!
It's really incredible fun to fly in a wind tunnel. Initially it's completely impossible to control your body in the air, but after a few tries, it's actually possible to navigate a bit. If it wouldn't be so expensive and difficult to access, I would like to do this every week!
Jag som är höjdrädd fick såklart ordentliga adrenalinpåslag.
I'm scared of heights, so my body was completely fiiiillled with adrenaline.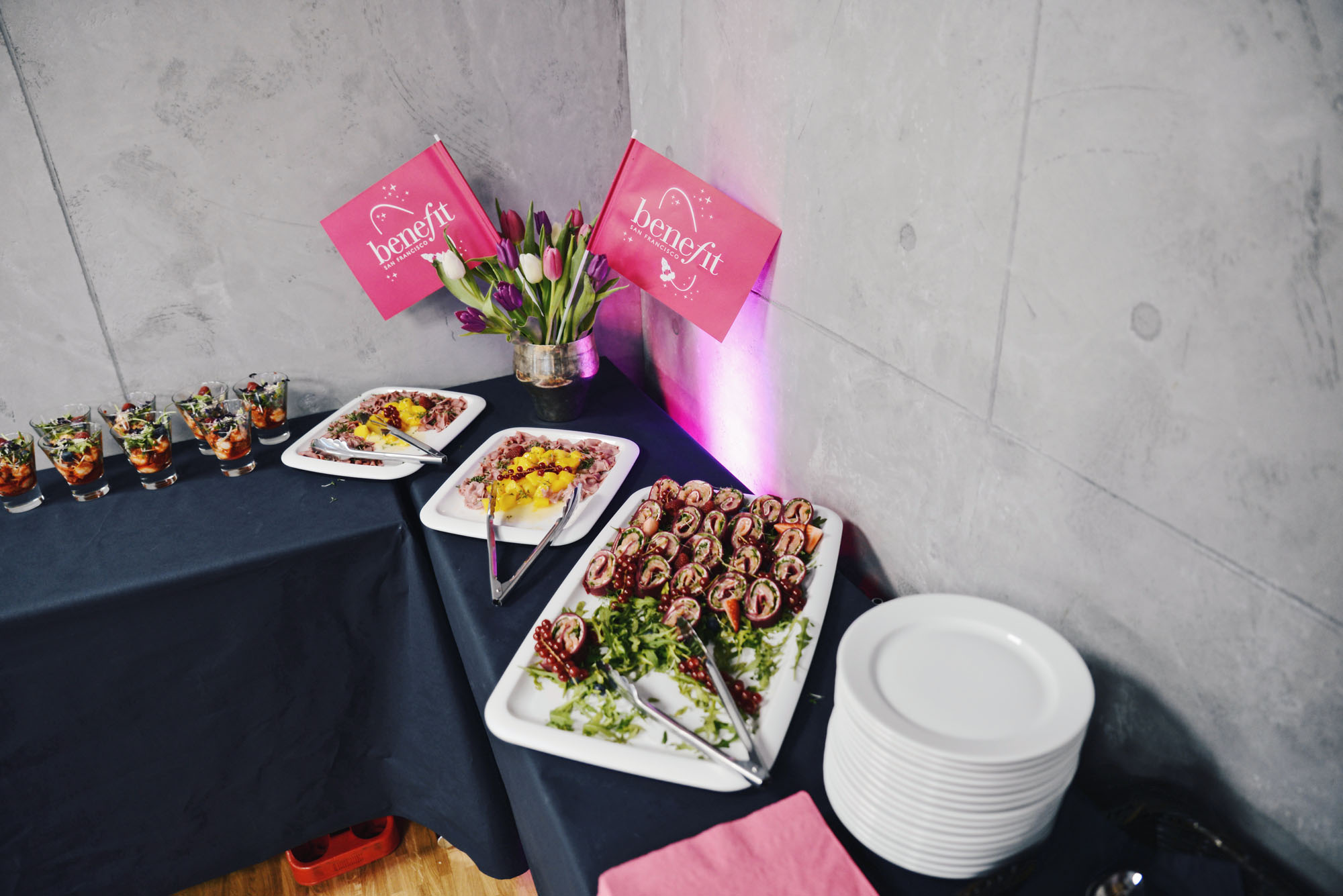 Även om vi inte ens spenderade tio minuter i luften totalt var kroppen riktigt utmattad efteråt. Jag använde små muskler i ryggen jag inte ens visste att jag hade. Därmed smakade maten vi fick efteråt extra underbart.
Even if we didn't even spend ten minutes in the air, our bodies were really exhausted afterwards. I used small muscles in my back I didn't even know I had. That made the food afterwards extra delicious.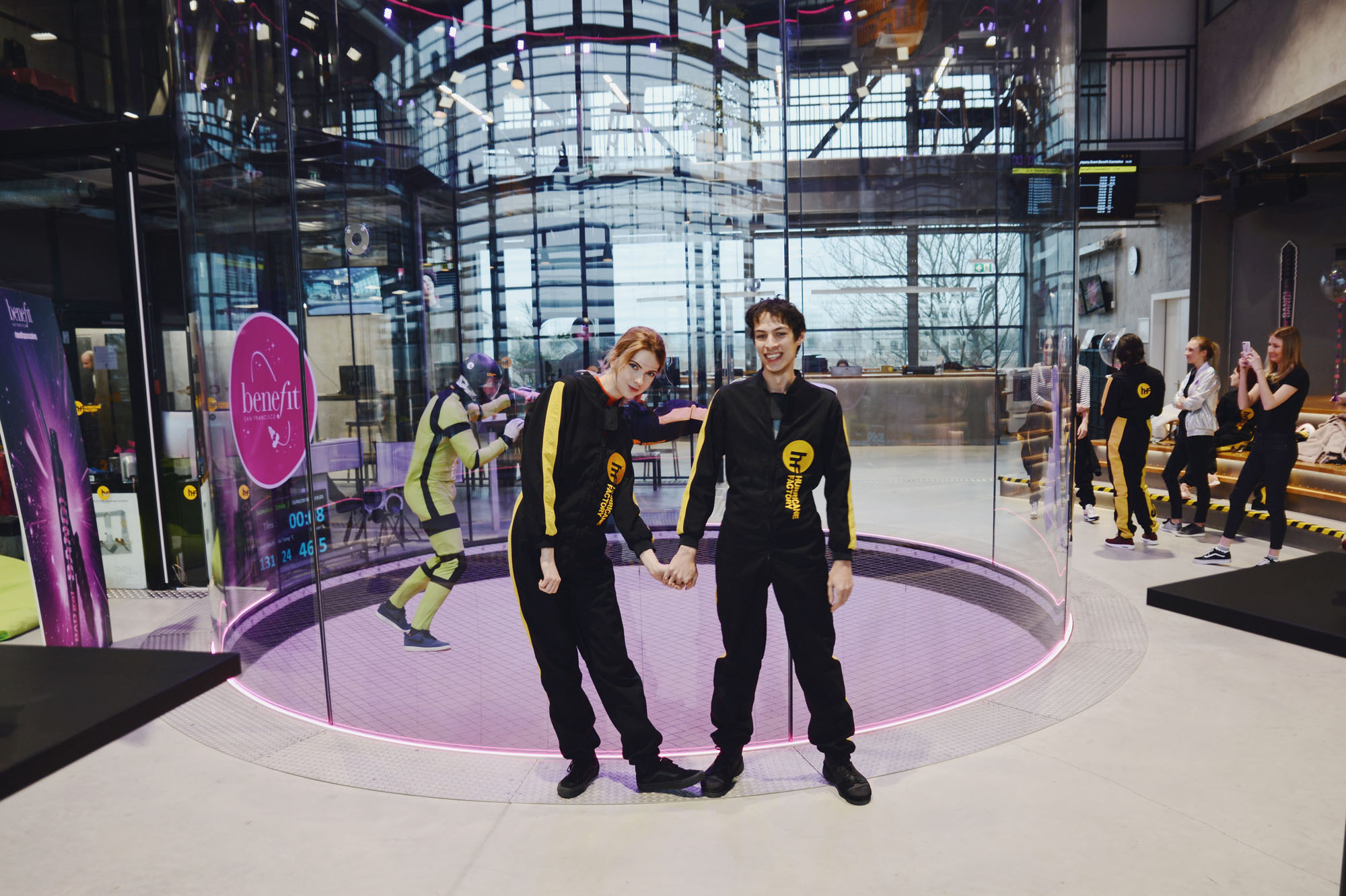 Tack Benefit för att ni tog med oss på detta äventyr <3
Thank you Benefit for inviting us to experience this adventure <3