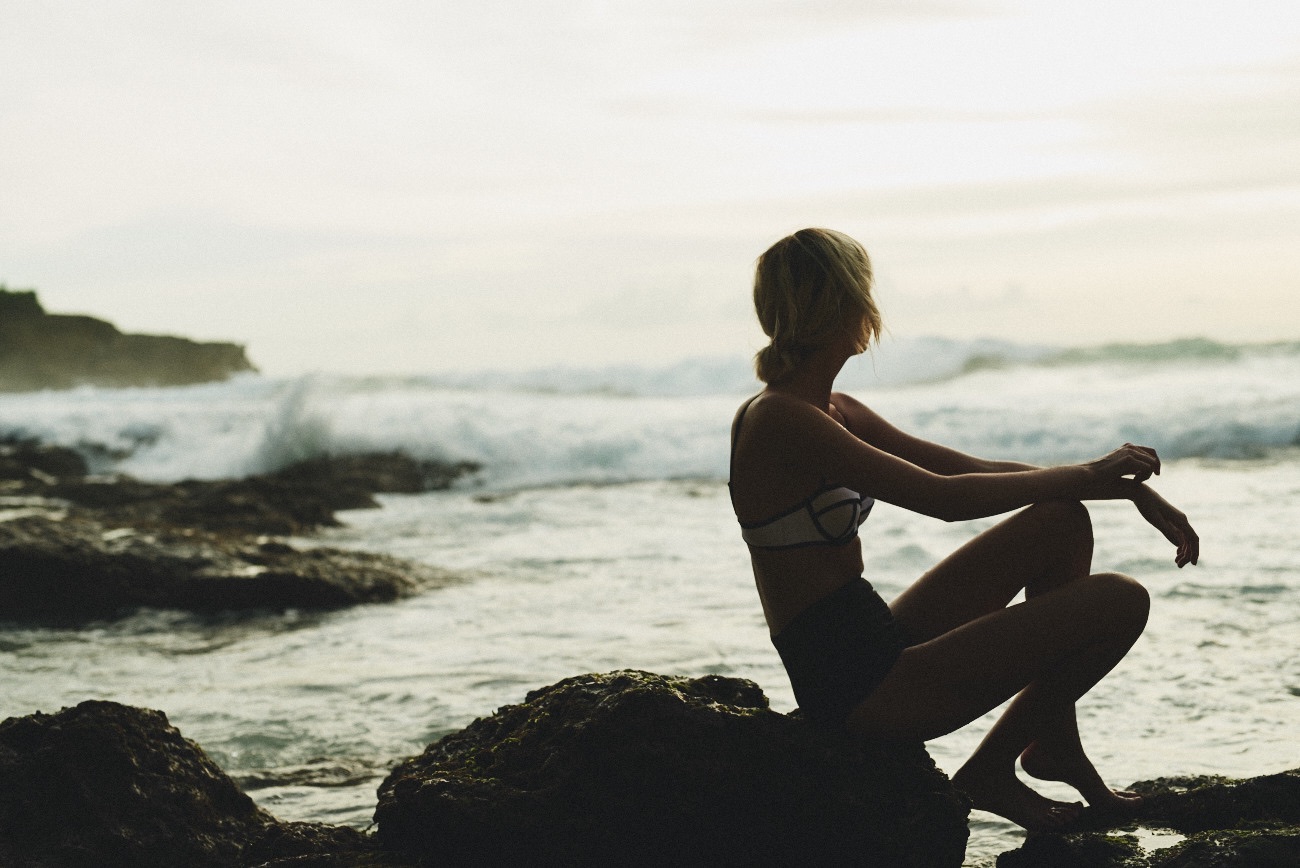 Att jag är introvert är det verkligen ingen fråga om. Kom igen, jag är tjejen som alltid sitter ensam på lunchrasten för att jag behöver lite space, gärna låser in mig på toan då och då på fester för att samla energi (snarare än att uträtta behov) och låter bli att svara i telefon när någon jag egentligen vill prata med ringer bara för att jag inte orkar med small-talk. Som åkte hem från skolan flertalet gånger i högstadiet bara på grund av social utmattning och som har stora problem att koncentrera sig om omgivningarna erbjuder några distraktioner. Som alltid går runt med enorma headphones för att slippa prata med människor.
För någon vecka sedan fick jag en bok av Sean, "Quiet: The Power of Introverts in a World That Can't Stop Talking". Jag har fullkomligen slukat den, läst lika girigt som jag gjorde med Harry Potter i mellanstadiet. Quiet rätar ut så många frågetecken.
Jag har aldrig riktigt kunnat placera mig själv i facket som den "blyga, osäkra, inåtvända" personen man först föreställer sig när man hör ordet "introvert". Hur kan jag vara så introvert när jag samtidigt inte har några problem med att tala inför folk, sällan kan låta bli att dela med mig av åsikter och diskutera dem, ofta tar ledar-rollen i grupparbeten och älskar att umgås med mina vänner?
Detta är, tro det eller ej, vanliga drag hos introverta. Det handlar inte om att vara blyg eller gapig egentligen, utan var man hämtar sin energi och känner sig mest bekväm. Visste ni att introverta har en större chans att trivas och spendera mycket tid på sociala medier och tenderar att dras till yrken som antingen kretsar kring artistiska uttryck eller teknik? *träffad*
Den passage i boken som påverkade mig mest var att ny forskning visar att andelen introverta är större än man tidigare trott- upp emot 50%. Det känns verkligen som en enorm lättnad men samtidigt gör det mig ledsen.
Jag menar, hur många gånger har jag inte känt mig som en excentriker när jag funnit mig själv sittandes på pallen i provrummet i någon överbefolkad butik eller på toalocket på någon fest med blicken i väggen bara för att hämta andan? Det är så otroligt skönt att veta att jag förmodligen inte är ensam om detta. Samtidigt gör det så ont i hjärtat att veta att upp emot hälften av alla människor antagligen känner likadant, att flera personer i skolan helst också skulle vilja ta sin lunchlåda till ett litet grupprum för att äta i tystnad men istället (medvetet eller undermedvetet) trycker undan sina introverta drag. Att många precis som jag i hela sina liv skämts över att de inte orkat lika mycket som alla andra, har känt sig otillräckliga om de inte ansträngt sig till det yttersta för att vara utåtriktade och sedan behövt gå hem och kompensera alltsammans med x antal timmar i ensamhet. Detta på grund av att samhället är anpassat efter extroverter snarare än introverta.
Statistiken säger att nästan hälften av er där ute, som sitter vid era datorskärmar och läser detta, bör kunna känna igen er åtminstone lite i vad jag berättat ovan. Kan ni inte lova mig att, om ni inte läser boken, i alla fall se Susan Canes fenomenala TED-talk? Att vara introvert eller extrovert är inget svart eller vitt, det är en skala där vi alla ligger någonstans emellan ytterligheterna. Oavsett var man ligger på skalan tror jag att det kan vara extremt nyttigt att undersöka detta, för att få en större förståelse för sig själv och andra. Är det någonting vi behöver just nu så är det mer förståelse för varandra. Klicka HÄR för at titta. Kram.

I'm an introvert, there's no question about that.
Come on, I'm the girl who always sits alone at lunch break because I need a little space, often just lock myself in the restroom at parties to collect energy (rather than actually using the toilet) and avoid answering the phone when someone I really want to talk to calls me only because I can't stand the small-talk. Who went home from school several times in high school just because of social exhaustion and have big problems to concentrate if the surroundings offers distractions. Who always walks around in big headphones just to not have to talk to people.
About a week ago, Sean gave me the book "Quiet: The Power of Introverts in a World That Can not Stop Talking". I have fullkomligen devoured it, read as eagerly as I did with Harry Potter in the school. Quiet straightens out as many question marks.
I've never really been able to place myself in the tray as the "timid, insecure, introverted" person first imagine when you hear the word "introvert". How can I be so introverted when I at the same time have no problems with speaking in front of a crowd, often can't resist sharing my opinions and discuss them, often takes a leadership role in group assignments and loves to hang out with my friends?
This is, believe it or not, common characteristics of introverts. It's not about being shy or out-going, really, but where to collect energy and feel most comfortable. Did you know that introverts have a greater chance of enjoying and spending a lot of time on social media and tend to gravitate to professions that either revolves around artistic expression or technology? *relate*
The passage in the book that influenced me most was that new research shows that the percentage of introverts is greater than we previously thought- it's up to 50%. It really feels like a huge relief, but at the same time it makes me sad.
I mean, how many times haven't I felt like a crazy person finding myself sitting on the stool in the changing room in a crowded shop or the toilet lid at a party staring at the wall just to catch my breath? It is so great to know that I'm probably not alone in this. At the same time, my heart hurts realizing the fact that up to half of all people probably feel the same way. That other people in the school time also would like to take their lunch boxes to a small private room to eat in silence, but instead (consciously or subconsciously) ignore their introverted personalities. That many like me all their lives have been ashamed about not talking as much as everyone else, have felt inadequate if not pushing themselves to the limit to be extroverted and then had to go home and compensate it all with x number of hours of loneliness. This is because the community is adapted for extroverts rather than introverts.
Statistics say that almost half of you out there, sitting at your computer screens reading this, are able to recognize yourselves at least a little bit in what I told you above. Could you promise me that, if you do not read the book, you devote 20 minutes to watch Susan Canes phenomenal TED talk? Being an introvert or extrovert is not black or white, it is a scale where we all lie somewhere between the extremes. No matter where you are on the scale, I think it's extremely useful to investigate this, to get a greater understanding of yourself and others. If there's something we need in this society its more understanding for each other. Click HERE to watch. Hugs.