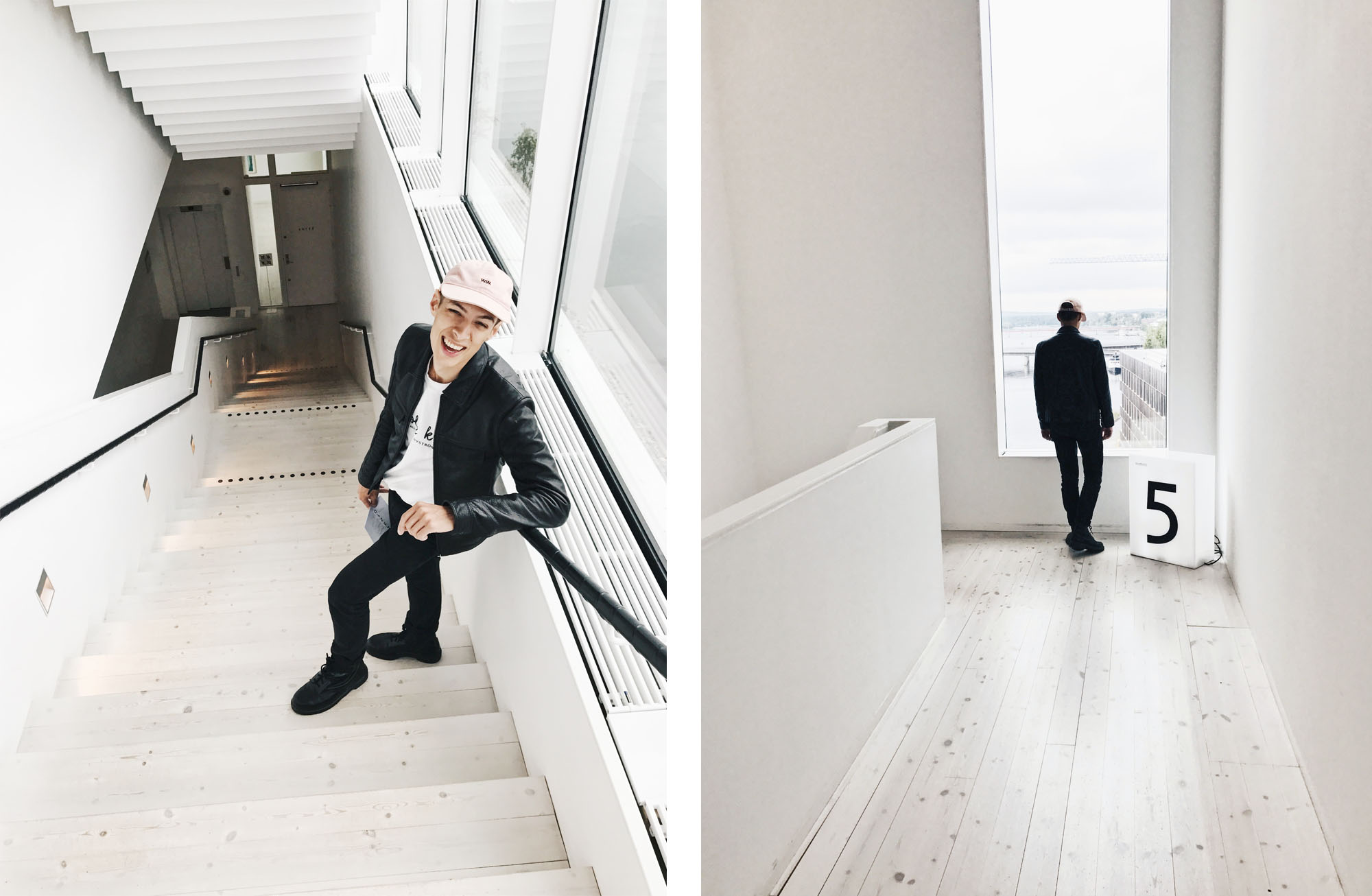 Natten till den första augusti 2017 kunde jag inte somna, jag låg och vred mig inpå småtimmarna med fjärilar i magen och virvlande tankar i huvudet. När gryningen kom tog Sean och jag våra väskor och satte oss på planet till Umeå- där jag för första gången skulle få sammanföra min soulmate med mina föräldrar, syster, äldsta vänner och barndomshem.
The night before August 1, 2017, I just couldn't fall asleep. I laid there, tangled in the sheets until early morning hours with butterflies in my stomach and swirling thoughts in my head. When dawn came, Sean and I took our bags and got on the plane to Umeå- where I for the first time got to bring together my soul mate with my parents, sister, oldest friends and childhood home.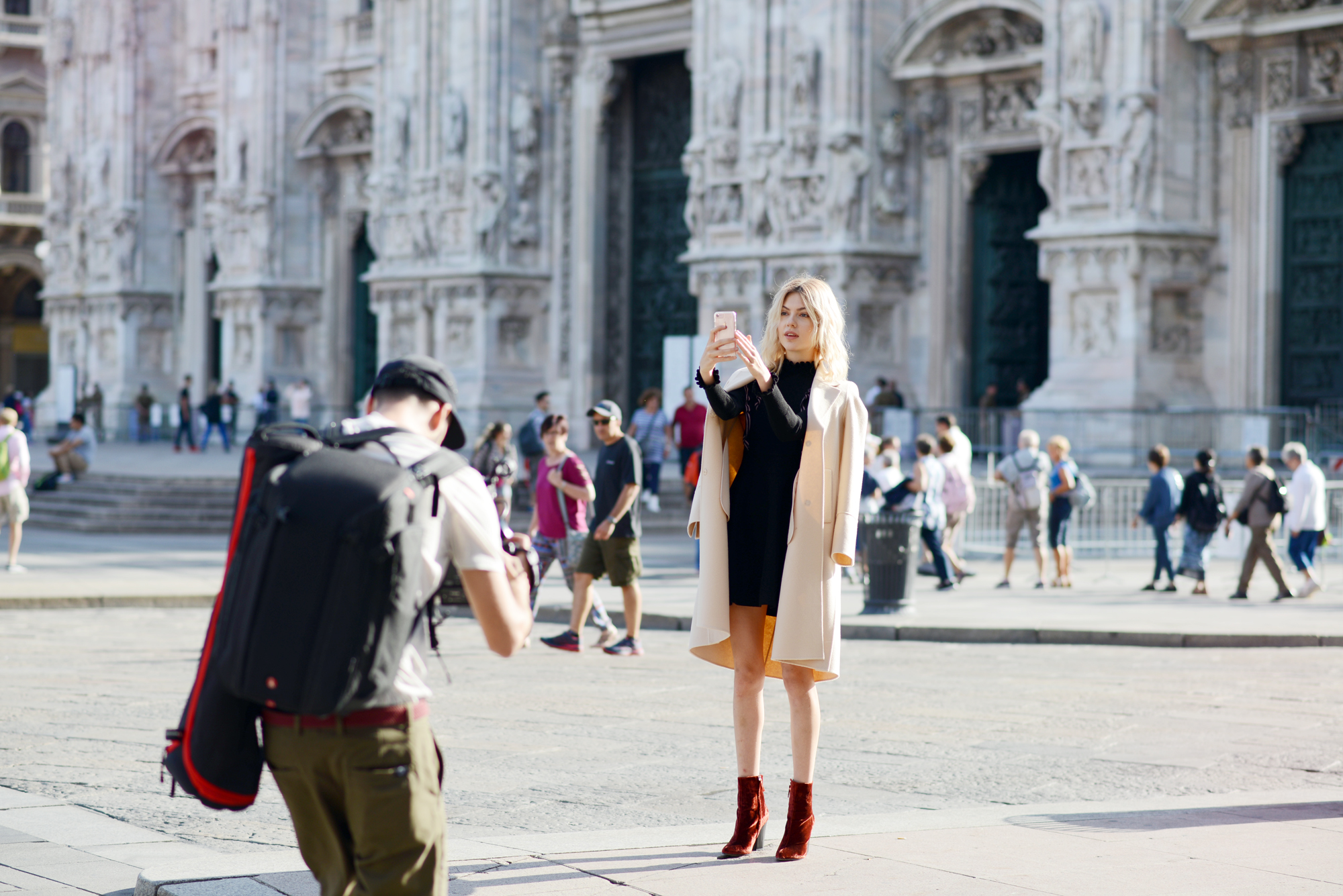 Efter en vecka var vi tvungna att resa vidare- denna gången till Milano där jag skulle plåtas för det koreanska märket Thyren. Vi jobbade hårt och åt massor av otrolig italiensk mat.
We stayed in Umeå a week, until we had to leave for Milan where I had a shoot with the Korean brand Thyren. We worked hard and ate lots of incredible Italian food.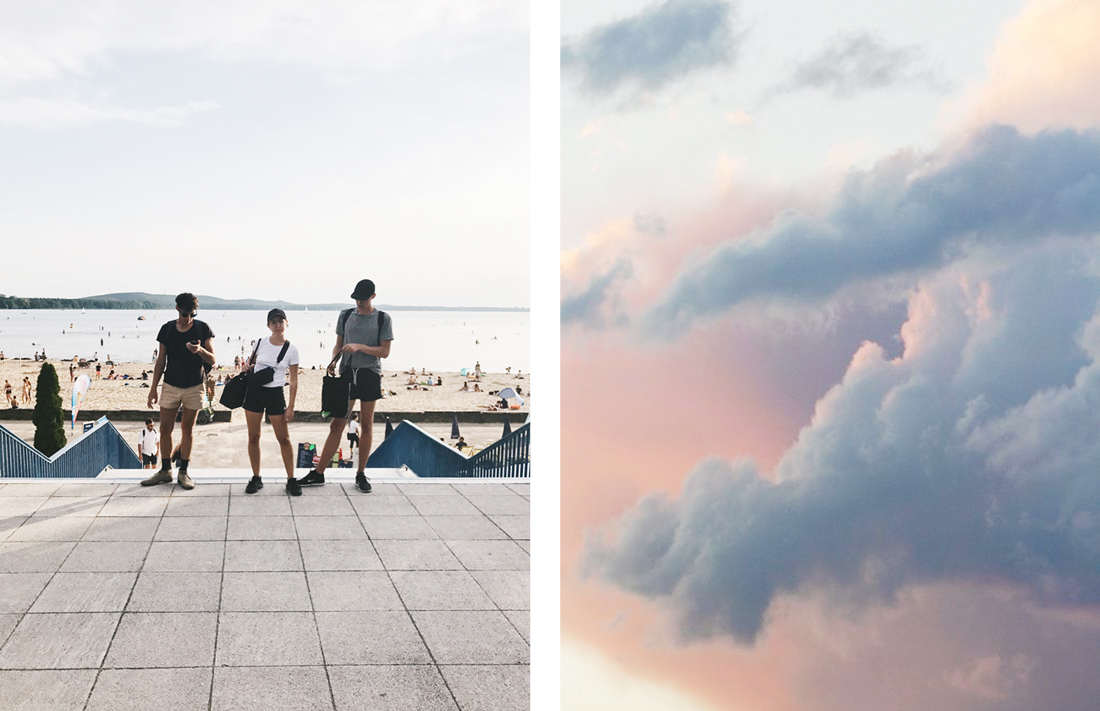 Sedan landade vi i Berlin igen, efter en månads sommar-turné. Hemma väntade Siri, Waldemar och Björk som alla var på besök  under några tropiskt varma sommardagar.
Then we landed in Berlin again after a month's summer tour. At home we were welcomed by Siri, Waldemar and Björk who all were visiting Berlin then.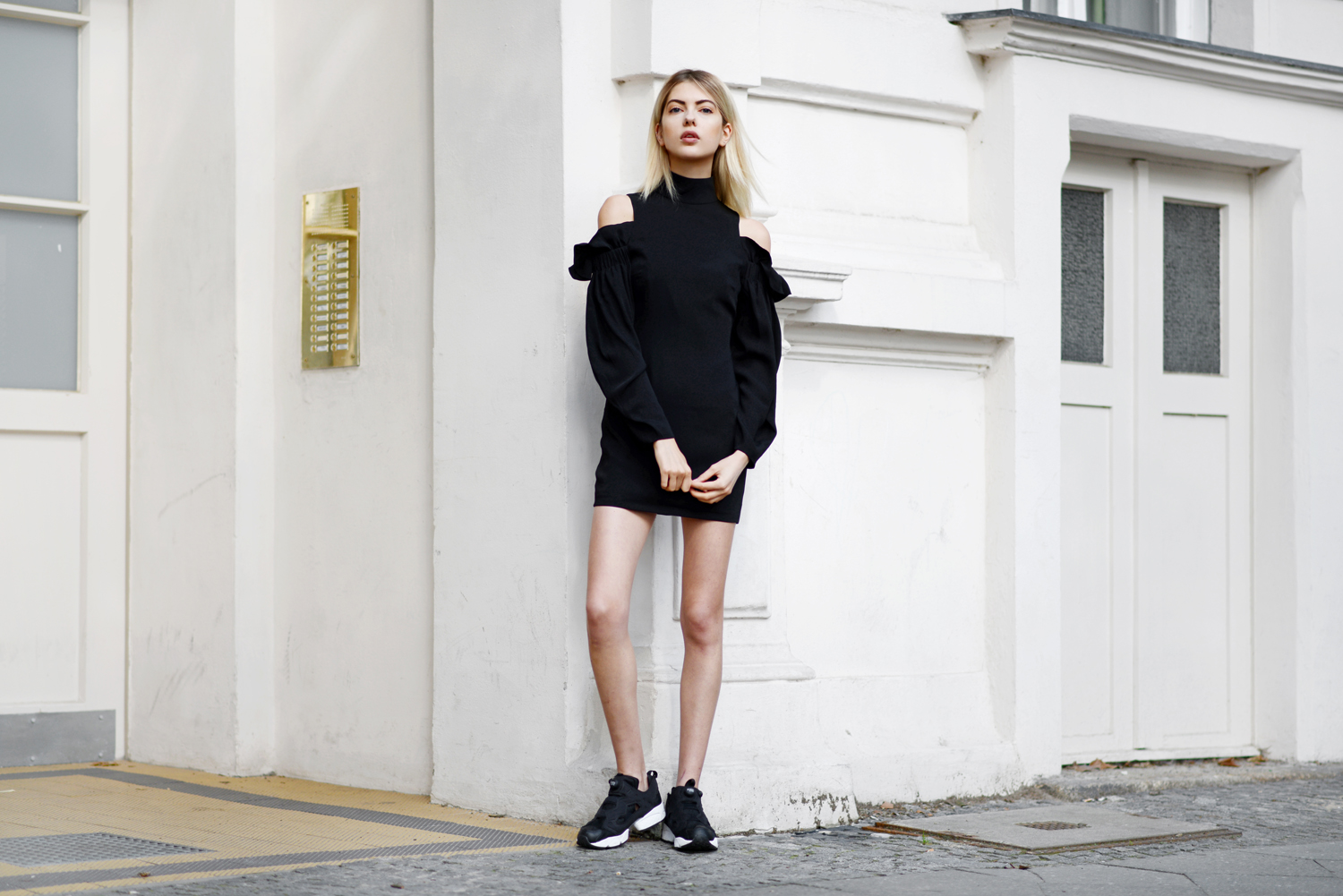 Augusti blev september.
Plötsligt fick Sean ett uppdrag och blev tvungen att åka till Slovenien för att producera musik till en teaterföreställning. Eftersom detta var första gången vi var ifrån varandra mer än ett dygn sedan vi flyttade ihop kom ensamheten som en chock för mig, haha. Jag spenderade massor av tid på skype med mina bästisar, familjemedlemmar och Sean.
Suddenly Sean got a work assignment and had to go to Slovenia to produce music for a theater performance. This was the first time we were apart more than a day since we moved together, so the loneliness came as a shock to me, haha. I spent a lot of time on skype with my best friends, family members and Sean.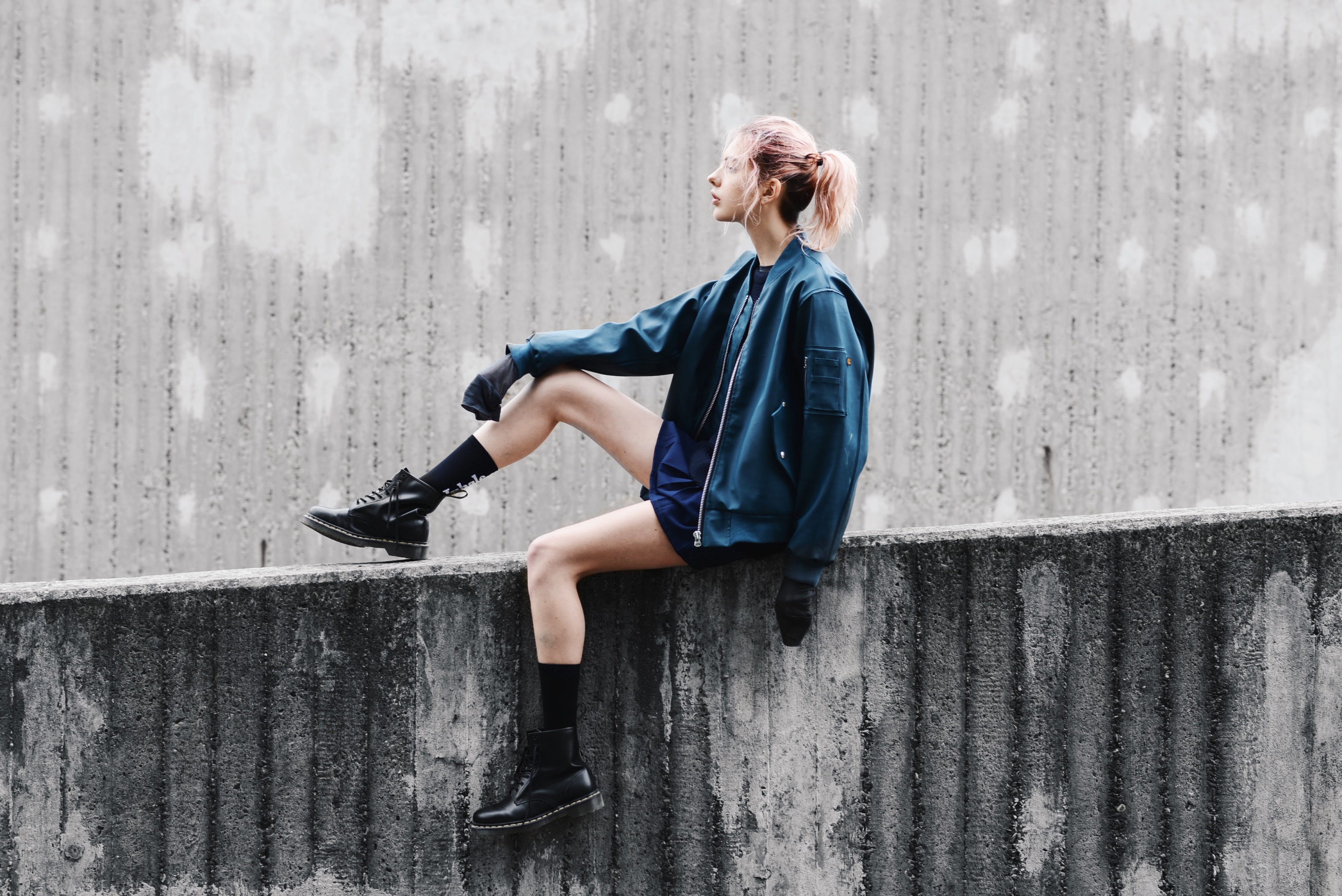 Vår kampanj med Stutterheim släpptes och syntes på planscher I Berlin.
Our campaign with Stutterheim was released and appeared on posters in Berlin.
Bread and Butter-mässan var kanske 2017's stressigaste dagar- men jag överlevde och lärde mig mycket om stresshantering och proffessionalitet på kuppen.
The Bread and Butter Fair was most likely the most stressful days of 2017 – but I survived and learned a lot about stress management and professionalism.
Jag reste till GBG för att plåtas för femmanhuset och passade på att kramas med Krille, Gnusse och andra favoritpersoner.
I traveled to GBG for a shoot with femmanhuset and got to reunite with Krille, Gnusse and other favorite people over there.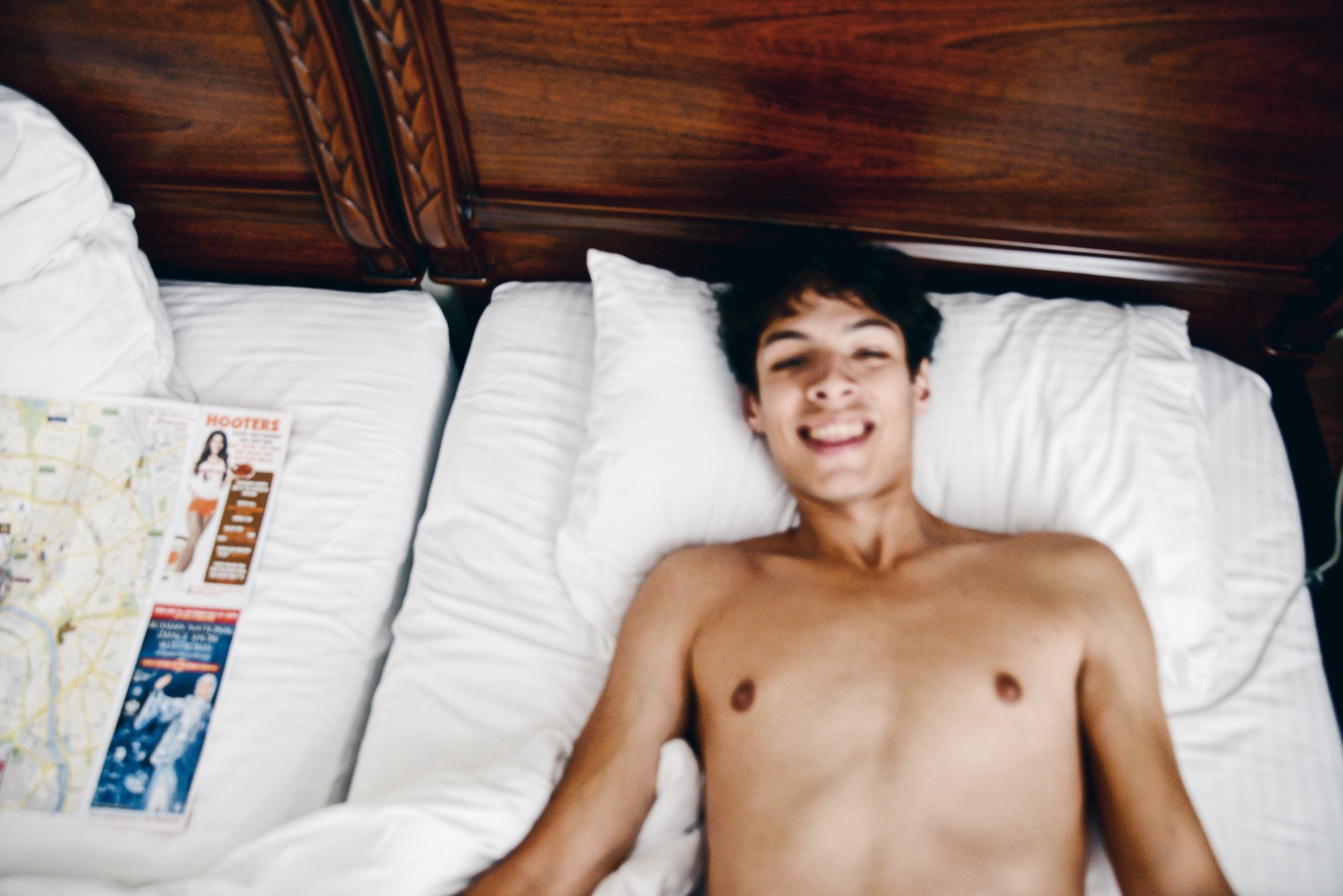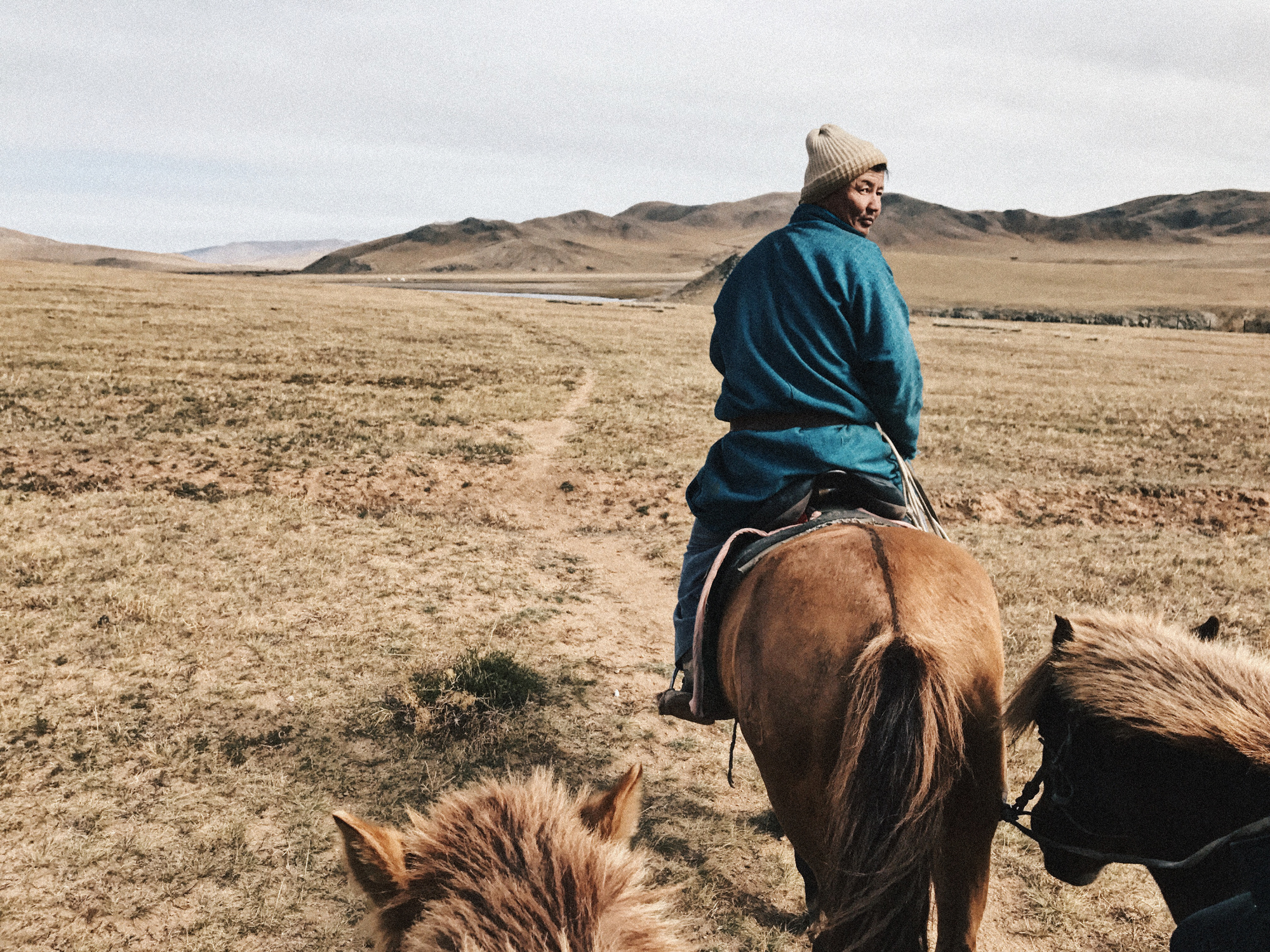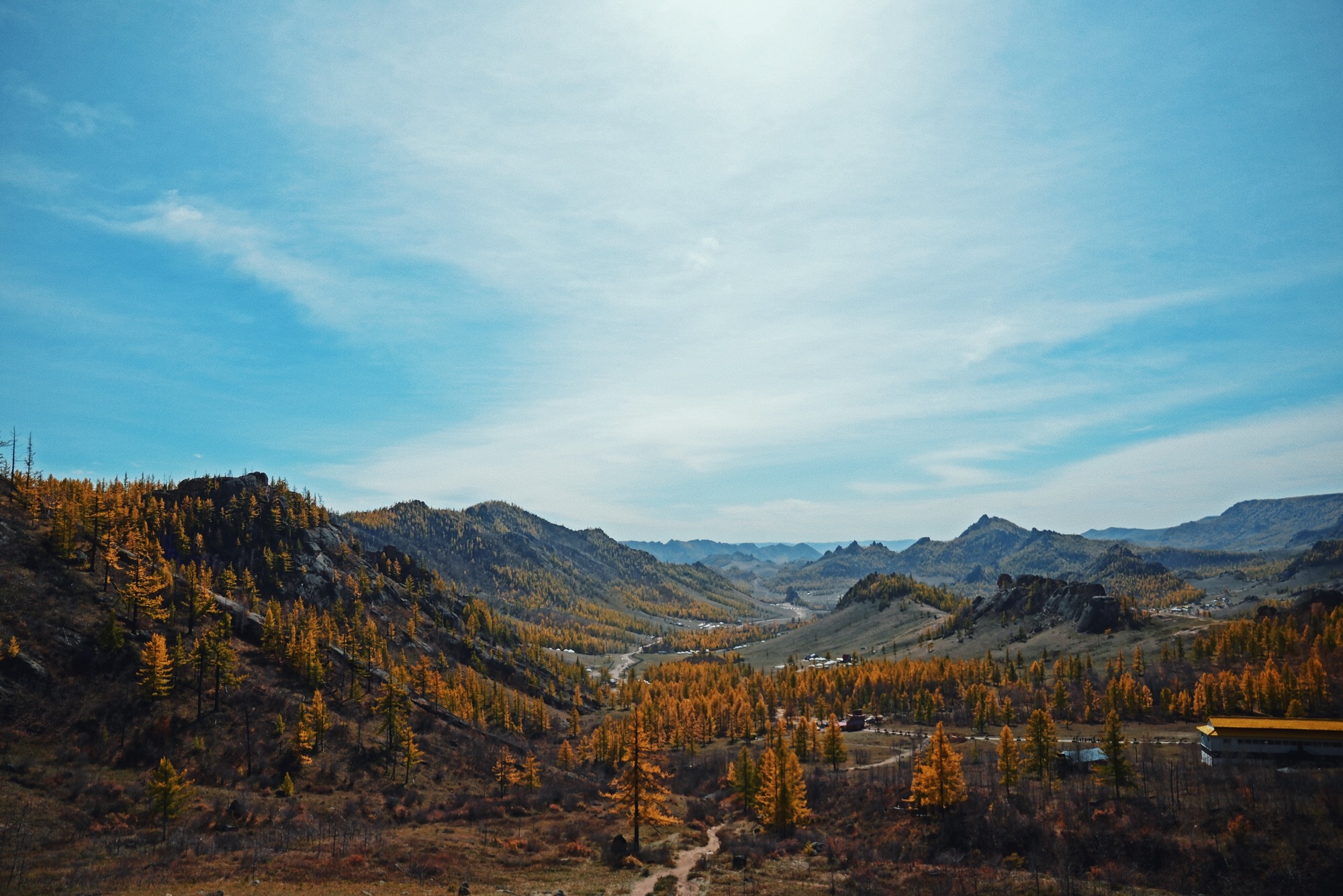 Sedan gjorde vi något jag velat göra i flera flera år- reste med den transsibiriska järnvägen. Men den resan vet ni ju ALLT om vid det här laget, inte sant?
Then we did something I wanted to do for several years, traveled with the trans-Siberian railroad. But you already know all about that trip now, don't you?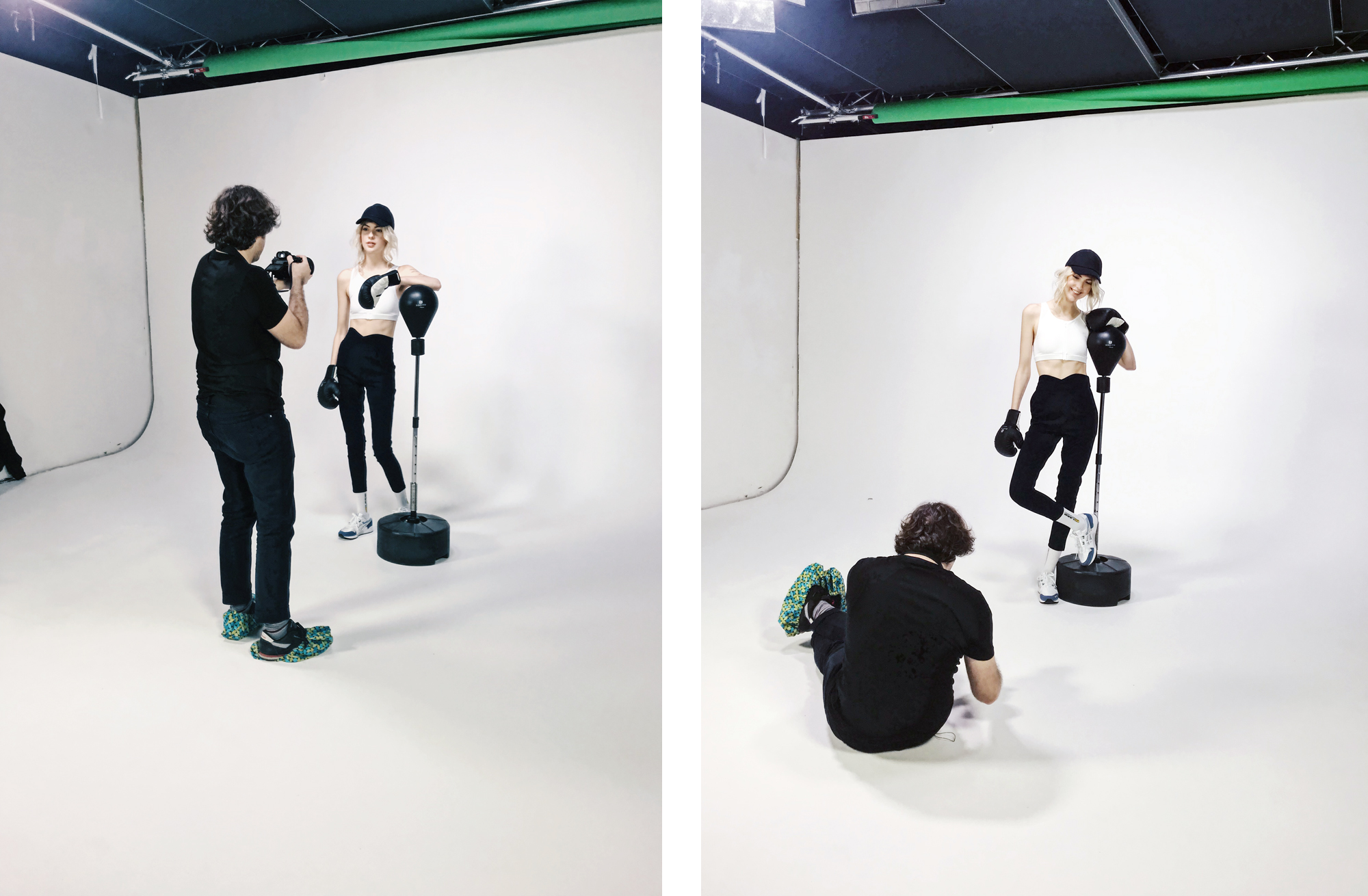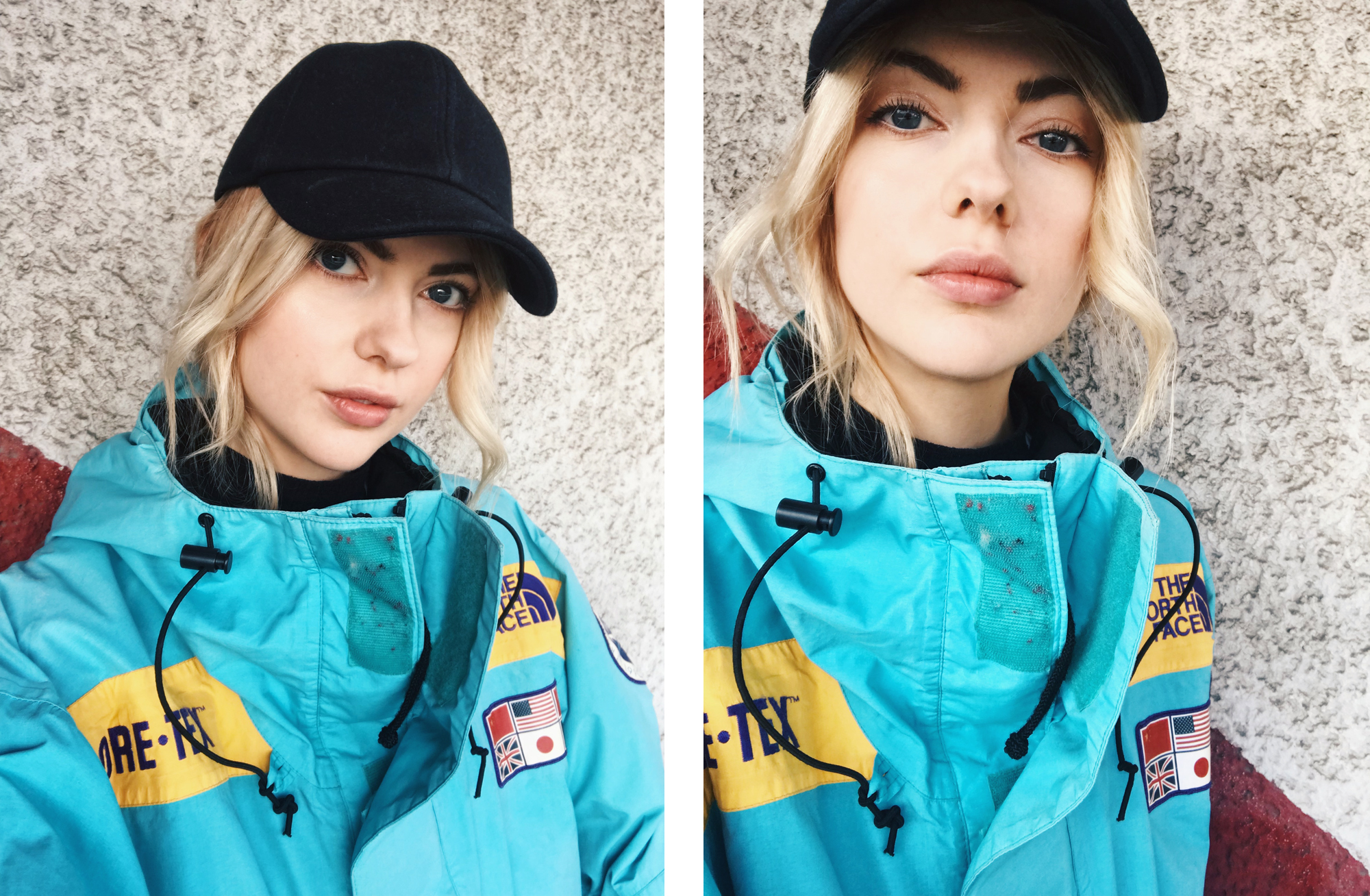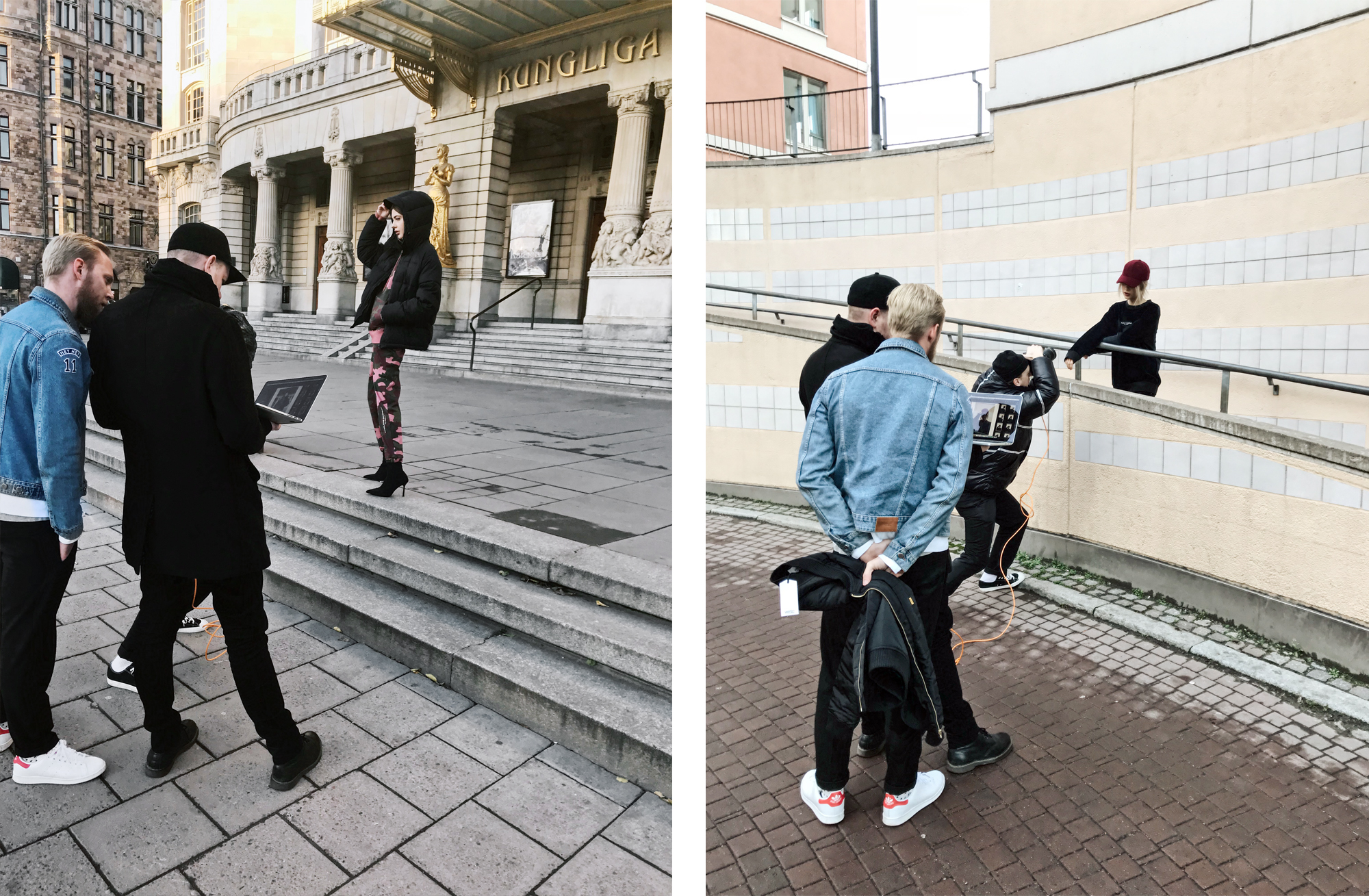 När vi kom hem efter en månads resande slungades jag rätt in i jobb-karusellen utan mercy. Plåtades för Wesc's aw18-kampanj i Stockholm, boxades på video för Asics, poserade för The North Face och samtidigt lanserades min kampanj med Femmanhuset i busskurer och reklamskyltar i Göteborg.
When we got home after a month's trip, I had to dive right back into my ocean of work. Did a shoot for Wesc's aw18 campaign in Stockholm, was boxing on set with Asics, posed for The North Face, and at the same time my campaign with Femmanhuset was launched in bus shelves and advertising signs in Gothenburg.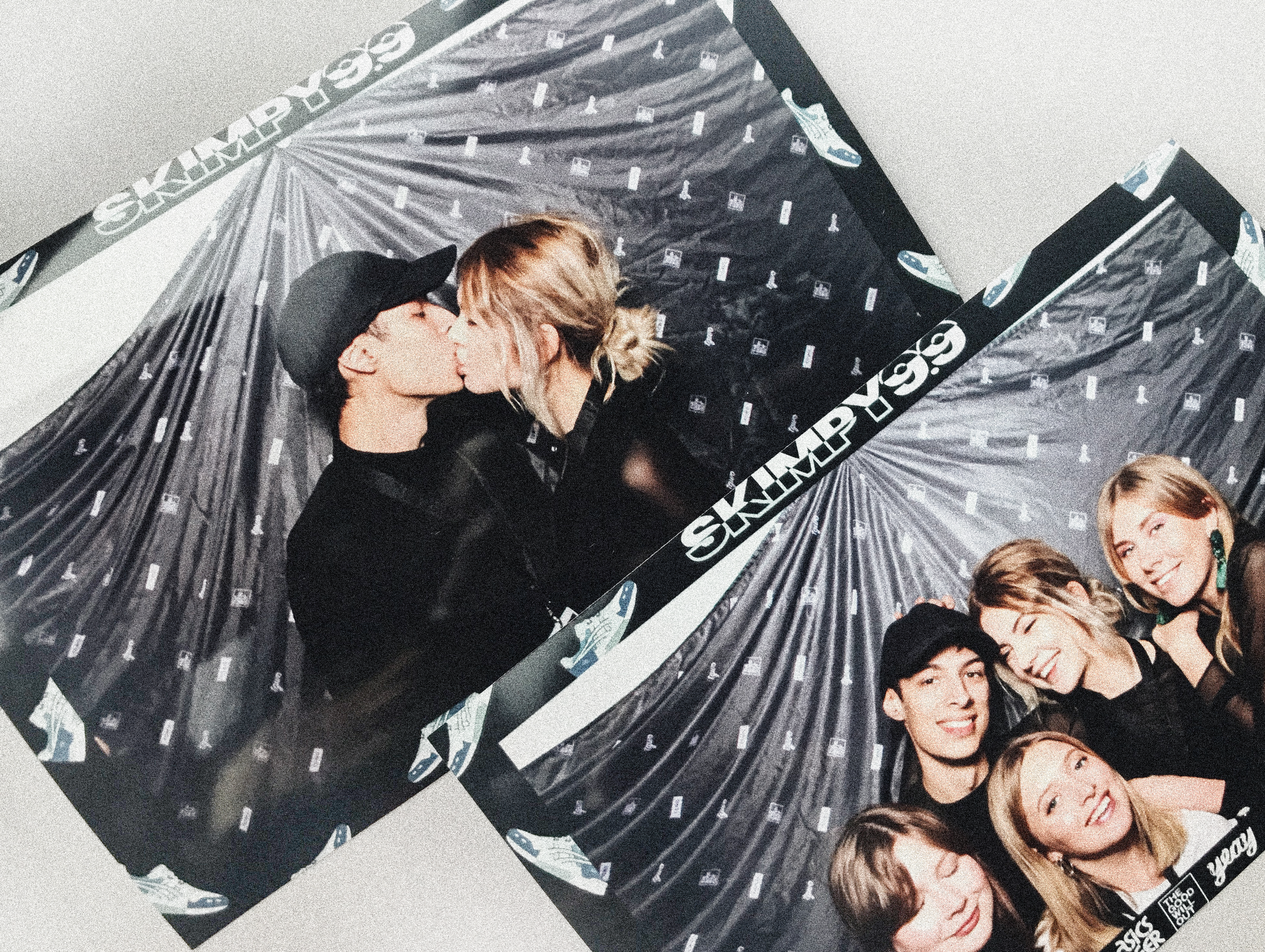 Asics och Yeay bjöd mig, min bejb och mina tjejer (minus Emma) till Köln. Det var kul att få härja runt i en ny stad tillsammans.
Asics and Yeay invited me, my bf and my girls (minus Emma) to Cologne. It was a fun (!!) but short little trip.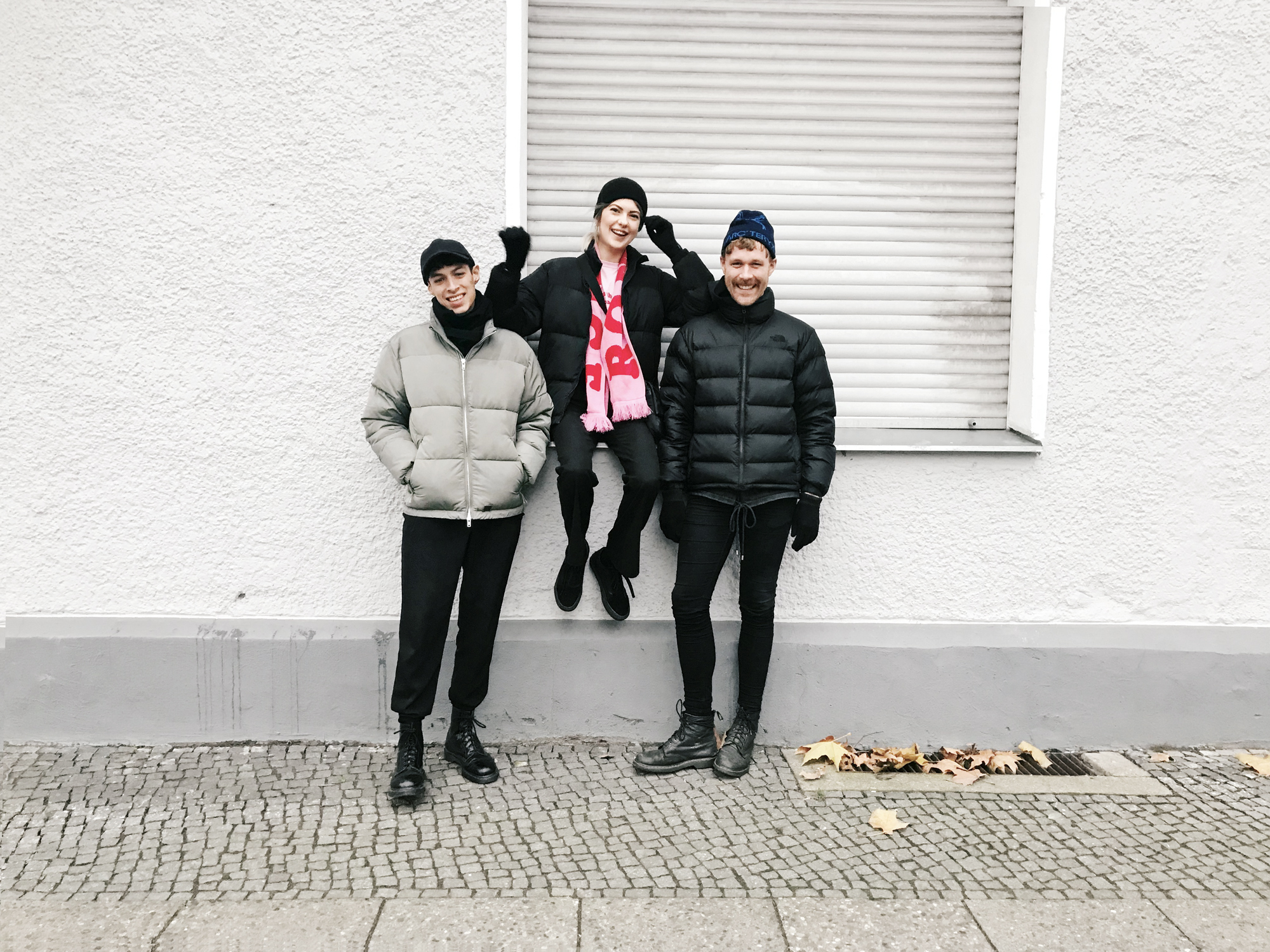 Fanny och David hälsade på och jag var varm i hjärtat hela helgen.
Fanny and David came to visit us and I was this happy the entire weekend.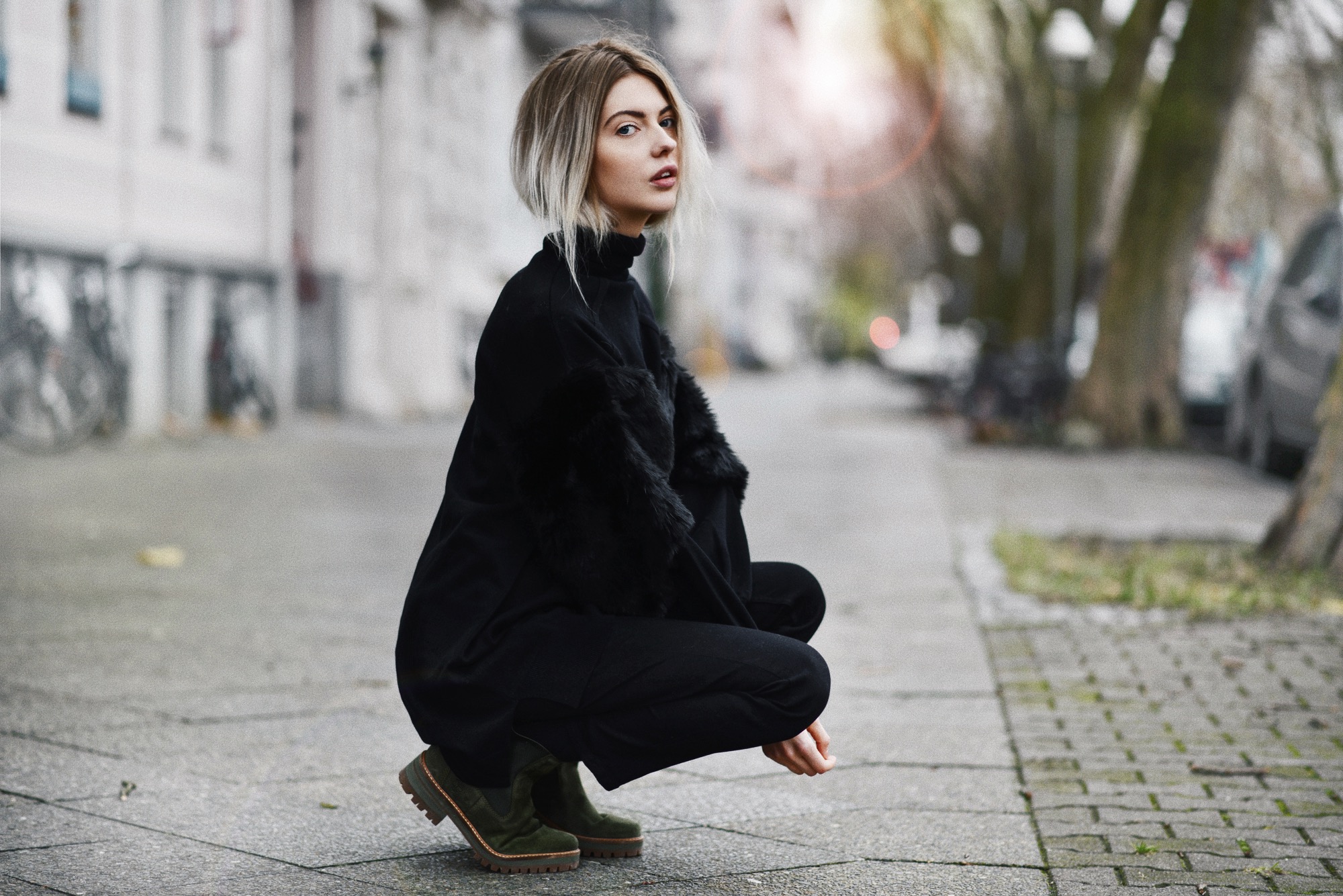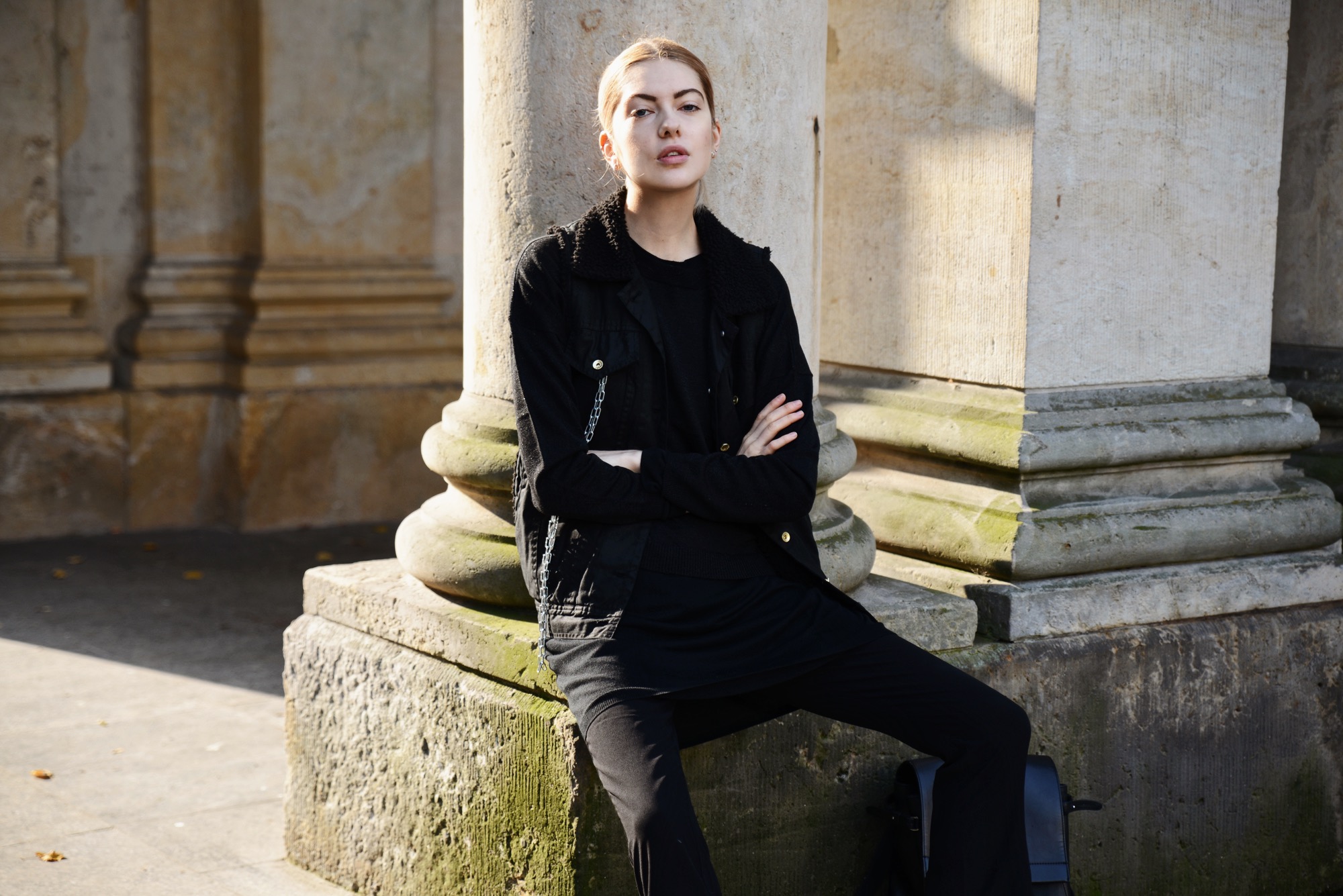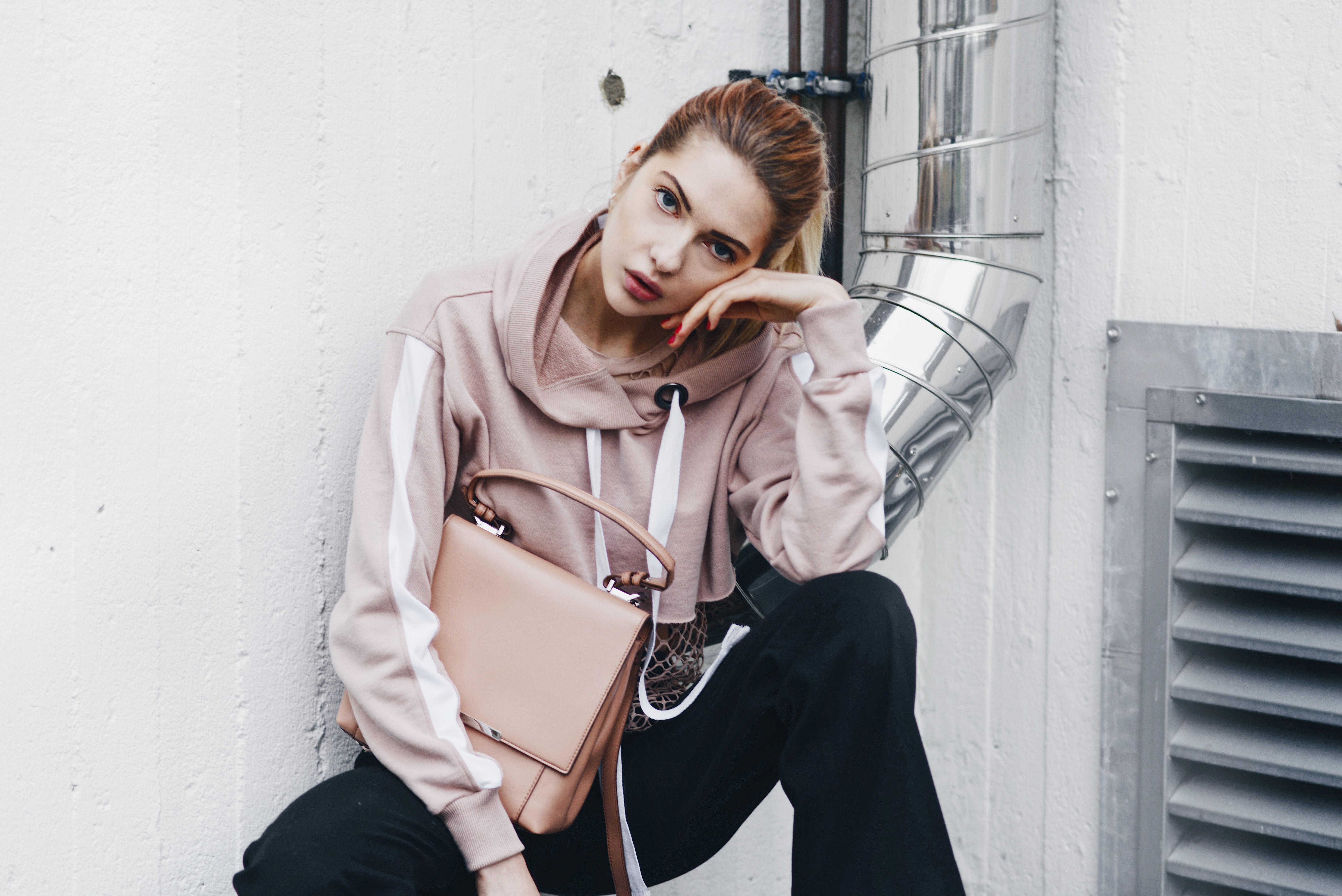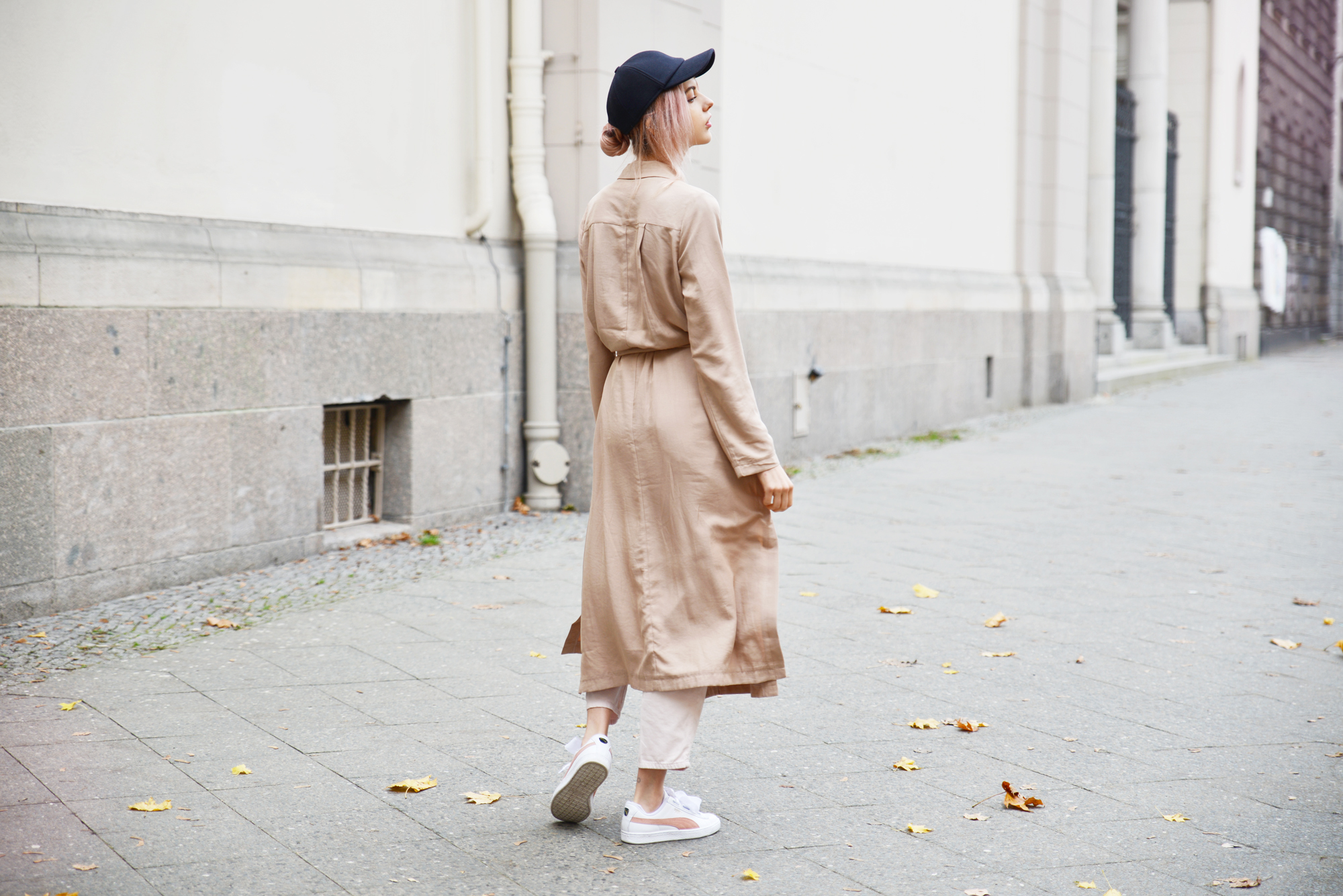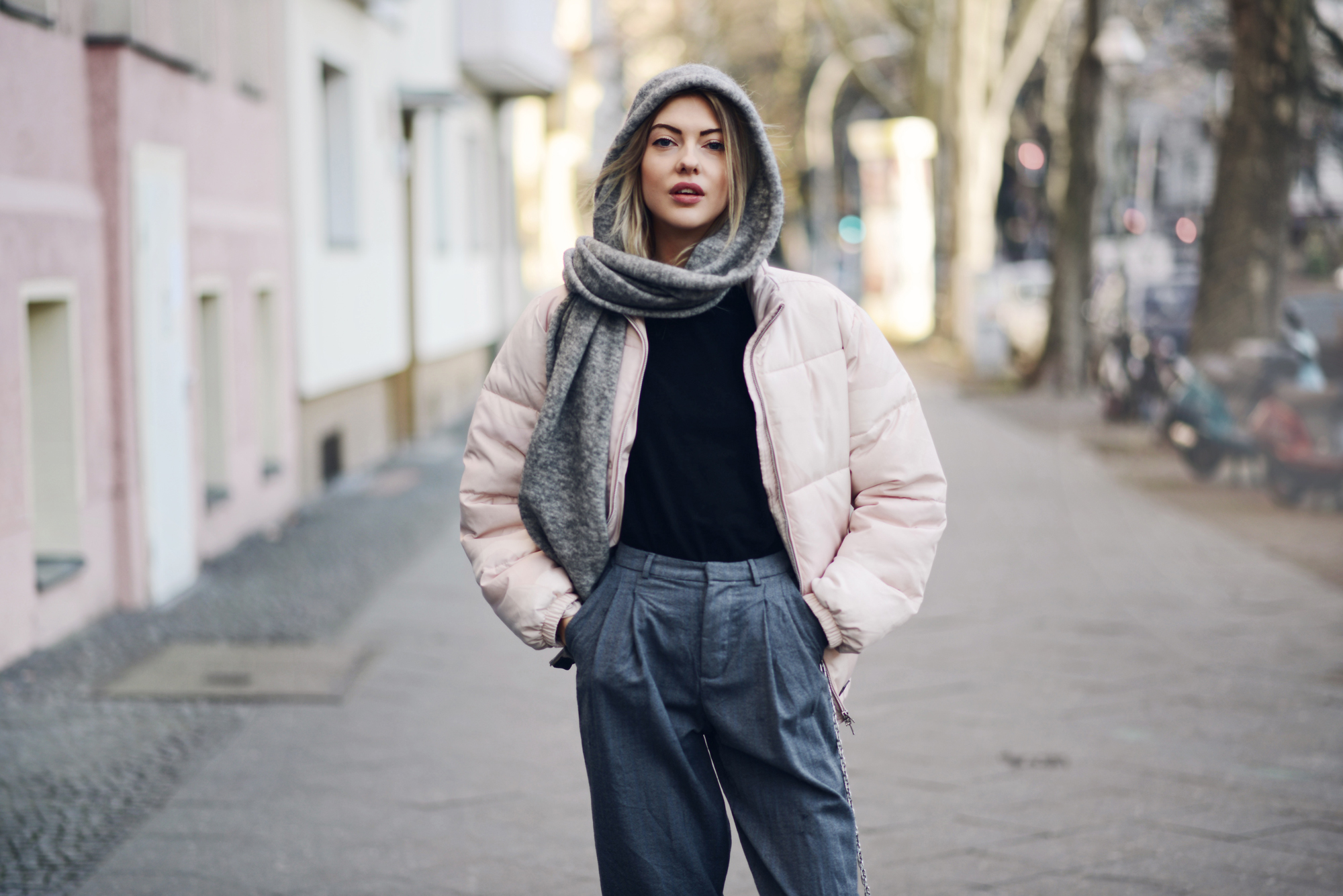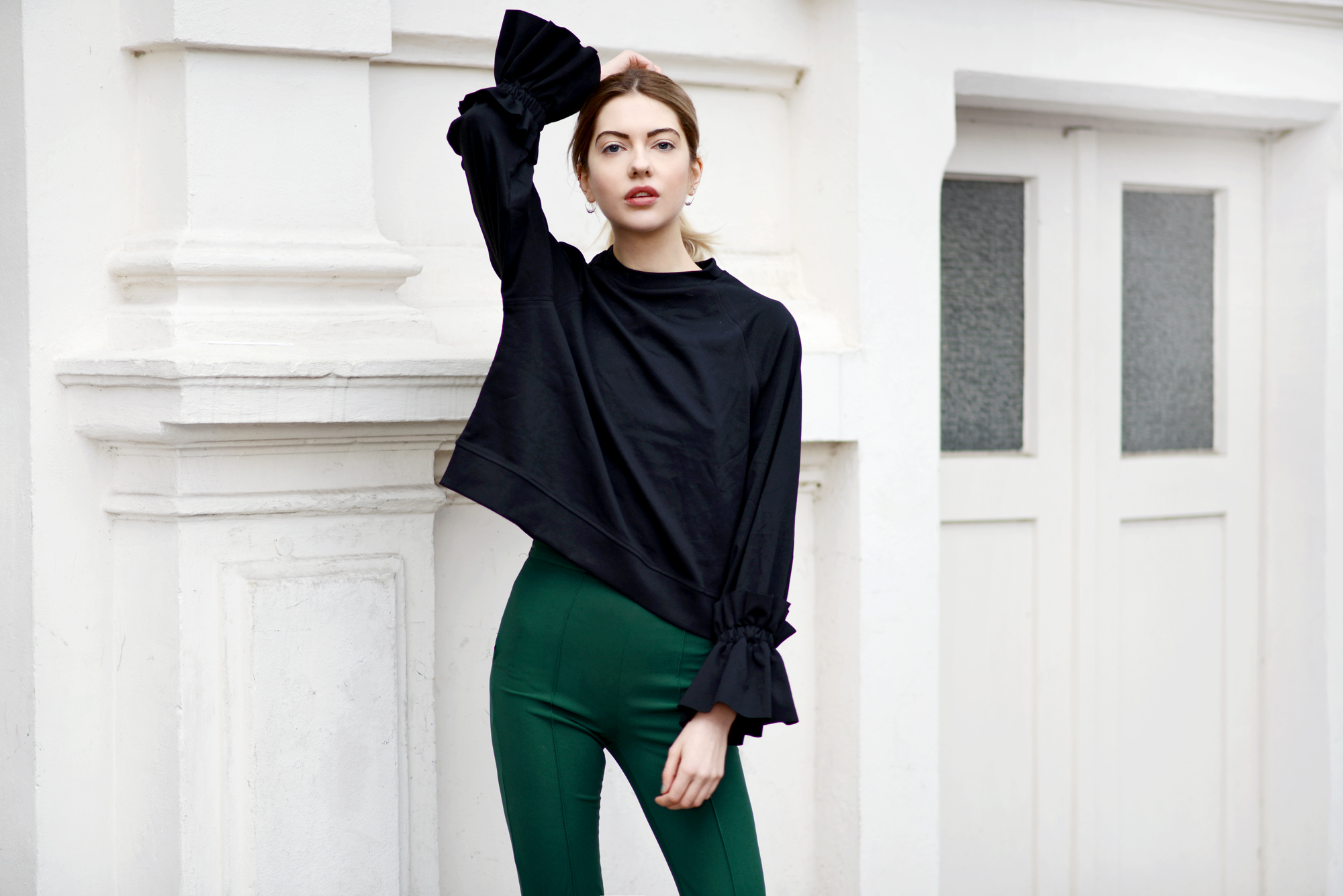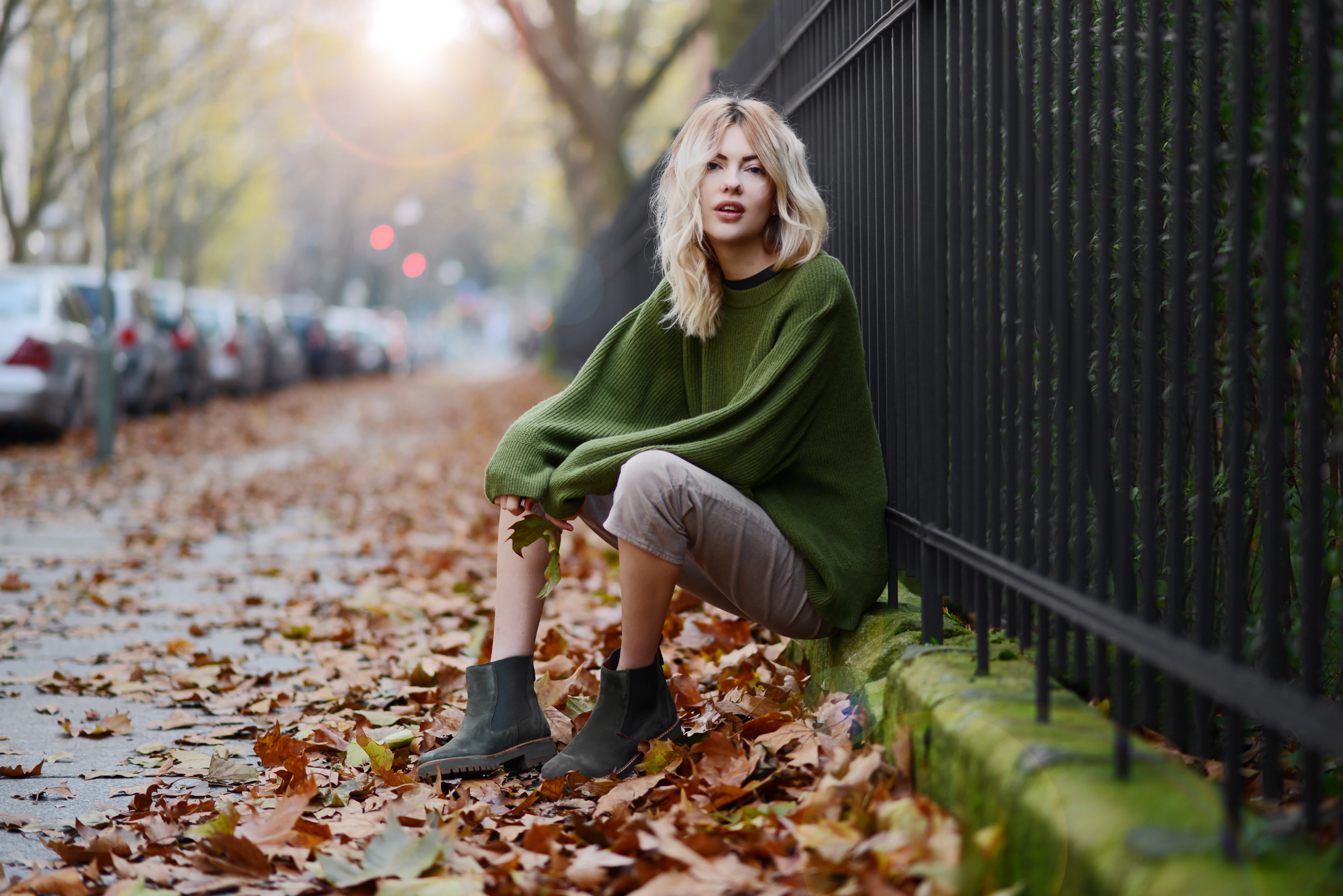 Jag klädde mig såhär.
I dressed like this.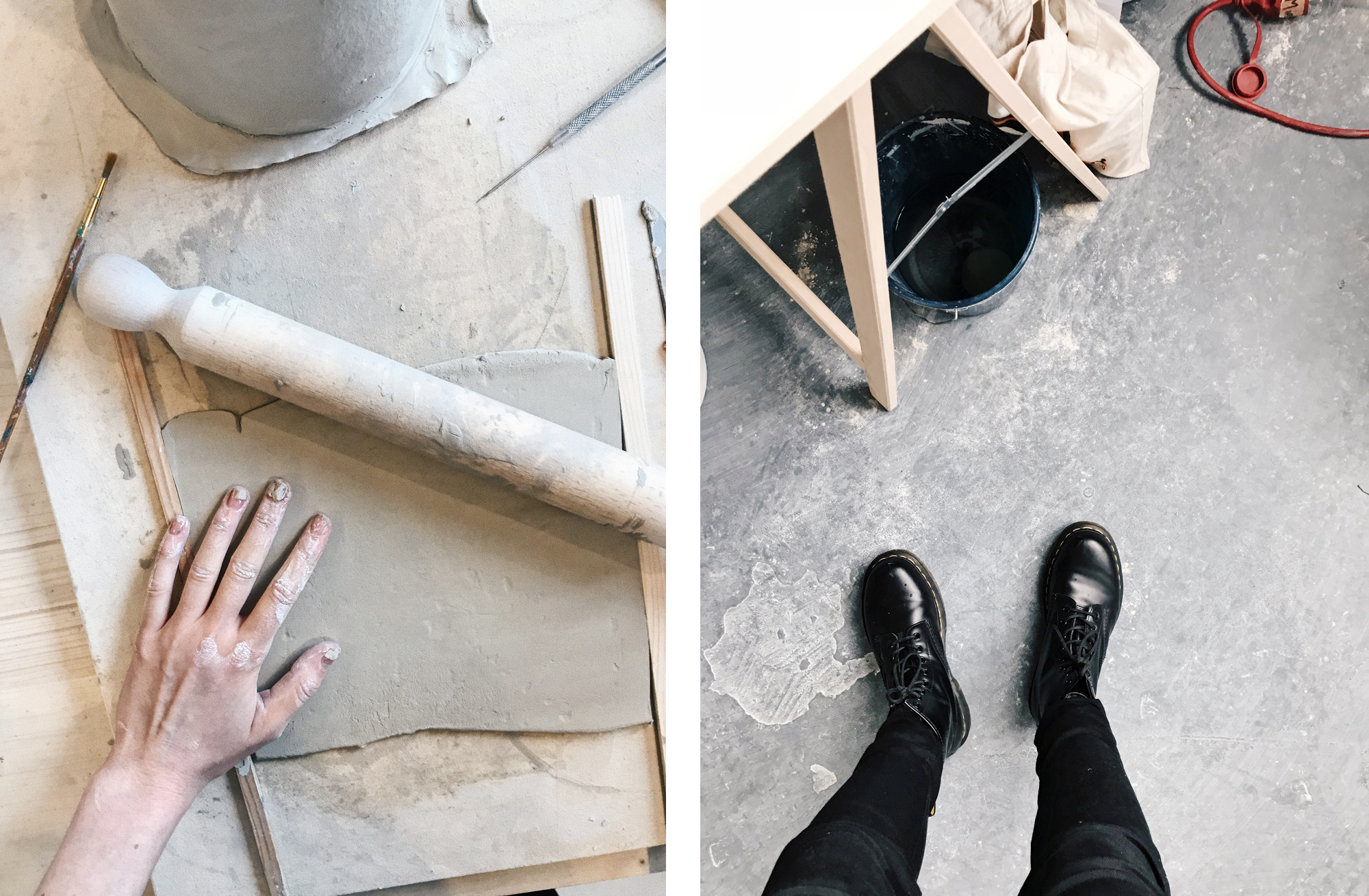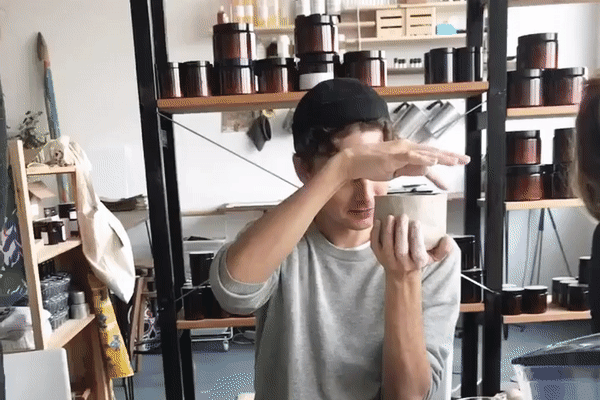 I slutet av året gjorde jag flera förändringar i min vardag; Jag började plugga tyska, gick en keramik-kurs och började gymma på ett tjej-gym. Det var skönt att fokusera tid och energi på sig själv och sin utveckling, låta hjärnan och kroppen jobba på ett sätt man själv valt utan några som helst kopplingar till jobb.
By the end of the year I made several changes in my everyday life; I began to study German, went to a ceramics course and got a membership at a girls gym. It was nice to focus time and energy on my own mental and physical development without any connections to work.
Den 20e december reste vi till Sverige där vi firade jul med Seans mamma, och Fanny och David. Jag åkte upp till Umeå en sväng för att kramas med mormor, farfar och vänner, och återvände till Berlin igen på nyårsafton, tacksam över att ha så många fina människor i mitt liv.
On December 20th, we traveled to Sweden where we celebrated Christmas with Sean's mom, and Fanny and David. I went up to Umeå over a couple of days to say hi to my grandmother, grandfather and friends, and then returned to Berlin on New Year's Eve grateful for having so many amazing people in my life.
CLICK HERE TO READ: