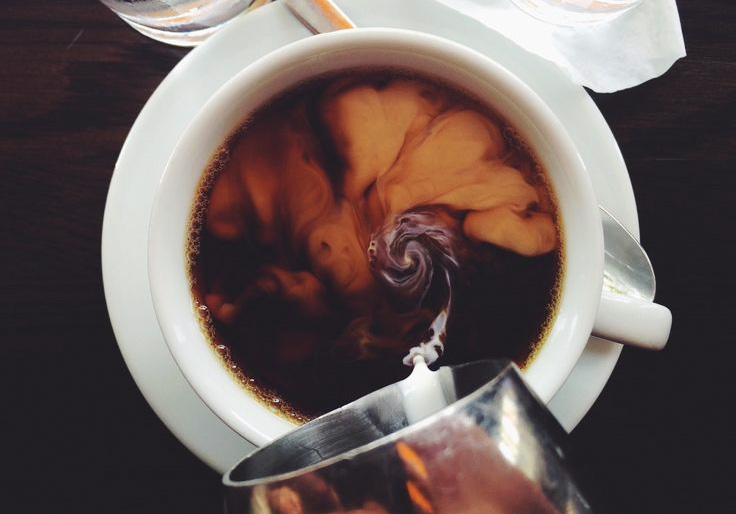 Photos by Christian
Det är måndag och jag befinner mig i samma position som på bilden ovan: med blicken på skärmen och kaffekoppen vid min sida. Jag har övertalat pappa att låta mig sitta på hans kontor i veckan för att kunna koncentrera mig ordentligt på allt som behöver göras. Får så mycket flashbacks från kontorsplatsen jag hade i somras.
Vet ni vad? Jag trivs faktiskt jättebra på kontor, tro det eller ej. Få tycker väl att kontorsjobb verkar spännande men alltså jag måste ta tillbaka allt jag sagt om att kontorsjobb inte är något för mig, att jag behöver konstant omväxling och inte vill sitta still. Jag gillar att ha ett eget space, att få känna mig proffsig då jag går i korridorerna för att hämta kaffe eller kanske anteckningsblock, och framför allt inte ha ett enda störningsmoment. Det är då det blir riktigt kul att jobba!
It's Monday and I'm in the same position as in the picture above: with my eyes on the screen and my cup of coffee by my side. I convinced dad to let me sit in his office this week to be able to focus properly on everything that needs to be done this last week before the trip. I get so much flashbacks from the office space I rented last summer.
You know what? I actually love offices, believe it or not. Few people thinks that office jobs seems interesting but I have to take back everything I've said about that offices aren't something for me, and that I need constant variation and can't sit still a whole day. Ha! I actually like to have my own space, to get to feel professional when I walk in the hallways to get coffee or perhaps a notebook, and above all to not have a single distraction. That's when working is really fun!